Published on October 4, 2021
The rise in parcels and delivery vehicles today, means more noise and air pollution... municipalities worry about the future of their towns. How can we reconcile the e-buyer in a hurry with the citizen who is extremely concerned about the quality of life in town. In partnership with local authorities, La Poste accepts this challenge.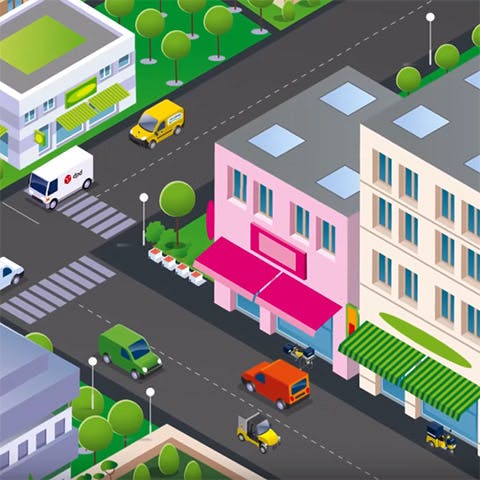 Dealing with the explosion of e-commerce
Saving time, convenience and choice....e-commerce faces an increase in its phenomenal growth and reaches 112 billion euros in 2020, it rose by 8.5% in a year according to the Fevad report. French people have made over 1,8 billions transactions online, which represents an increase in 5,8% since 2019. The increase in parcel deliveries results in more congestions in city centres.
More and more local authorities take this issue into account and within their land-use and town planning policies, they attempt to reconcile contradictory objectives: designing sustainable cities, making them more attractive and liveable without holding back on their economical and commercial energy.
La Poste; historically a partner of local authorities; together, have worked on this topic and have come up with three solutions:
Opting for cleaner vehicles for the last mile

Creating shared logistics platforms

Giving the recipient the freedom to choose the place of delivery.
Understanding the challenges of low-emission last-mile logistics and deciding how to tackle them