Published on December 9, 2022
Since urban environments are not always designed for the transport and delivery of goods, La Poste seeks solutions through extensive dialogue with the local authorities. This not only enables us to adapt our solutions to the specific local conditions (population density, location of businesses and shops) but also to remove any obstacles to the deployment of green urban logistics by obtaining key public support.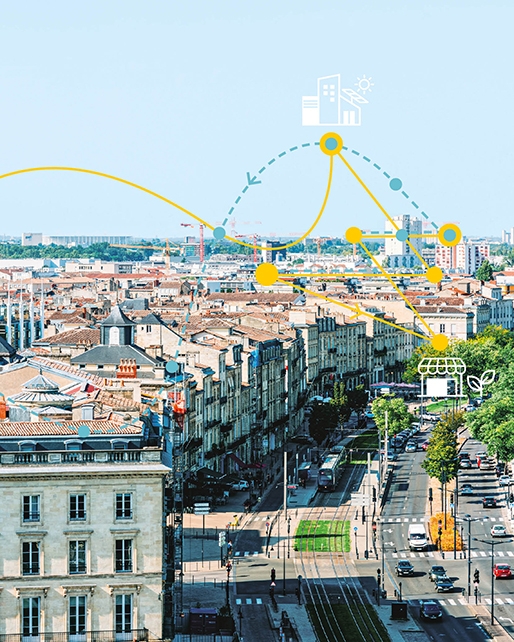 Today, there are still obstacles in the field that hinder the implementation of green logistics solutions, such as difficulty in accessing recharging or refuelling facilities, the lack of suitable land space, differences in local traffic and parking regulations, difficulty in accessing delivery areas, etc.
Local authorities, essential partners for achieving sustainable logistics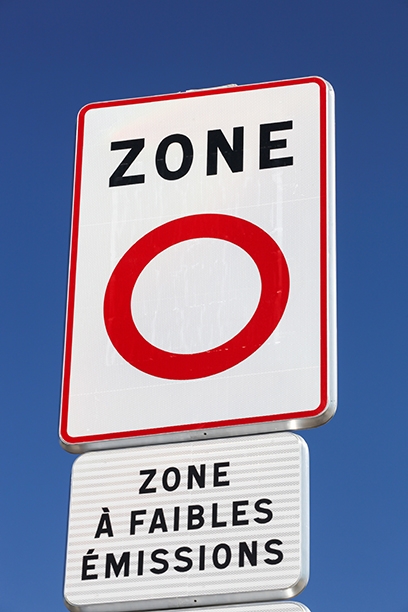 To overcome these obstacles, La Poste aims to work with local authorities, in particular inter-municipal councils.
They have powerful tools at their disposal (regulations, spatial and urban planning policies, public procurement, etc.) that can facilitate the implementation of green urban logistics.
One of the priorities of these Councils is to protect the attractiveness of their local areas and living environments, at a time when legislation is undergoing fundamental changes and developments (generalisation of Low emission zones (LEZ) and combating the artificialisation of land). As such, they are crucial and valuable partners for La Poste and all professionals in the transport and delivery sector.
Low-carbon-city agreements established with large cities
Le Groupe La Poste is working with all large metropolitan councils in France to establish a shared roadmap. The objective is to reach a carefully-considered, "chosen" plan to create a sustainable logistics system that is fully integrated into each city's goals in terms of development and attractiveness.
Certain cities, such as Toulouse, Bordeaux, Lyon, Montpellier, Clermont-Ferrand, Brest, Lille and the Greater Paris Metropolitan Area, have already signed agreements with Le Groupe La Poste. Jointly-established action plans are being defined and will be implemented by a steering committee that includes representatives from the City Councils and Le Groupe La Poste.
metropolitan councils are engaged in the process

Toulouse, Bordeaux, Lyon, Montpellier, Clermont-Ferrand, Brest, Lille, and Greater Paris

metropolitan councils are currently studying the idea

Grenoble, Aix-Marseille, Tours, Nice, Le Havre, Orléans

metropolitan councils are currently finalising their agreement processes

Strasbourg, Metz, Rouen
Leveraging every possible tool and resource
The expertise of La Poste Immobilier (Real-estate division)
To support this process, La Poste is notably drawing on the expertise of its real estate division, La Poste Immobilier, to promote sustainable real-estate projects.
Our real-estate division takes an overall approach (incorporating functional, urban, architectural and environmental issues) to the development of urban logistics, either through renovation projects or new infrastructure construction projects.
These projects incorporate the latest environmental standards; they are all low-carbon and  reversible real-estate projects that integrate renewable energy while meeting the environmental requirements of cities (in terms of low mobility-related emission zones (ZFE-m), and Zero net artificialisation (ZAN)) by 2050).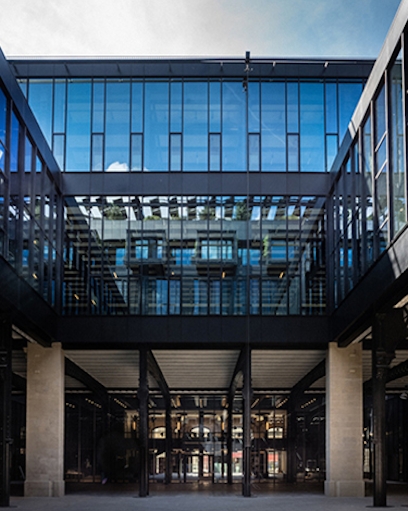 Investments to consolidate the urban logistics real-estate portfolio
Thanks to its real-estate assets, La Poste Immobilier is continuing to develop a network of urban logistics infrastructures for all its operators, notably through the implementation two flagship measures:
• an investment of €200 million between now and 2026 to supplement the existing logistics real estate portfolio
The Group is investing €200 million to continue developing its logistics facilities by rehabilitating and renovating its existing real-estate assets, or by acquiring new assets. These investments are being made throughout France and cover all the different types of logistics sites.
• an investment fund of €500 million dedicated to urban logistics real-estate projects.
 La Poste Immobilier's commitment has been further reinforced by the creation of a joint investment fund with the Banque des Territoires.  
La Poste and the Banque des Territoires will each hold 40% of the fund. The remaining 20% will be held by a third investor, currently being selected. This fund holds a total of €500 million for the purpose of financing logistics real-estate facilities that promote soft transport modes for deliveries in low mobility-related emission zones (ZFE-m).
This is the first urban-logistics investment fund to be created by a real-estate company whose developments will mainly be located in France's 22 largest metropolitan areas.