Published on April 3, 2019
Updated on April 19, 2021
The French Postal Act of 9 February 2010 liberalised the postal market from 1 January 2011. It also confirmed that La Poste would remain France's universal postal service provider for the next fifteen years.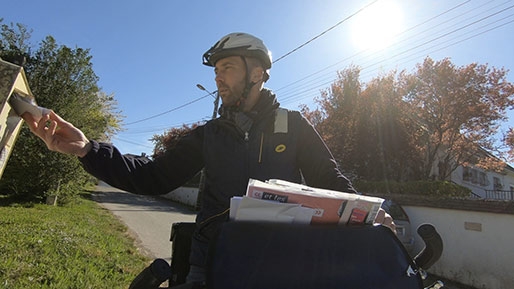 The universal postal service involves collecting and delivering post across the country six days a week. It includes letters weighing up to two kilograms, parcels weighing up to 20 kilograms and registered mail where the value is declared.
France has decided to adopt an extensive universal postal service which « contributes to social cohesion and balanced development in the country ». The service respects the principles of equality, continuity and adaptability, abiding by quality standards detailed in the French Postal and Electronic Communications Code. The goal is simple: to guarantee all users across France an accessible, permanent and fair service.
La Poste employees work six days a week across the country, collecting and delivering post. Although essential, these key stages of the universal postal service are not the only activities employees carry out on a daily basis. Because adaptability is one of our strengths, we also help customers wanting to post items at post offices.
Our services are affordable for all users and postage costs the same no matter the destination (within mainland France). By respecting the principles of equality, we can offer as many people as possible the chance to benefit from essential services like sending or receiving a letter or parcel.
For everyone, everywhere and every day
Through this public service mission, we provide a service which plays a major role in citizens' lives. By delivering 36 million letters and parcels to over 40 million doors, we also maintain the trust of the French people. This close relationship means we can listen carefully to people's expectations and keep pace with modern times. Above all, we can introduce new and relevant innovations to simplify French people's lives.
 We have modernised the postbox to make sending and receiving parcels easier. Some postboxes are now connected and can communicate to save time. It is also now possible to send or return a parcel online from your location of choice using our unique customer account.
Our customers can also take an environmentally-friendly approach to sending post if they wish. Our « Green Mail » service uses greener, more sustainable routes to reduce CO2 emissions by 30% in comparison with priority mail.
In short, the universal postal service is key to the country's social cohesion and development. Through this public service mission, La Poste maintains the links which contribute to community life across France.
million

letters and parcels delivered each working day across France

of Green Mail

delivered within two days in 2019