Published on August 20, 2018
Updated on February 24, 2023
Together, we can go further! This could easily be the motto of the 65,000 postmen and women who cover thousands of kilometres of French roads six days a week to reach the French people and provide them with more than just a universal postal service and press publication distribution : they offer a service with a human touch.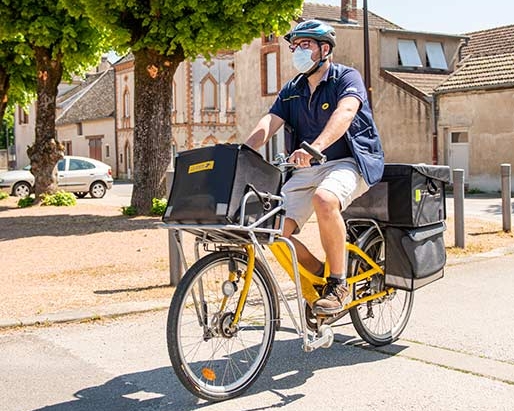 Post, a premium media type
This daily contact is undoubtedly the reason why French people profoundly trust their postmen and women. Although post is becoming less popular in our increasingly digital world, it is still widely read.
While it's true that the digital sector is having a significant impact on conventional postal activities, it also offers a fantastic opportunity for introducing modernising initiatives.
91% of French citizens say they have read at least one item of advertising mail a week since the start of 2020(1)
Digital technologies like traceability, augmented reality and customisation are enriching the post to suit new customer behaviours and enable it to position itself as a select, premium platform.
More parcels and less mail delivery
13.7 billion letters were sent out in 2013 compared to 6.7 billion in 2022 and the estimation for 2025 is of 3 billion letters. This drop is due to the intensification of digital exchanges.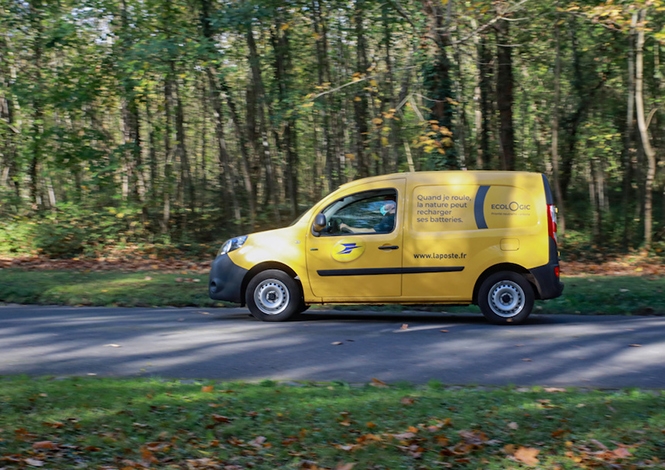 Despite this decrease, La Poste is strongly concerned by the e-commerce explosion, since today, it has a major impact on parcel deliveries.
Indeed, it has enabled La Poste to deliver 1.3 billion parcels in 2019 and 2.6 billion in 2022.
In light of new purchasing behaviours, new expectations and new service uses, La Poste is continually adapting to its customers' needs by improving its parcel delivery service, offering customers a choice of locations and time slots and giving them the chance to post or return parcels from their own homes, etc.
The e-commerce boom has led to a numerous amount of negative consequences such as urban traffic congestion, air pollution and noise pollution. To keep this e-commerce trend at La Poste's advantage without having to suffer the various problems associated with parcel deliveries, the Services-Mail-Parcels Business Unit implemented authorities last-mile solutions to make city centres greener.
Existing solutions include :
Urban logistics hotels to consolidate and rationalise parcel flows ;

Electric vehicles (La Poste currently has the largest fleet of electric vehicles in the world)

Automatic lockers to retrieve a package on your way somewhere.
La Poste : a leading industrial player
To adapt to our world which has been transformed by new digital tools and changing consumer habits, La Poste has launched a broad modernisation programme for its industrial mail and parcel facilities. Although we are seeing fewer letters, there are many more parcels to process and cross-border commerce is flourishing. This means we need to update our tools and resources to keep us sustainable and ensure our customers are fully satisfied.
By introducing robotic trolleys, adapting trips to suit customers and using batch processing to streamline deliveries, La Poste is rolling out an ambitious industrial strategy to establish new market standards with a wealth of new innovations and putting postmen and women at the heart of this developing industrial framework.
Providing more and more local services for everyone
The Mail and Parcels Service Business Unit is developing its activities across the whole country and locally in order to meet all customer needs. Postal workers can provide a variety of services - for instance, the services provided to the elderly include medical care as well as delivery services (e.g. meals, medicine and home care.)
In 2017, this focus resulted in the acquisition of a majority stake in the Axeo group, a human services player, and the purchase of Asten Santé, a specialist in home health services.
Everything La Poste enforces is in light of its long-standing values, with one unique objective : to make people's lives easier.
The Mail and Parcels service Business Unit is not only solving generational challenges but it is also trying to solve the issues related to energy transition by :
Finding solutions to make individuals aware of the need to carry out home insulation work

Sorting and collecting office waste using eco-friendly bins called Recygo

offering the long-term rental of electrically-assisted bicycles for Parisians called Véligo
Although the Services-Mail-Parcels Business Unit manages the Group's oldest activity, it is undergoing a process of transformation to reach and develop new sectors with the help of its strong network of postmen and women. Everything it does is in light of its long-standing values, with just one objective: to make people's lives easier.
(1): BALmétrie Study, 2020