Published on September 12, 2018
Updated on March 8, 2022
Founded in 2006, La Banque Postale is the heir to financial services at La Poste. It represents one of La Poste group's subsidiaries and has very strong values such as trust, accessibility and proximity. La Banque Postale has evolved in the space of 15 years on the basis of a multi-partner model benefitting from a unique and original positioning on the French market.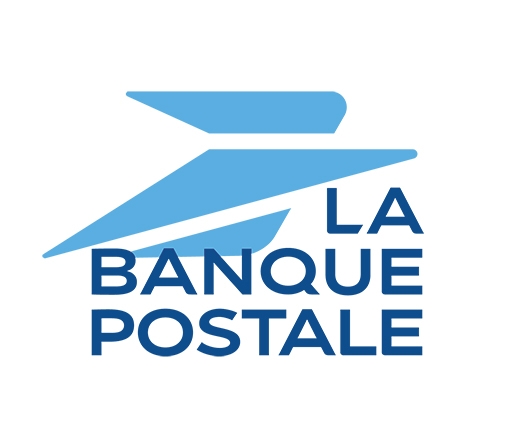 La Banque Postale prioritises the simplicity and the affordability of its products in its commercial strategy, in order to adapt to all customer needs.
Its activities cover retail banking for individuals and legal entities, corporate and investment banking for legal entities, insurrance and asset management. La Banque Postale's services are designed to meet everyone's needs: young people, families, vulnerable and wealthy individuals, local authorities, associations, financial institutions, professionals and businesses.
A universal bank insurrance model
Its diversified business model enables 20 million individuals and legal entities to be assisted with a complete range of services accessible to all and built around three distinct brands: La Banque Postale, My French Bank and BPE.
Thanks to its public services mission of banking accessibility, La Banque Postale enables 1.5 million people (i.e. excluded from the banking system) to access essential banking services for free.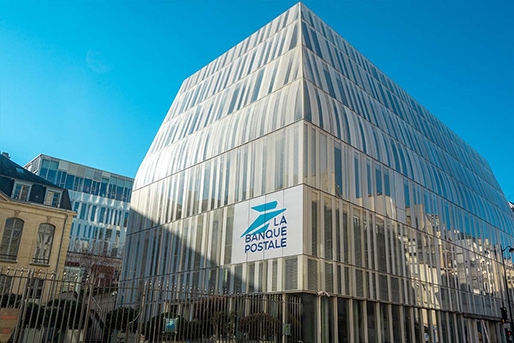 La Banque Postale also serves 1.6 million clients with incomes below the poverty line, who are heavily indebted banned from banking or who are recognised as "financially fragile", out of the 3.8 million identified by l'Observatoire de l'Inclusion Bancaire (OIB) in France in 2020.
La banque Postale provides them with support and an offer adapted to their needs, with fees calculated as accurately as possible as well as capped.
Finally, La Banque Postale supports companies, local communities, local public actors and a range of services adapted to customer needs.
Accessibility as a priority
Being accessible to all also means being capable of addressing all audiences, in all regions. This interaction may take place online, via mail, telephone, instant messaging services, videoconferencing or in one of our 17,000 contact points and in one of our 7,600 post offices. This multichannel presence is inspired by the desire to help each customer select the method of interaction that best suits them.
La Banque Postale responds to customer expectations such as autonomy and immediacy with tools which can simplify their daily life: mobile applications, client relations space on the website, a 100% digital agency called "La Banque Postale chez soi" and social networks.
A new strategic plan for 2030
La Banque Postale's strategic plan consists of "becoming the French citizens' favourite bank". This plan also focuses on profitable growth, diversification, internationalisation and innovation.
Similarily to La Poste group's other subsidiaries, La Banque Postale intends to make customer satisfaction an absolute priority. It will accelerate the digital transformation of its offerings without neglecting the physical proximity and territorial presence offered by the La Poste network. La Banque Postale's strategy is therefore fully in line with La Poste group's project to serve society as a whole.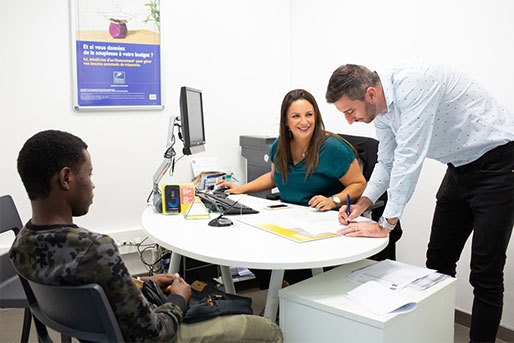 A bank focusing on a "fair transition"
As a civic bank with a distinctive positioning, La Banque Postale is committed, more than ever, to a fair transition that meets environmental, social, territorial and digital challenges. This is a major focus of its strategic plan.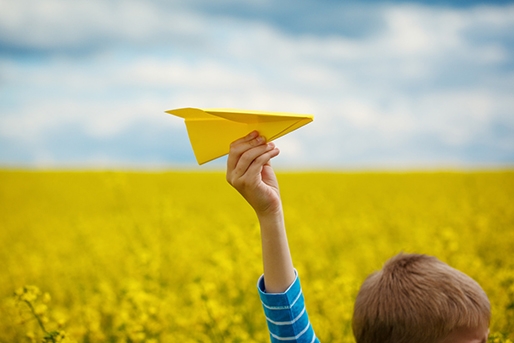 With 100% of LBP AM's eligible funds labelled SRI, it is at the forefront of responsible asset management.
22 billion euros of financing was dedicated to the energy transition, it supports the ecological transition. The bank has also set itself a target of zero net emissions for 2040 in all of its activities.
La Banque Postale has been ranked the world's leading bank in terms of CSR in June 2021 by the rating agency Vigeo Eiris. La Banque Postale stands out for its extra-financial performance, with the ambition of becoming the global benchmark for sustainable finance.
In June 2021, it unveiled its purpose, the result of a process that mobilised employees, customers, partners, suppliers, elected officials and local authorities, and which embodies the spirit and purpose of its actions. In February 2022, La Banque Postale takes a step forward in its transformation by adopting the status of a "company with a mission", like La Poste; its parent company, which has been a Mission Company since 8 June 2021.
The Banque Postale's company purpose
Because the company was created with a vocation of citizenship, La Banque Postale is convinced that there can be no creation of sustainable value without sharing, no economic dynamism without regional vitality, and no sustainable development without any planetary limits.
By offering high-quality and accessible services, our mission is to enable each of us to fulfill our potential and to contribute, through our investment and savings, insurance and consumption choices, to building a society that is more respectful towards the planet and all those who live on it. "As a committed banker and insurer, we want to work towards this fair transition, with all of our clients and employees."