Published on August 2, 2022
New digital tools, longer life expectancy, ecological transition and territorial divide, La Poste Groupe is at the crossroads of society's challenges and is constantly innovating to meet the needs of everyone, everywhere and every day.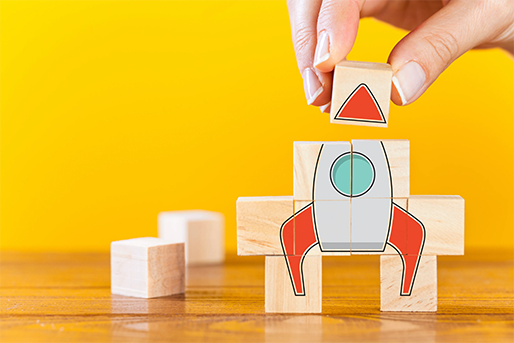 Innovation at La Poste has its benefits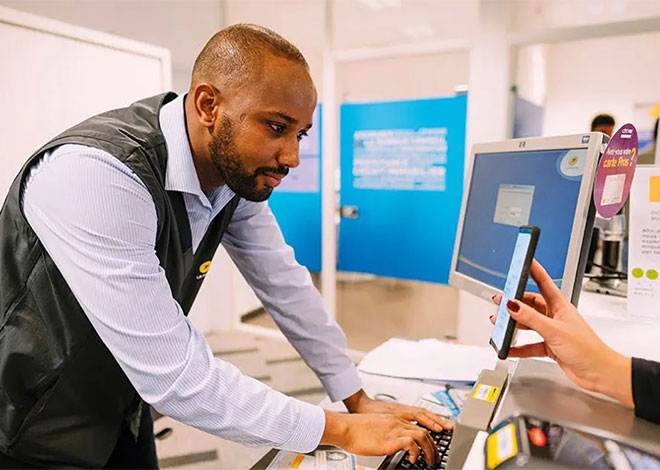 Home deliveries of items such as meals and "veiller sur mes parents" (i.e. look after my parents) visits bring the people living in isolated environments closer together, while also regenerating the postal worker's careers.
The e-commerce website; laposte.fr simplifies the life of customers, from providing them with online stamps and registered letters to tracking services for mail and parcels.
The Digiposte electronic safe enables 5 million individuals to keep their confidential documents secure. Docaposte's "Identité Numérique" (i.e. digital identity) and electronic signature services consist of keeping personal data as well as exchanges confidential. These services establish trust between the user and the internet.
A "Pro" counter speeds up operations for craftsmen, the self-employed and staff within post offices. The solutions and services deployed by La Poste Business Solutions boost business performance. While Geoptis sensors on postal worker vehicles detect potholes and bulky items for local authorities, they can also collect all kinds of useful data for municipalities, such as air quality or network operators.
Innovation at La Poste is affordable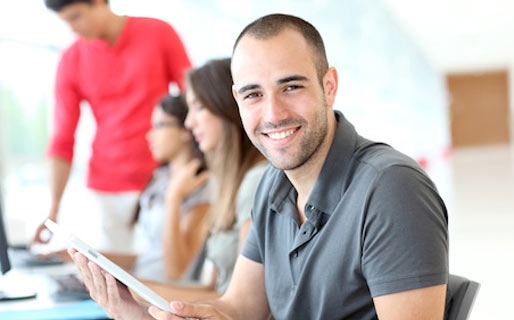 The smartphone has become a necessity in today's age. In 2011, La Poste launched La Poste Mobile and its unbeatable mobile plans (from €4.99 per month).
Everything is going digital: banking, public services, etc. The Ardoiz tablet, with its simplified functions influence seniors to use digital tools.
Obtaining a driving licence is crucial for your career, but its price and time limits are discouraging: La Poste provides driving services at a cost of only €30 for the driving theory.
Online banking is very well-appreciated for its efficiency and rapidity yet it is still important for the consumer to access a physical bank once in a while. Ma French Bank and La Banque Postale's mobile bank, can be subscribed to in a post office. Furthermore, to finance a creative, associative or entrepreneurial project, you can count on KissKissBankBank, La Banque Postale's pioneering crowdfunding subsidiary.
Innovation at La Poste is open to everyone
To create the solutions that the French expect, La Poste Groupe is mobilising its ecosystem and initiating strategic partnerships with disruptive players such as start-ups, SMEs, universities, local authorities, etc. Each year, the "French IoT" competition selects start-ups in each region that are developing projects related to connected objects. The group takes them to CES; the huge digital innovation show in Las Vegas, and supports them in carrying out their projects. Internally, the IMPULSER 2030 intrapreneurship programme makes postal workers the actors of product, service or customer experience innovation, and entrepreneurs in their own right.
Innovation at La Poste is everywhere
In its organisation, redesigned to seize opportunities and better serve customers. La Poste Groupe has thus structured itself into four specialised branches: from worldwide parcel delivery with the GeoPost branch, to a physical and digital distribution model.
The other major innovation at La Poste Groupe is its industrial and logistical adaptation. At the beginning of the year 2000s, a large-scale investment plan revolutionised mail distribution and led to the construction of some thirty extremely modern PICs (industrial mail platforms) in place of the 130 original processing centres.
Ten years later, the inexorable decline in mail volumes and the rise in parcel flows have forced the group to revisit them and create state-of-the-art platforms like the one in Douvrin (Hauts-de-France), which processes 32,000 parcels per hour.
But the most remarkable innovation comes from postal workers, who have seized on digital technology and artificial intelligence, from the Factéo terminal to the LP11 data-driven holding company, to successfully transform their businesses and their company.