Published on July 18, 2018
A brand new post office in Vitry-en-Artois
Territorial development
Lifespiration
Hauts-de-France
The Vitry-en-Artois post office was turned into a Full Customer Service Area (ESCI) and reopened its doors in May.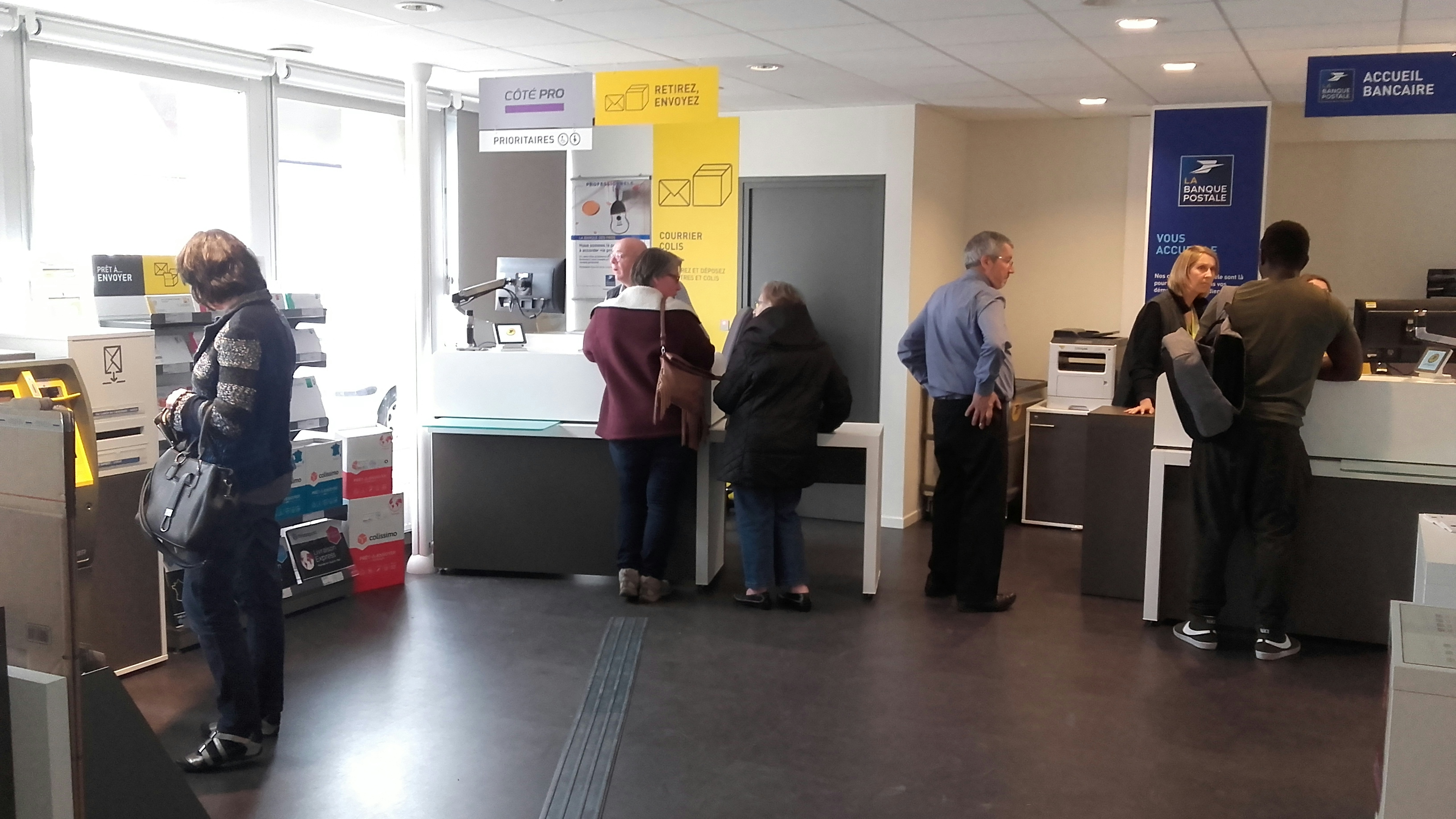 In Vitry-en-Artois, the post office has been beautifully modernised. The office had been closed for nearly three months. During this period, banking advising was still available on site thanks to temporary facilities set up in the courtyard of the establishment. For other services and products, customers were invited to go to the Brebières post office.
The office was completely redesigned and the security windows removed. Now, La Banque Postale customers can enjoy a spacious lobby and private offices. As for customer service representatives, they now have direct contact with their customers; no more barriers, and much greater proximity. All in all, a big change for employees and customers. The work cost a total of €307,000.
On 2 May, customer service representatives and managers mobilised to make sure the re-opening went smoothly. They had the support of Philippe Filippi, trainer at the École de la Banque et du Réseau, as well as that of Michel Cotelle, customer service representative at Douai Principal. The Vitry-en-Artois customers now have a new, modern office at their disposal to handle all their Mail and Parcel needs, as well as their La Banque Postale and La Poste Mobile transactions.