Published on August 2, 2022
La Poste's innovation ecosystem supports start-ups at each key stage of their growth: from creation, to incubation and the search for financing. The group has two objectives :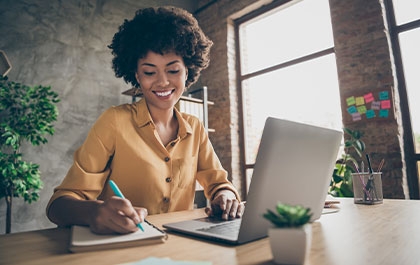 Supporting digital entrepreneurs, especially women;

Anticipating and designing new services with national and international partners that put technology at the service of people and society.
More and more citizen projects
The Coups de cœur La Poste #FemmesduNumérique (i.e. Women in Digital) projects are designed to support female entrepreneurs who wish to develop their skills in the digital sector, where there are still too few of them. Created with the KissKissBankBank platform, the Coups de cœur gives access to a participatory financing campaign funded by La Poste. KissKissBankBank provides the project managers with keys to grow and succeed in their campaigns and projects.
Connected services having a positive impact

The French IoT open innovation programme is designed to accelerate the development of connected services which have a positive impact on both society and the environment.
Each year, the "French IoT" competition selects the start-ups which develop connected services that have positive impacts on society and the environment. Majorly committed to women's participation in all aspects of society and more specifically in the digital world, the French IoT competition promotes parity. This was achieved in 2020 as 50% of winning startups had at least one woman on their management team. Women are encouraged more and more to become entrepreneurs.
At the heart of the group
The platform58 incubator is a place of innovation and a place for monitoring the developments in the banking and insurance sector; it also, and above all, aims to encourage interaction, sharing and exchanges between start-ups, partners and employees at La Banque Postale.

Platform58 supports and hosts "seed stage" start-ups developing solutions in the fields of banking, insurance, technology, but also finance-related sectors such as data management, health and education.

In addition to the group's existing innovation support tools, La Poste has launched in june 2021 La Poste Ventures; a new corporate venture capital fund. This investment fund is designed to identify new services for customers and new customer experiences in the group's priority business areas.
La Poste Ventures selects and supports start-ups that want to implement positive impact approaches during their growth, such as carbon neutrality and parity.
With this fund, we specifically want to identify agile projects at the crossroads of customer focus, positive impact and cutting-edge technologies. Investing in such start-ups give us an insight on the year 2030 and makes us challenge our ambitions.
115K, La Banque Postale's innovation fund, invests amounts of €500k to €5m in innovative startups in the fintech, insurtech and cybersecurity sectors to support their growth. The fund invests in the first financing rounds of these companies, from the seed phase to series A. The fund, which will eventually be endowed with €150 million, is intended to sustain its investments over the long term by reinvesting in subsequent rounds.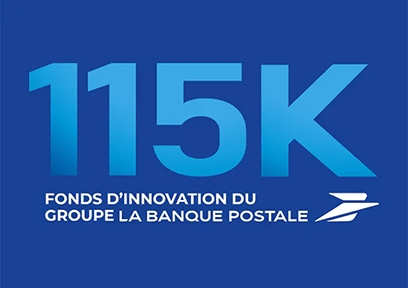 With La Banque Postale, its subsidiaries and its ecosystem, it offers its investments numerous opportunities for collaboration and synergies. More information in the video at the bottom of the page.
Open CNP is the Corporate Venture fund of CNP Assurances. With €100m, Open CNP invests between €250,000 and €5m from seed to series B to support entrepreneurs in the fields of fintech, insurtech, B2B services and e-health in Europe.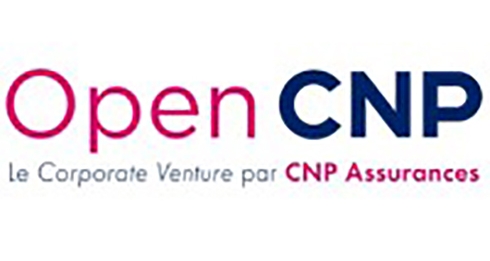 With its community-oriented approach, collaborations and investments, Open CNP seeks collaborations with start-ups in line with CNP's strategy, by animating an internal and external transverse community, by investing in young companies with potential and by accompanying them thanks to the expertise of its businesses. More information in the video at the bottom of the page.
With its new strategic plan "La Poste 2030, committed to you", La Poste has placed customer satisfaction at the heart of its priorities. Innovation is one of the ways in which La Poste will continue to be the preferred contact for its customers and develop personalised services.
Intrapreneurship, an internal culture
La Poste was among the first major French groups to launch an intrapreneurship programme in 2014.
The challenge of La Poste's new intrapreneurship programme, "Impulser 2030 !", is to make postal workers actors of innovation. Launched at the beginning of 2022 to accompany the strategic plan "La Poste 2030, committed for you", "Impulser 2030 ! " enables the group's employees to contribute to the transformation of the company by exploring new businesses and engaging in a unique learning experience through entrepreneurial practice. The new programme has three objectives: to create and develop innovative offers and services for the group's branches, to develop the entrepreneurial skills of employees and to accelerate the most promising business projects.