Published on July 10, 2018
Creativity is about taking a risk by doing something new. The better it is managed, the more the creative journey on which you embark will succeed.
With the strategic plan « La Poste 2020 : For a Successful Future », La Poste is expanding its range of activities, making useful and accessible innovation the driving force behind its development. As we look to the future, we will not be forgetting our long-standing principles. Experimentation, being present on the ground and providing a network with a human face are our cornerstones. We are constantly building on these foundations to better meet service needs and simplify life in France and elsewhere.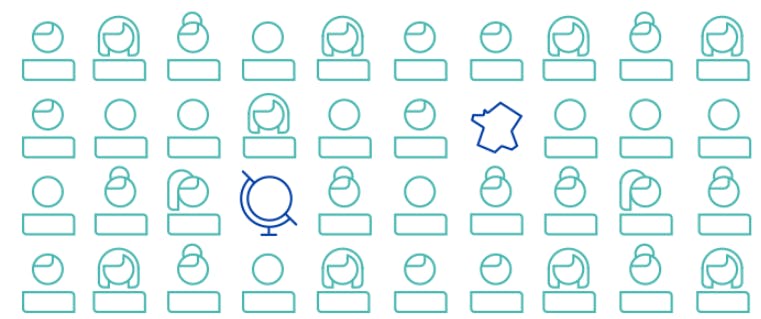 In our constantly changing society, Le Groupe La Poste is looking ahead to the needs of tomorrow. As our products and services are being used in new ways, we listen carefully to employees who come up with new ideas in light of these developments, test them out and implement them where appropriate.
At its heart, our business is about offering useful services. This is why we do all we can to make people's daily lives simpler.
Although the Group is constantly thinking up new innovations, we always apply our long-standing values to them, with the ambition of remaining the most useful French company [1].

Staying local as we develop
We believe that progress is for everyone. Our close relationship with our customers and regions enables us to think up new ideas to suit their needs. This is also why La Poste encourages internal reflection, inviting employees to suggest new areas in which the Group can develop and tasking them with implementing changes themselves.
We implement innovation in tangible ways, creating services which are relevant and accessible to all, everywhere, every day.
«We are seeing new innovations take shape. During a meeting in Creuse, an employee said to me: "Mr Wahl, the French parliament has voted to say that all taxpayers will have to do their tax returns online in five years' time. I've got dozens of customers who won't be able to do it, either because they're not online or because they don't understand digital tools well enough. But we can help them. »
We implement innovation in tangible ways, creating services which are relevant and accessible to all, everywhere, every day. There is the « Watch Over My Parents » initiative, where postmen and women regularly visit the elderly to give their families peace of mind. You can take your driving theory test at a La Poste centre within 48 hours of completing the simple booking process on our special site. Digital innovation is accessible to all with Digiposte+, our smart safe, and Jaab, our connected digital wallet which helps young people manage their budget. We also support innovative start-ups like KissKissBankBank, which was recently acquired by the Group. We have also built up a French subsidiary working on connected objects around the La Poste Digital Hub.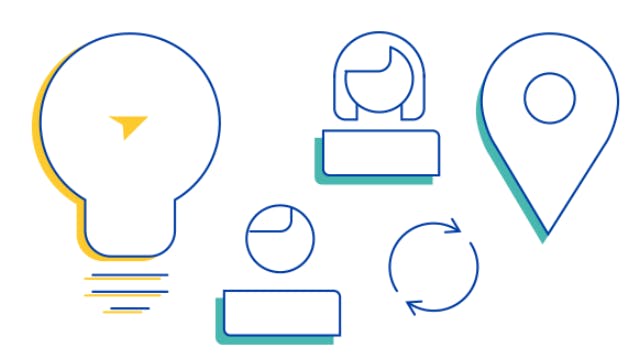 From long-standing trusted third party to trusted third party in the digital age
All these innovations create a positive dynamic. This means that if employee experiments are successful, they are implemented more widely. They are added to the uniquely powerful La Poste network created by the men and women who work for the company. If the ideas meet our criteria of simplicity, accessibility and usefulness, they can then be enjoyed by as many people as possible.
We have made fighting digital exclusion a priority.
We have always focused on the human touch and pride ourselves on building trusting relationships with the French people. Because we want digital tools to serve the population as a whole, we have made fighting digital exclusion a priority. For example, we have installed digital terminals in 500 public centres across the country to make it easier for people to access online services. Employees have been trained and made aware both of this (major) societal change and their new role as digital trouble-shooters. Our Docapost subsidiary is the first healthcare data host. It has created the La Poste eSanté app which provides secure storage and facilitates discussion with healthcare professionals via bespoke simplified digital relationships. La Poste also helps make online formalities simpler including purchasing securely, registering powers of attorney, etc. Where a form of identity needs to be shown, the L'Identité Numérique by La Poste (La Poste Digital ID) service combines digital and physical checks to guarantee high levels of security and prevent identity fraud.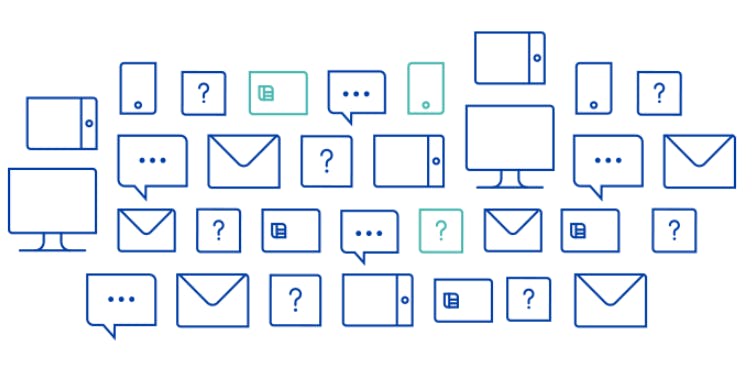 Innovation by La Poste, noun : going out of your comfort zone to improve the well-being of as many people as possible.
This innovative ecosystem crosses all our roles from the oldest, such as postal delivery, to new jobs in areas like digital transformation, eHealth, green logistics, future administration, helping create smart, connected cities, etc. These things touch us all ; we are all affected by the ways in which society develops. We can all gain from this ability to reinvent ourselves and anticipate citizens' future needs.
Innovation by La Poste is about useful and accessible innovation.
This why innovation must always be encouraged. It motivates us to work with a wide range of external partners (SMEs, start-ups, authorities, universities, SSE organisations, etc.) whose innovations fit well with our strategy. This kind of open innovation is embodied by the Start'In'Post accelerator, the French IoT start-up support programme and our Yellow Innovation ideas lab, a creative place which brings together internal and external employees... The objective? To encourage ideas to flow in from all directions. To explore every option. To leave no stone unturned. All the while, abiding by our values.
Finally, Innovation by La Poste is about useful and accessible innovation by everyone and for everyone. Innovation to make life easier.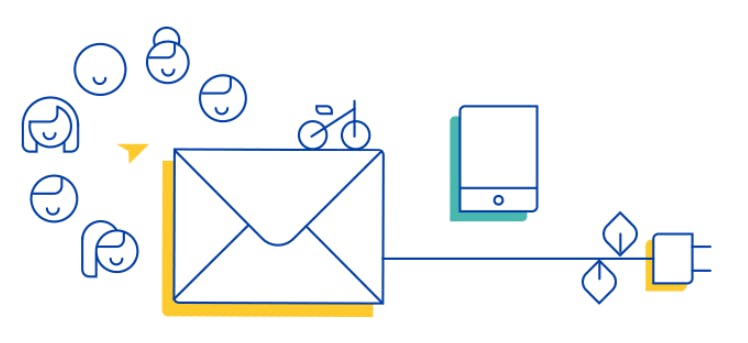 [1] IFOP/Terre de Sienne Study 2017