Published on August 5, 2022
Today, all companies are faced with the challenges of AI. To understand it and exploit its tremendous potential, they can count on La Poste Groupe's Data division and its expert subsidiaries.
Creation of an AI reference cluster
Artificial Intelligence dates back to 2016 at La Poste, when it acquired Probayes; Specialists in custom artificial solutions applied to business processes, such as improving the detection of bank card fraud or optimizing logistics flows was founded in 2003 by researchers from Inria and the CNRS.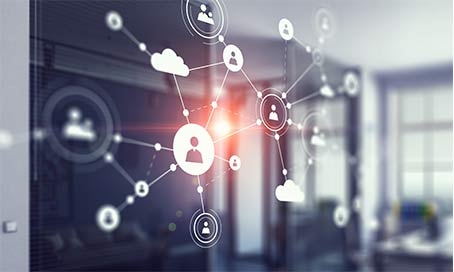 Digital technology is a priority for La Poste within its "La Poste 2030" strategy. The group has been implementing it since 2021. Its partnership with Inria aims to support the research and entrepreneurial projects of some twenty teams from the Institute, interacting with experts from La Poste Groupe. From idea to implementation, digital innovation is rapidly accelerating!
The acquisition of Openvalue; a big data and AI consulting firm, marks a change in scale.
In 2022, La Poste created a data and artificial intelligence (AI) division that combines the expertise of its teams from Openvalue and Probayes. This gathering of 400 experts in data and AI constitutes one of the 5 main players in the sector in France.
Thanks to the complementary expertise of Docaposte, Openvalue and Probayes, La Poste Group's digital subsidiary now has one of the most comprehensive offerings on the market for the entire value chain of data and AI projects: design and architecture of the overall solution, transformation of data to adapt it to AI algorithms and creation of user interfaces.
The digital transition for all
Not a week goes by without us witnessing a new feature attributed to artificial intelligence.
Businesses and the public authorities will be able to safely conduct their digital transformation. Solution design and architecture, adaptation of data to AI algorithms and creation of user interfaces... La Poste's offer covers the entire data value chain and capitalises on the latest technologies (machine learning, deep learning, speech recognition and natural language processing technologies, etc.)
AI by La Poste opens the gate to a great deal of progress, both medically and environmentally speaking, for its citizen, relating to the protection of their personal data and cybersecurity.
For La Poste, digital technology is an innovation catalyst, a tool for personalising its solutions and improving the responsiveness of its advisors, a lever for improving its processes and optimising its costs. In short, the guarantee of its sustainable growth.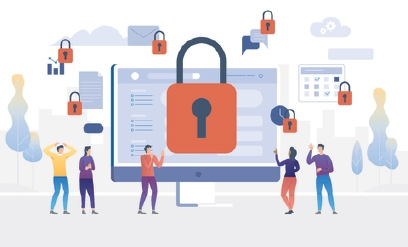 A sovereign and ethical approach to digital technology
The members of La Poste Groupe's AI share much more than its expertise, they share values of general interest, the vision of an ethical and responsible digital world, human and trustworthy. They also share an ambition on a European scale, that of confronting the technology giants that are China and the United States, and of building France's digital sovereignty.
To support the growing use of artificial intelligence (AI) and data, La Poste has established a framework to ensure an ethical, responsible and humane approach to AI, in line with the group's historical values. It has thus created a committee for trusted Artificial Intelligence (AI).
La Poste's data and AI aim to give customers power over their personal information