Published on June 20, 2019
2019 French IoT contest: the 15 winning start-ups revealed
The winners of the contest organised by La Poste are joining a community of 250 start-ups. For six months, they will benefit from a tailor-made acceleration programme.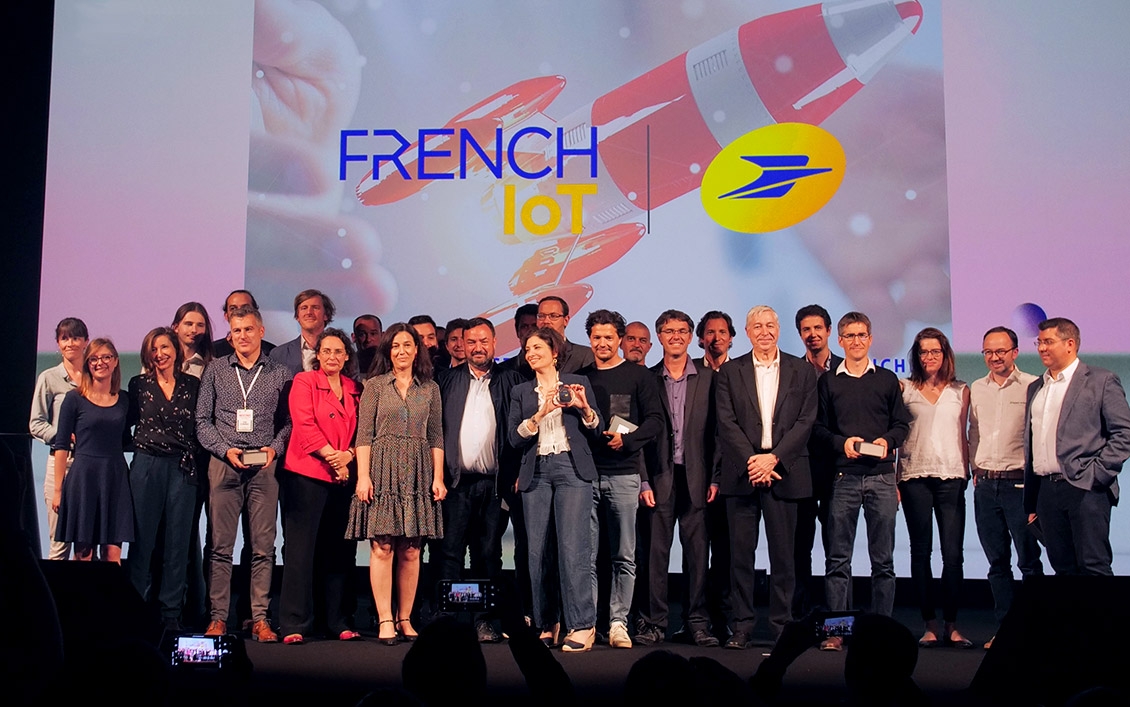 The French IoT programme launched by La Poste is enhanced every year by 15 new start-ups selected in a contest which begins in the regions and ends with a national final [see article].
A major new feature for this 5th edition is the addition of two categories - Deep Tech and Gov and Civic Tech - along with a strong commitment to attain a target of 50% of the contest winners in 2020 being female start-up founders. In this edition, 33% of the 15 start-ups selected have been founded or co-founded by a woman, as opposed to 9% nationally.
So here are the 15 winning start-ups and SMEs offering an innovative connected object or service, at the pre-marketing or marketing stage in one of the contest's 5 themes.
Further information is available in [the press pack - French version].
ExactCure "Digital twin" for testing and improving the patient's treatment with medication. [Link to the website]

WiStim App for supporting and smoothing the journey of couples undergoing MAP (Medically Assisted Procreation). [Link to the website]

AUM Biosync Performance management solution for operational rescue and emergency teams working 24 hours a day. [Link to the website]
Smart City and Mobility Category
Nielsen Concept Mobilypod, a ready-to-install, multi-service, digital station for bikes and scooters. [Link to the website]

Stimergy Solution for recovering the heat produced by computer servers and injecting it into a building's hot water systems. [Link to the website]

SmartHab Operator of smart and connected housing solutions for residential property. [Link to the website]
Gov and Civic Tech Category
Pitangoo First personal development tool for young people to help them with their career choices. [Link to the website]

EA4T Platform agnostic (runs on any computer operating system) for creating digital voice-controlled personal assistants, especially for companies and authorities. [Link to the website]