Published on April 13, 2021
Strategic priority 4 : Committing ourselves as leaders in ecological transformation
To maintain the Group's position as a leader in ECOLOGICAL TRANSFORMATION and ensure our services are accessible to all.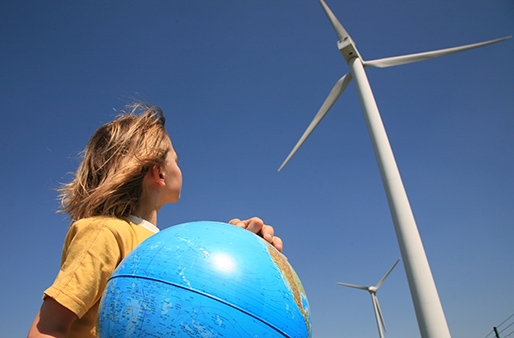 As a pioneer in the ecological transition, and carbon neutral since 2012, La Poste is pursuing its efforts to protect the environment and is now aiming for"zero emissions". La Poste and its subsidiaries aim to be the preferred provider by meeting customers' expectations in terms of reducing their carbon footprint, by informing them of the real impact of the postal products or services they purchase.In addition, La Poste has set itself the goal of being the first pioneering company to be SBTi-certified for Resources.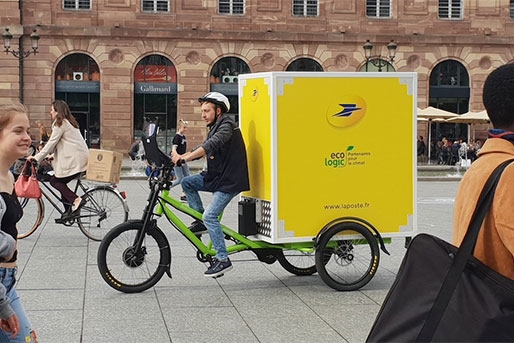 In terms of logistics, the Group is positioned as the leader for ecological deliveries in France and Europe.
The Group aims to consolidate its position as the leader in sustainable urban logistics, which helps ease congestion in cities and makes them more breathable. As such, the transport and delivery of goods (from 3g to 30 tonnes) will be increasingly carried out using in carbon-free solutions.
In tangible terms, Le Groupe La Poste has set itself the objective of achieving 100% clean deliveries (zero and low emissions) in 225 cities across Europe, including 22 French cities, by 2025.La Poste therefore aims to invent truly responsible e-commerce.
In terms of finance, La Banque Postale has established itself as Europe's No. 1 bank for positive impact finance.
Beyond the carbon neutrality of its operational perimeter (since 2018), La Banque Postale is committed to achieving zero net carbon emissions by 2040 for all its banking activities, i.e. 10 years ahead of the recommendations of the Paris Agreement. It is already the first general fund manager to provide 100% SRI (Socially Responsible Investment) and it will be the very first financial institution to be in line with the Agreement's target of 1.5°C.
In addition, by 2023, the Banque Postale will have doubled its outstanding loans for financing energy transition projects.
Finally, La Poste will continue to support local authorities and customers to help them better manage their environment footprint, to improve air quality and promote short distribution channels.