Published on March 24, 2021
Updated on February 24, 2022
Le Groupe La Poste is stepping up the pace of its transformation, both in its activities and in its jobs, in order to serve its customers more effectively, everywhere and every day. With the strong ambition of becoming the leader in local, people-focused services.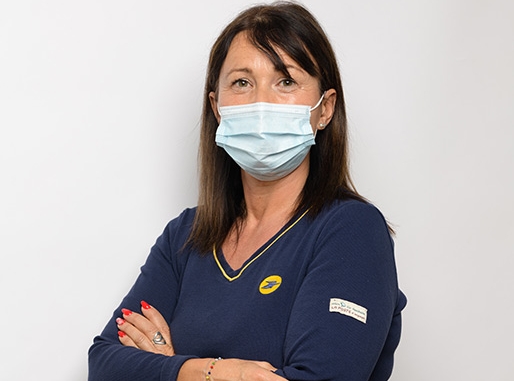 A wide variety of future jobs
Choose to become a postman, a Recygo collector, an account manager at La Banque Postale, a remote banking advisor at Ma French Bank, an international business manager at DPD, and more more. Decide to work in a post office or a financial centre, on a sorting platform or a logistics hub, in a metropolis or in the countryside, in France or abroad. Le Groupe La Poste offers a wide range of jobs to meet the new needs of its customers, individuals, professionals, companies and local authorities.
A wide range of digital profiles to serve an expanding digital business
Being a postal worker also means becoming a web developer, UX or data scientist. Information systems are one of the Group's main areas of recruitment, as are the data and AI professions that are accompanying La Poste's digital transformation. With 400 new hires in 2019, Le Groupe La Poste is the No. 2 recruiter of digital profiles in France (according to the March 2020 Frenchweb survey "Top 100 companies recruiting in digital").
What postal workers have to say
"Being a postal worker means being part of a team of 245,000 employees and feeling like a key link in a tightly-knit chain. Being a postal worker means feeling useful by serving millions of people every day, everywhere. It also means helping to build the first local human services company and growing with it."
"The future? I'm approaching it with peace of mind. La Poste reacted early on to the decline in mail volume. And it wasn't afraid to innovate. By moving into the digital sector, the silver economy, offering customers the opportunity to take their driving test or creating public service centres in rural areas, it has positioned itself in promising areas for the future, but also in line with what it has always done: provide services to people. It's reassuring and even quite exciting because you feel that you're in a company that's going places."
Brigitte Boutet, customer service representative in a public services centre in Saint-Gauthier in the Indre département
Joël Gekiere, commercial area manager of the Aubiers post office in Bordeaux
"What makes me most proud? Working in a company that really caters to everyone. When we offer banking inclusion workshops to vulnerable people, when we show them how to consult their account from home, on their smartphone or computer, when we explain to them how to make a transfer or print a RIB, quietly, step by step, and when we give them back their confidence in their abilities, we feel we are helping to bring about more social justice."
"Our job is to help people, but also to reassure them through our daily and unalterable presence at their side. I specialise in new services offered by La Poste, such as Action Habitat, which consists of guiding people towards an energy diagnosis of their home. I found it very rewarding, because I believe in the transformation of La Poste. And it makes sense to renovate. I feel like I am contributing to the general well-being. To accomplish a true citizen mission, both social and environmental."
Nicolas Jullien, expert service postman in Guéret in the Creuse département