Published on October 29, 2018
Who will be France's best developer in 2018?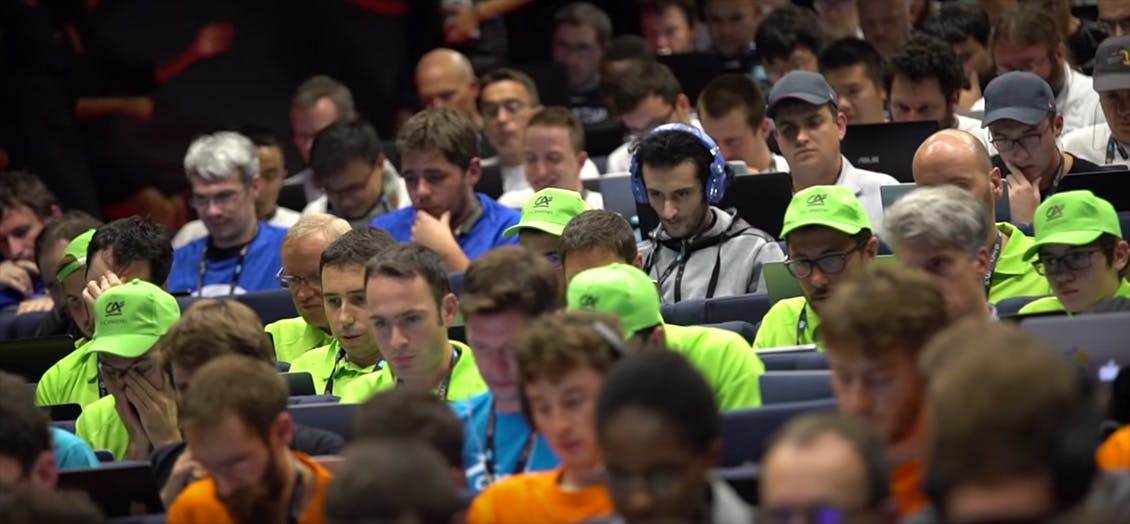 The "Best Developer in France" contest will take place in Paris on 23 October. Besides the competition itself, an innovation fair will feature over 50 start-ups and lectures on digital technology. Some 10,000 visitors are expected to attend.
In 2017, Stéphane Le Roy, 33, won the contest and €10,000 in prize money. A new winner is chosen every year. The prize remains the same.
The contest will take place on 23 October at the Grande Arche at La Défense in Paris. Ametix, the Docapost subsidiary specialising in digital consulting, has organised it every year for the past six years.
Approx. 2,000 developers from all over France will meet in a spirit of friendly competition to solve increasingly difficult algorithms as fast as possible in the computer language of their choice (C, C++, C#, PHP, Java, Ruby, Python, JavaScript or Scala).
The participants include 28 postal employees from throughout France who will defend the group's colours. Around 10 of them already competed in 2017.
The event will continue after the competition. A fair, open to all, will feature over 50 start-ups exhibiting their innovations, a lecture series from 1 p.m. to 10:30 p.m., a closing ceremony and the award ceremony. The lectures will focus on artificial intelligence, inequality of access to digital technology, augmented reality and special effects in cinema, etc.
The jam-packed programme can be downloaded here and the map here.
Admission is free. To reduce waiting time, register online on the event's website.