Published on July 10, 2018
Val de Luynes, a thriving festival
Territorial development
Agenda
Centre-Val de Loire
The 14th edition of the Val de Luynes theatre festival will take place from 12 to 31 July 2018. As La Poste shares this open-air theatre festival's values of closeness and openness, the group has been a partner for some years.
Governed by a non-profit organisation, the Val de Luynes theatre festival is proud of its local roots. The seven performances will be held in four towns in greater Tours: Fondettes, Luynes, Saint-Cyr-sur-Loire and Saint-Étienne-de-Chigny. This means that the festival will meet residents where they are, right in the heart of the region where its rich heritage can be seen. The 2018 edition will take place from 12 to 31 July.
The festival's ambition can be seen in the values it holds dear: closeness and openness. By opening up cultural heritage sites to troupes and other curious eyes, the festival helps people discover hidden spots and classical or contemporary pieces that may already have existed, or have been specially created for the occasion. It brings residents on board to this project that is a boon for Val de Luynes and beyond. As a partner for several years, La Poste shares these same values.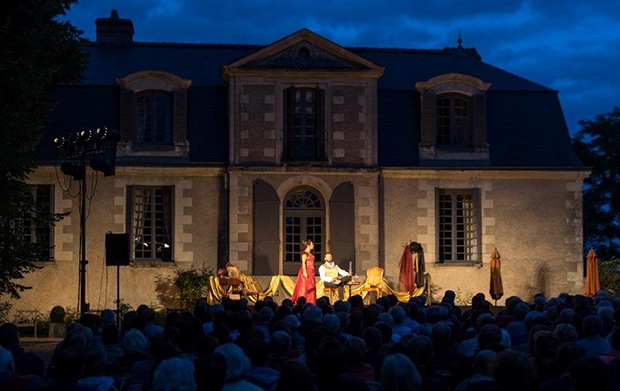 High standards of quality for growth
Ever since it was created in 2004, the festival has managed to find its audience. To keep broadening it, programming is expanded every year and emphasises variety so as to breathe fresh life into the festival and diversify its audience. There are so many new things on offer, and they all must be showcased to encourage attendance.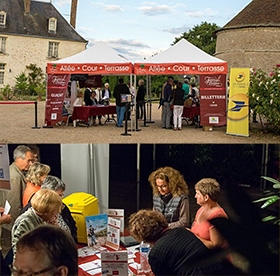 In addition to general audience media (internet, social media, local press), the festival makes use of tourism offices and travel guides. It also calls on La Poste's expertise to send out targeted communications directly to the post boxes of people living in the zone that has been set. Every year, this zone expands to several new towns in greater Tours, thus broadening the potential audience.
All these actions help the Val de Luynes festival keep growing every year. Over the course of nearly six years, the number of attendees has grown by 25% to reach 2,500 people in the 2017 season. To keep growing, the event aims to further target households in the region and to get local businesses involved by having them hang posters, which will also be delivered by mail carriers.