Published on September 19, 2019
The first Green Postal Day
Ecological transitions
Agenda
France
With the launch of Green Postal Day, 25 global postal services have demonstrated the benefit of international cooperation in the fight against climate change. They are now calling on other industrial sectors to follow their example.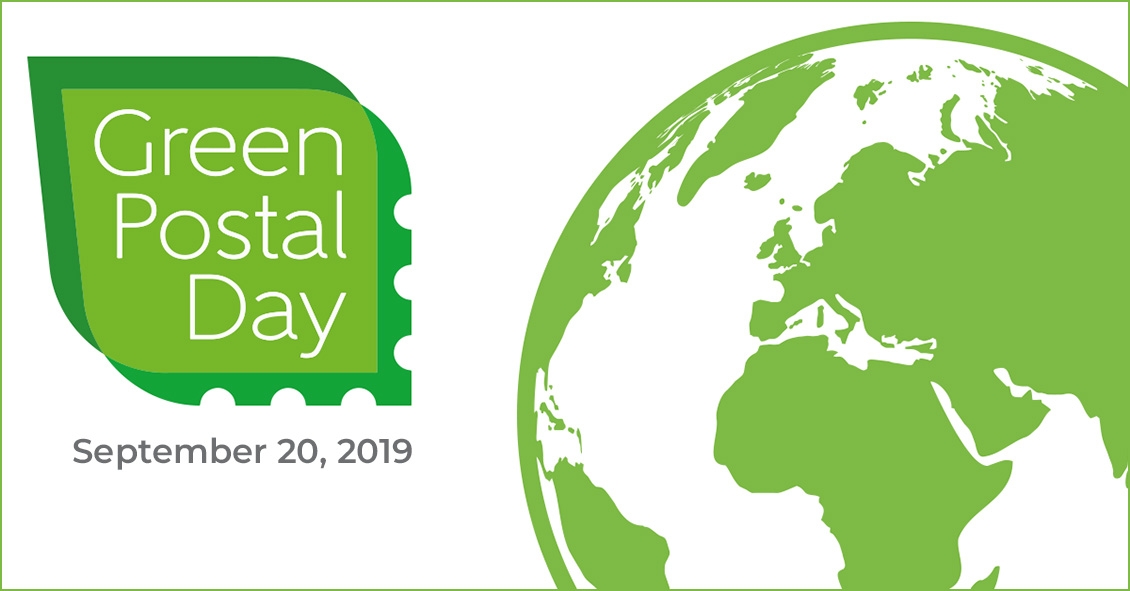 The event took place on 20 September as 25 global postal operators – members of the International Post Corporation (IPC) – launched the first "Green Postal Day". The aim of "Green Postal Day" is to highlight the commitments made over the last ten years by postal services worldwide to reduce CO2 emissions. This day supports Zero Emissions Day and European Mobility Week.
Postal operators are calling on other industries to also adopt a common system for monitoring and measuring CO2 emissions in their own sector and offering to cooperate with them to help them adopt a sectoral approach to climate change.
Philippe Wahl, Chairman and CEO of Le Groupe La Poste, explains the premise of Green Postal Day: to highlight the results achieved by postal services worldwide in their efforts to reduce their carbon footprint, and to invite other industrial sectors to also take practical action to protect the environment.
Carbon emissions from transport account for around 20% of global emissions.
Mindful of their role in sustainable development as key e-commerce and logistics players, postal operators joined forces in the IPC ten years ago to launch a sectoral programme to measure and reduce CO2 emissions.
Peter Bakker, President and CEO of the World Business Council for Sustainable Development (WBCSD): "Achieving the Sustainable Development Goals (SDGs) is out of reach for a company working alone. These goals require coordinated efforts and a collective approach from industrial sectors. The postal sector has taken a giant step forward with the development of a collective structure and a joint sustainability programme. We're eager to see the work of this postal leadership in the transition towards a zero emissions world."
The cooperation was fruitful. The programme consisted of reducing carbon emissions by 20% between 2008 and 2020 and this goal was achieved in 2014. Postal operators then continued their efforts, succeeding in reducing their CO2 emissions by 30% by 2017.

To rise to future challenges, the postal operators then aligned their programme with the United Nations SDGs with a focus on health and safety, learning and development, air quality, climate change, resource efficiency, the circular economy and sustainable purchasing.
Patricia Espinosa, Executive Secretary of the United Nations Framework Convention on Climate Change: "The postal sector has shown great leadership by adopting a joint approach in order to reduce its carbon footprint. Not only have postal services achieved their objectives much earlier than expected, they are now going further by aligning their objectives with the United Nations SDGs. We are convinced that this is the way forward and encourage other sectors to follow suit."

The key figures from the IPC's carbon reduction programme
The 25 postal service members of the IPC committed to collectively reducing their CO2 emissions by 20% by 2020. Emissions had already dropped by 30% in 2017.

The members reduced their collective electricity consumption by 24% between 2008 and 2017.

The share of alternative fuel vehicles in their car fleets has doubled from 73,000 vehicles in 2012 to 150,000 in 2017, accounting for 23% of the vehicle fleets.

The postal service members of the IPC have doubled the share of renewable energy consumed in their buildings, moving from 15% in 2008 to 30% in 2017.