Published on October 12, 2022
South Africa expansion delivers growth opportunities for Biocair
Biocair, a subsidiary of DPDgroup and GeoPost, has invested heavily in the expansion of its South Africa operation with the opening of two new offices. The pharmaceutical, biotech and life science logistics specialist is growing its presence in Cape Town and Durban as part of the company's efforts to continuously improve its services in the cities.
Biocair has established facilities at Centurion Business Park in the Montague Gardens area of Cape Town with four new team members and 110 square metres of office and storage space, which will enable customers to access same-day services for the first time.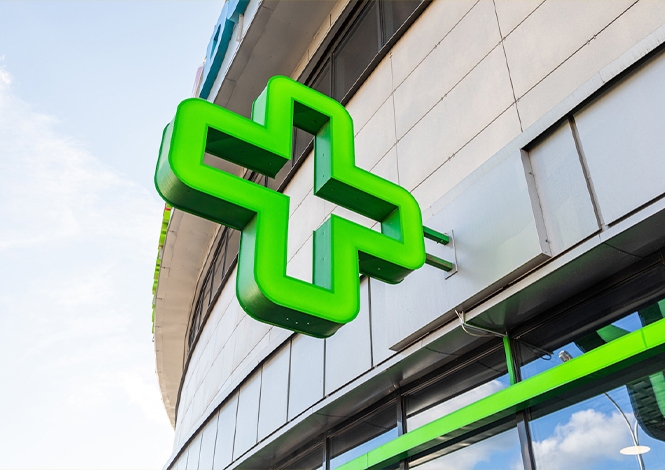 In Durban, Biocair's new 130 square metre office at Essex Terrace is staffed by a team of three and will support the ongoing growth of the city's significant scientific research and development sector in the Westville region.
Both locations have been strategically selected for their proximity to Biocair's customer base, including academic institutions and research centres, and excellent road and air links.
The company has also invested significantly in new laboratory refrigerators and freezers to provide first-class facilities that will meet all client conditioning and packaging needs, with plans to double staff at both locations within the next five years.
The new offices are in addition to Biocair's Johannesburg facilities, which played a significant role in distributing the COVID-19 vaccine to healthcare centres across South Africa. Vaughn Johnson, Biocair Regional Manager at Cape Town, comments: "While Biocair has been operating successfully in Cape Town since 2017 via a remote team, this is the first time we have had a physical presence in the city. It is a significant milestone for our South Africa operation and a key part of our growth strategy while continuing to improve services for our clients. Our main service area is international temperature-controlled shipping for scientific research and clinical trials, so having easy access to airports from our new location is critical to the service that we provide and will allow us to reduce transit times".
The priority is always on improving efficiency and flexibility for our clients to provide the fastest possible service and this new base provides us with the foundations to achieve this.
The materials we transport are highly sensitive and require delivery under the strictest conditions and timeframes.
Anupa Singh, Regional Manager KZN at Biocair, comments: "We have seen growing demand for our temperature-controlled logistics services, underlining the need for Biocair to develop its South Africa presence. The materials we transport are highly sensitive and require delivery under the strictest conditions and timeframes, and the Durban office provides a location that is central to our client base and close proximity to our main pick up and drop off points. This expansion and enhancement of our services will enable us to deliver greater support for our current clients as they expand their own scientific studies and research, putting Biocair in a strong position for future growth".
In addition to South Africa, Biocair has also announced several other strategic investments to further expand its global life science logistics services. Biocair, a subsidiary of DPDgroup and GeoPost, provides expert time-sensitive and temperature-controlled logistics solutions to the global scientific community. Access sector leading life science logistics with Biocair's global services.
Since 1986, Biocair has established a global reputation as a leading GDP logistics specialist within the pharmaceutical, biotechnology and life sciences sectors. Biocair has built up a unique, client-centric approach by employing scientists in front-line logistics positions and assembling a team of best-in-class industry experts in quality, cold chain and regulatory compliance. Biocair focuses on providing the most comprehensive time-sensitive and temperature-controlled logistics services available whilst delivering flexible, tailored, cost effective solutions to all its clients. It is committed to delivering complete end to end logistics solutions through its 24/7 operation and global network spanning across Europe, Africa, Asia and the Americas.
Biocair employs almost 600 people worldwide and provides specialist logistics services to over 160 countries through a global network of partners. Biocair's offices are located in the UK, France, Belgium, Germany, USA, South Africa, China, Singapore and India.
In 2012 Biocair was acquired by GeoPost/DPDgroup and became an autonomous division within the group. DPDgroup is the largest parcel delivery network in Europe and is part of GeoPost, the holding company owned by Le Groupe La Poste. For further information on Biocair, please visit www.biocair.com.