Published on July 30, 2018
"Route du Rhum" collector's set: Armor Lux and La Poste sail on together
Mail and parcels
Lifespiration
Bretagne
To mark the 11th "Route du Rhum - Destination Guadeloupe 2018", Armor Lux has commissioned La Poste to produce and deliver a collector's set of eight stamps.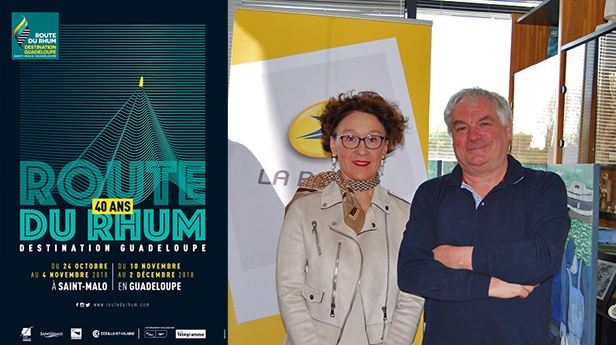 Jean-Guy Le Floch, Chairman and Chief Executive Officer of Armor Lux, has signed an agreement with Fabienne Bourdais-Galmard, executive director of Services-Mail-Parcels Brittany. Under the agreement, Armor-Lux, which holds the rights to the race's general merchandise, entrusts La Poste with the production and delivery of a collector's set of eight green mail stamps. " We are proud to be associated with the major popular event which is celebrating its 40 anniversary this year. This collector's set will fly the flag for the region and the overseas territories," says Fabienne Bourdais-Galmard.
Around 30,000 collector's sets, sold at €8.80, will go on sale from mid-July in post offices and sorting offices in Brittany and overseas territories.  They can also be found at the La Poste stand in Saint-Malo from 24 October, when the village opens, to 4 November, when the race sets off. This collaboration is the continuation of a partnership dating back to 2004, when Armor Lux began supplying uniforms to all postmen.
The 11th "Route du Rhum – Destination Guadeloupe", which is celebrating its 40th anniversary, will set off on 4 November 2018 from Saint-Malo. There will be 122 boats at the starting line – a record number of entrants in the solo trans-Atlantic race in 2018.
More information is available at http://www.routedurhum.com