Published on September 14, 2018
Rennes : Connected bees in the city centre
On 19 July 2018, La Poste in Rennes Colombier installed their connected hives, a brand-new initiative to promote urban biodiversity.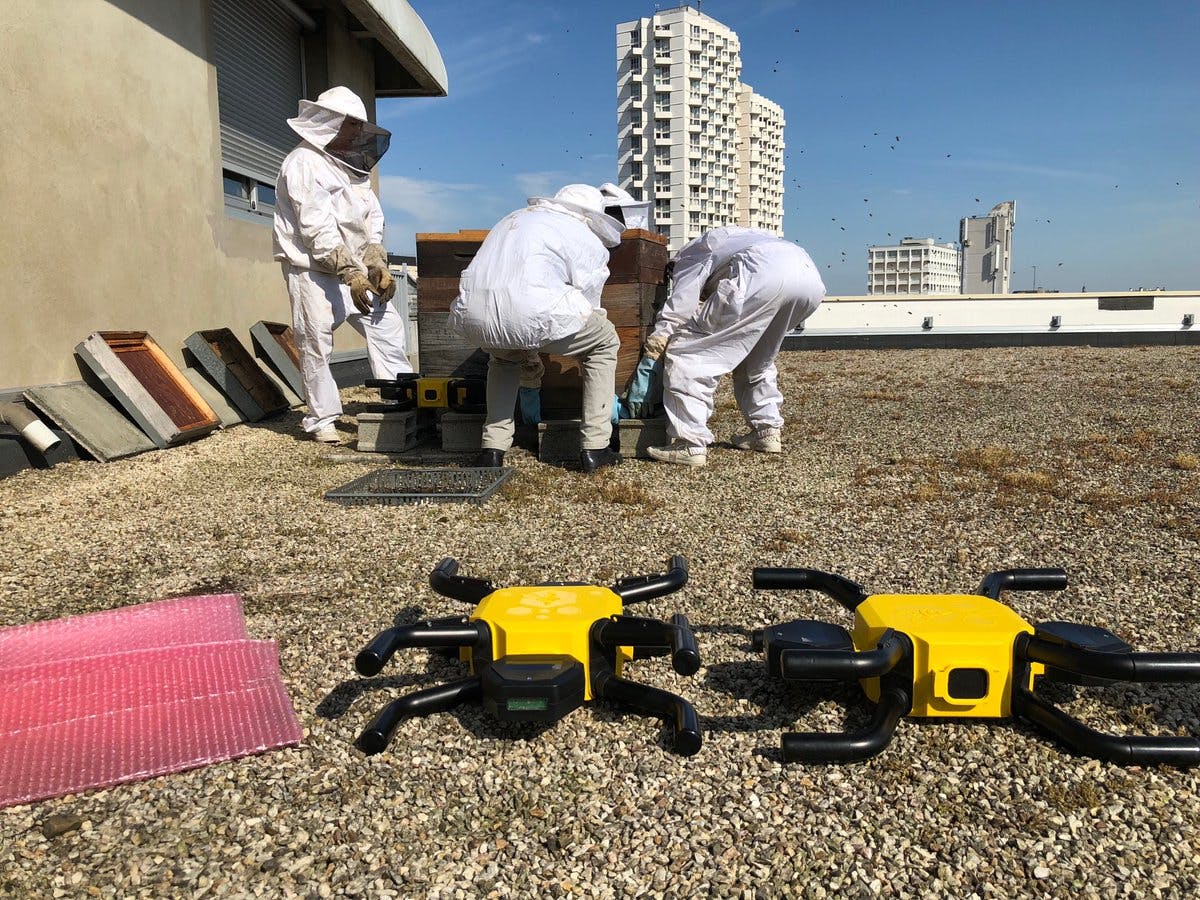 Connected hives
On site for over five years, the three beehives found on the roof of Rennes Colombier are now part of an experiment working alongside the start-up company Label-Abeille. Since 19 July 2018, the three hives have had a connection system placed directly underneath each one, remotely transmitting various parameters (including weight, temperature, moisture content, etc.) to bee keepers with the help of a mobile app. As a result, they're now able to protect the bees and avoid any unnecessary deaths due to the presence of unwanted pests.
Global action
Built in 1976, the Rennes Colombier post office building is located in the heart of the EuroRennes neighbourhood. Made up of eight levels and housing several postal entities, the site is home to almost 400 employees across some 18,800 m².
In 2011, Poste Immo, the real estate company belonging to La Poste Group, decided to run the building with an 'Environmentally High-Quality Operations' approach. Certification obtained on 14 June 2012
This 'Environmentally High-Quality Operations' strategy is not just limited to the building's improved environmental performance, it also involves other parameters, such as its place and relationship within the environment. In the same spirit, Poste Immo has also introduced various other actions at the same time to further promote biodiversity, in particular by installing three beehives on the roof, birdhouses and insect hotels since 2013, in partnership with the Bird Protection League 35.
A new project
To optimise rainwater management and minimise the amount of waste water sent back into the networks, Poste Immo decided to install a HydroActiv® green rooftop system on the building's roof terrace in the second half of 2018. This solution, provided by Le Prieuré, a company based in Loir-et-Cher (41), is an innovative system that aims to reuse rainwater whilst promoting the development of useful flora and fauna in more urban environments.