Published on June 16, 2020
Reducing our CO2 emissions, a priority put into action
As a world-class industrial and logistics company, La Poste implements concrete solutions to mitigate its CO2 emissions. Here is an overview of its achievements in delivery, transport and route optimisation.
Four points to remember:
The Group has reduced its emissions by 21.80% since 2013.

Urby, the Group's urban logistics subsidiary, offers goods pooling centres to relieve congestion in city centres. 

For its deliveries, the Group relies on a fleet of 37,442 electric vehicles, one of the largest in the world.

The carbon weight of a parcel fell by 10% between 2013 and 2019 as a result of the Group's actions.
Faced with the challenges of climate change, La Poste has been constantly developing its mail and parcel delivery methods.  The first objective is to curtail its CO2 emissions.  And the first lever for meeting this challenge is optimising the loading of lorries.  By 2023, each lorry will be able to carry a load of 6,000 parcels, compared with 1,300 for a conventional load.  This is a vital step forward in limiting the number of journeys.
One of the world's largest electric vehicle fleets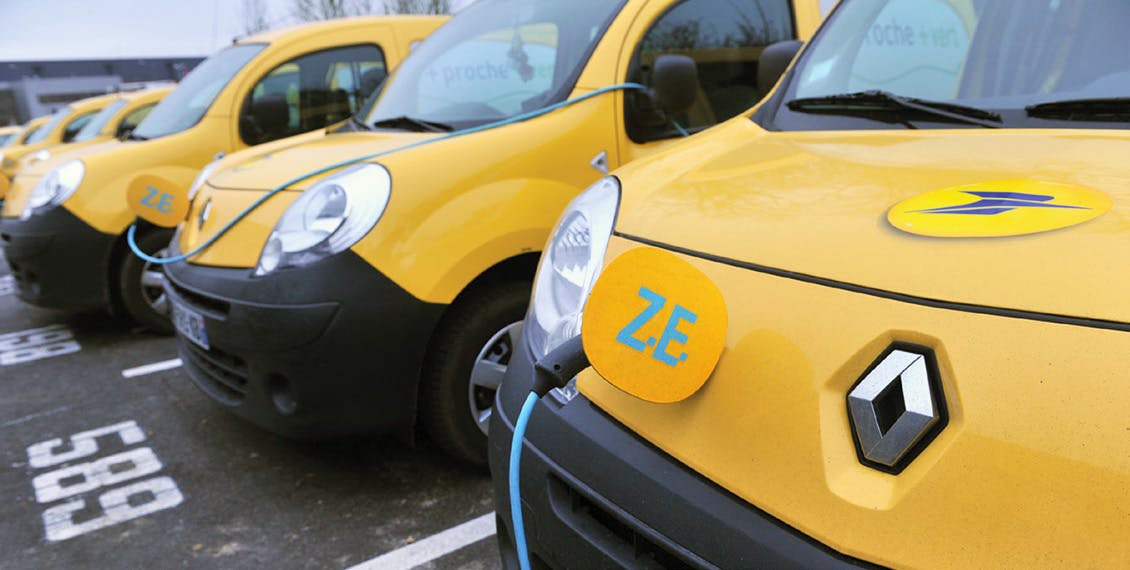 Another means of action: opting for electric vehicles.  Another means of action: opting for electric vehicles. The Group's fleet is one of the largest in the world with 37,442 electric vehicles, including 16,503 electric vehicles, i.e. 24% of the total fleet (excluding bikes and trolleys), and 8,649 light vehicles (Staby and quads) for urban deliveries.  84% of the vehicles in the Services-Mail-Parcels business unit with a capacity of less than 1m3 are electrified, not to mention certain natural gas engines.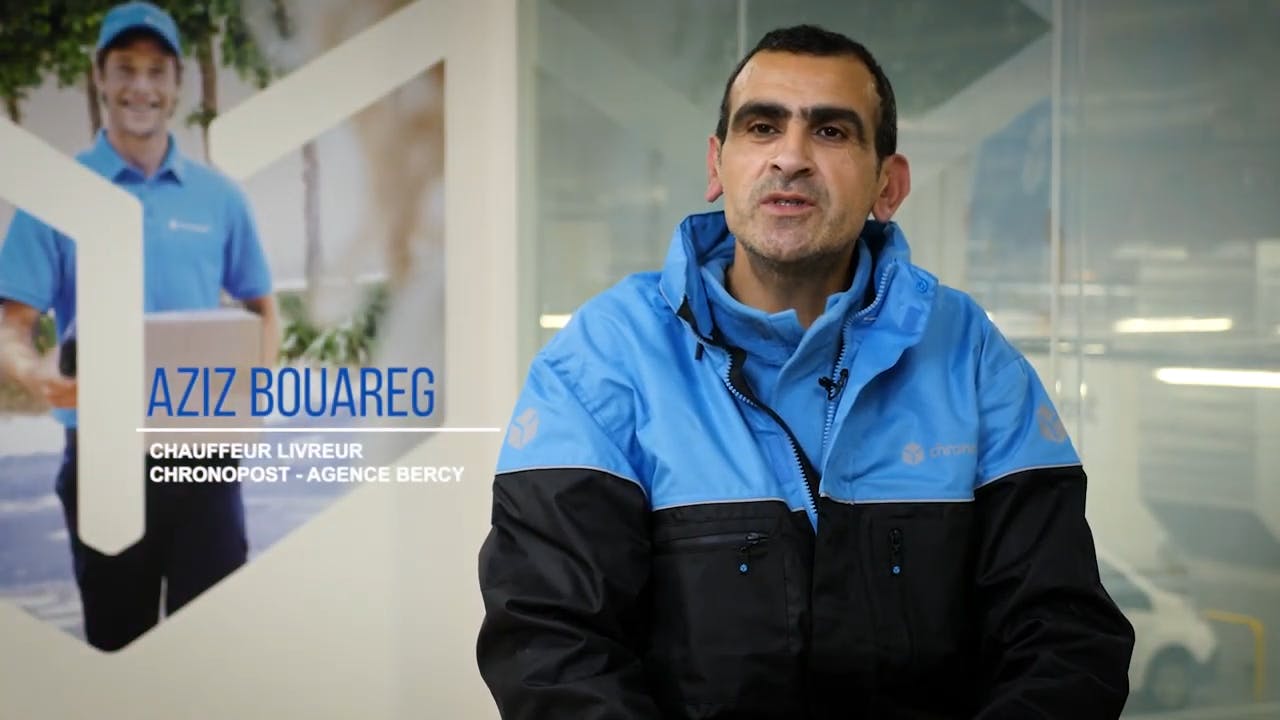 Aziz Bouareg, Delivery driver using "green" vehicles (electric, NGV, vans or delivery tricycles)
ChronoPost thus carries out deliveries using clean, zero-emission vehicles to the entire city of Paris and has set itself the goal of making deliveries to its customers using electric vehicles in more than 18 cities in France, starting in the summer of 2020. In addition, more than 80,000 postal workers have been trained in eco-driving.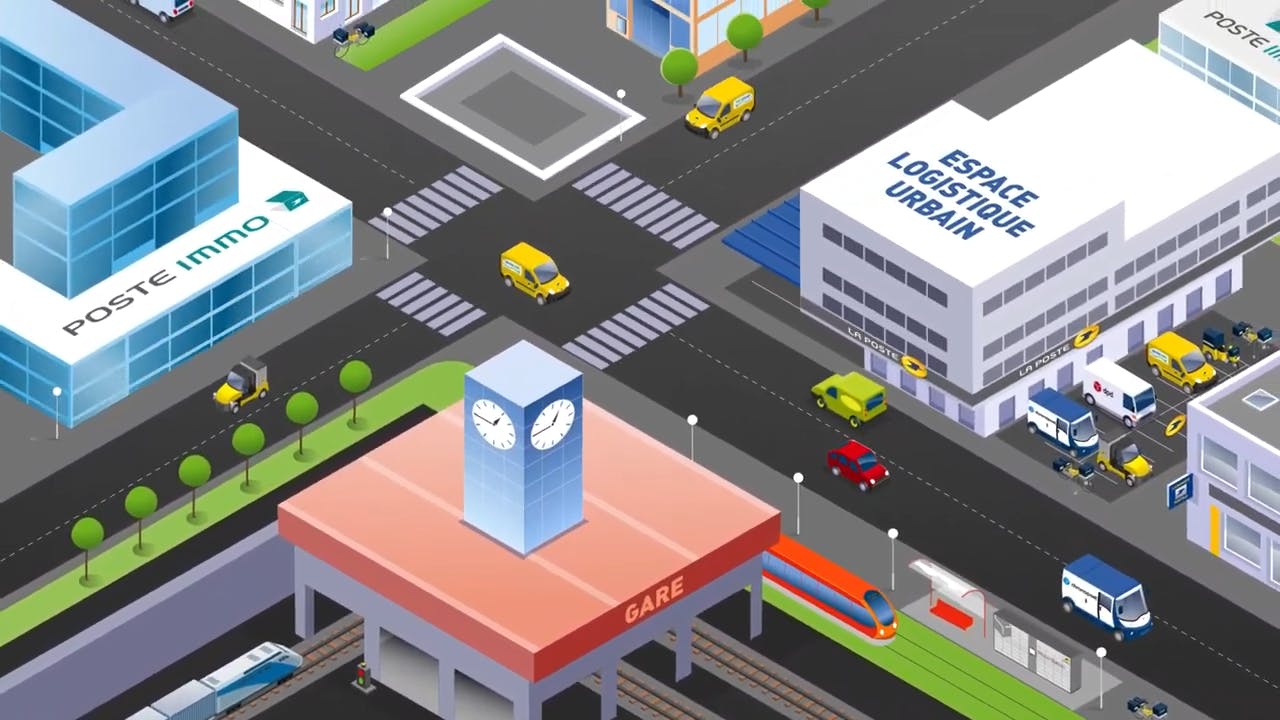 Find out, in under two and a half minutes, about the challenges of urban logistics, also known as "last-mile logistics".
Organisation tailored to sustainable delivery
The issue of reducing CO2 emissions is not limited to the question of vehicles.
Colissimo has therefore designed an Industrial Master Plan entirely focused on environmental performance.  It resulted in a 10% reduction in emissions per parcel between 2013 and 2019.  In particular, it implements vehicle routes and the use of optimised loading methods (bulk, swap bodies, elimination of tall boxes, etc.).  These measures will prevent the release of 15,000 tonnes of CO2 per year.  The national air links for next-day parcels have also been dropped.
Innovative logistics to relieve congestion in city centres with the pooling of deliveries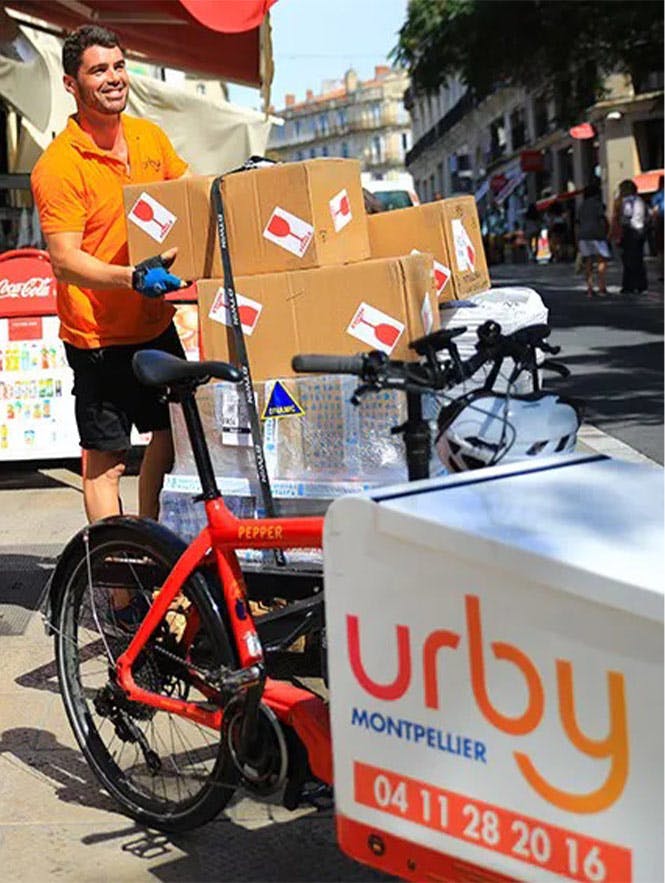 The rapid growth of e-commerce has generated an increase in the number of operators criss-crossing the cities to carry out their delivery rounds.  To support and streamline this trend, La Poste has created Urby, a subsidiary specialising in urban logistics. Urby offers pooling centres on the outskirts of towns and cities to consolidate and then deliver parcels and pallets.  These facilities also manage return flows and the collection of recyclables.
Urby is also located in the city centre with the Urban Logistics Areas (ELU) in the city centre. They facilitate the storage of items and delivery to individual customers for retailers.  By the end of 2019, Urby was present in 11 French cities and is continuing to expand.
With Chronocity, ChronoPost is addressing the same urban logistics challenge. These urban sites of less than 500 m2, located in city centres, feature a logistics zone to organise deliveries by bicycle, on foot or by electric car.  A strategy that is not confined to France:  DPD Group has already created urban micro-deposits in 20 European capitals.
100% of the Group's electricity from renewable sources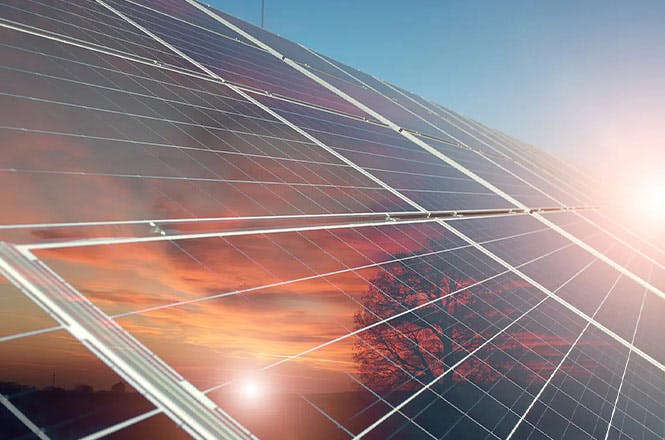 La Poste has made reducing emissions a core issue in its day-to-day operations.  100% of the electricity used in the Group's 10,000 buildings is of renewable origin.  48,000 m2 of voltaic panels have been installed at 46 of the Group's sites.
EMS: 10% energy savings by 2021
On 15 April 2020, Le Groupe La Poste's 196 sites, representing nearly 900,000 sq.m., were certified ISO 50001 for a period of three years, following the implementation of an EMS (energy management system) that both controls costs and significantly reduces emissions.  has had almost all of its sites certified. Obtaining this certification is proof of responsible and sound energy management.  The buildings concerned are those of the Services-Mail-Parcels business unit, La Poste Network, Poste Immo and La Banque Postale. La Banque Postale. La Banque Postale has had almost all of its sites certified.
A follow-up audit is carried out each year to ensure the long-term viability of the measures adopted.  The EMS's ambition is to achieve 10% energy savings by 2021 compared with 2018.
Carbon-neutral products and services
La Poste makes its Colissimo packaging available to private individuals, designed with environmental concerns in mind (reduction of materials, recycling, etc.).  An approach that also applies to digital:  The Group reduces the energy consumption of its web interfaces and digital services thanks to the eco-design of its various software applications.
Green Bond, to further step up its transition:
Determined to reduce its carbon footprint, La Poste is setting up appropriate financing solutions.  The Green Bond, which was issued by La Poste in November 2018, helps to avoid the emission of 11,663 tonnes of CO2 per year.  500 million has been allocated to 11 projects to reduce the carbon footprint of the Group's transport and buildings:
7 "green building" projects: construction or energy renovation of service or industrial sites. This resulted in 971 tonnes of CO2 emissions being avoided.

2 "clean transport" projects: provision of 3- and 4-wheel electric vehicles and lithium/ion battery rental. This resulted in 10,690 tonnes of CO2 emissions being avoided.

2 "renewable energy" projects: installation of solar power plants on site. This resulted in 2.5 tonnes of CO2 emissions being avoided .
La Banque Postale's Green Bond enabled it to raise €750m in the first quarter of 2019.  This transaction is dedicated to refinancing renewable energy installation projects (wind and photovoltaic).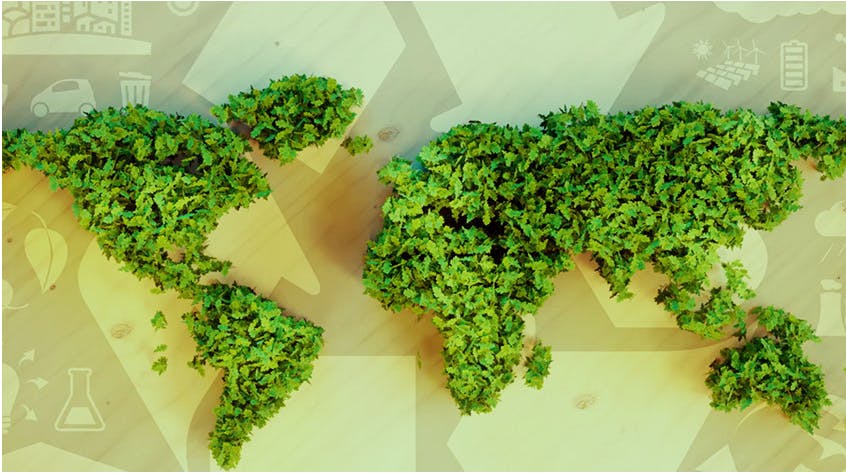 La Poste is no. 1 in Europe in voluntary carbon offsetting and a member of the world's Top 5.Find out how in this video.