Published on July 30, 2018
PIMMS Rennes and La Poste – renewal of a partnership
New services
The talks
Bretagne
La Poste has renewed its commitment to PIMMS (Multi-Service Mediation Information Point) in Rennes to continue joint initiatives to support vulnerable customers.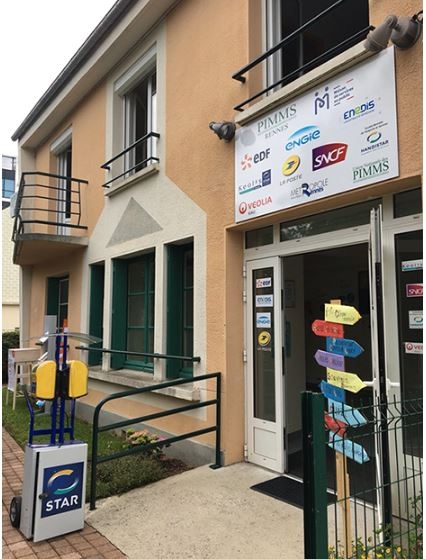 On 18 April 2018, the partnership agreement with the association PIMMS Rennes was signed for the sixth consecutive year. This partnership cements La Poste's corporate social responsibility policy by promoting access and assistance to vulnerable customers. The company wants to make it straightforward and easy for everyone to access its services, requiring resources and expertise which it finds from partners such as PIMMS. The operation is being financed from the equalisation fund approved annually by the CDPPT (Departmental Commissions on Local Postal Presence).
An initial agreement was signed in 2012 to ensure that the needs of vulnerable customers are met by post offices in three districts of Rennes on the day social security benefits are paid. Five branches were involved in 2017: Villejean, Le Gast, Crimée, Cleunay and Le Landrel. A second day of opening was also implemented in Villejean.
As every year, two main areas of activity stand out: 
Direct contact with staff or ATMs: 38% of requests during the initiative. Activity during which staff provide a warm, calm, attentive and friendly welcome

Initial gestures of welcome and support: 62% of requests, with help using ATMs, filling in forms, helping persons with reduced mobility, etc
For the first time in 2017: Post offices in Gast, Villejean and Cleunay specifically asked PIMMS to be present in their branches during the busy Christmas period (sending of parcels, etc.).