Published on February 6, 2023
Online shopping: European e-shoppers adapt to economic constraints and adopt new habits
Regular European e-shoppers remain convinced by e-commerce. This choice is motivated by the practical aspects of this mode of purchase, which is considered less stressful, and by a search for "good deals" in a context of economic arbitration for households.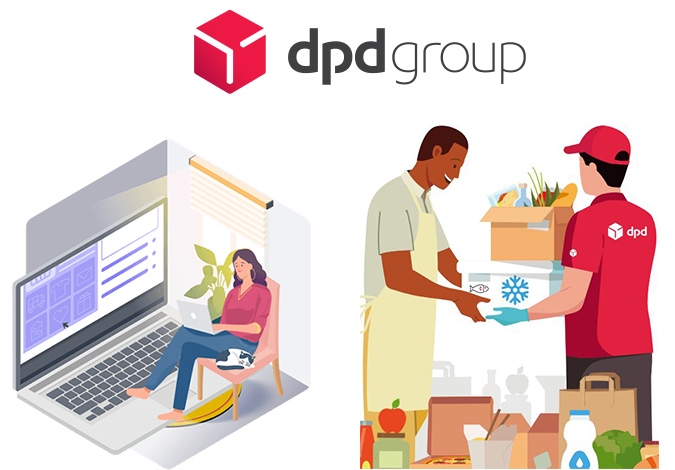 Among e-shoppers, 48% of European consumers use e-shopping on a regular basis. 63% consider that e-shopping allows them to save money.
After decades of steady growth, the health crisis of 2020 was a watershed moment for the entire industry: shoppers massively chose online shopping, driving growth that exceeded all expectations. Despite a natural adjustment after the end of confinements, consumer habits have undergone a radical change. Consumers can now freely combine online and traditional shopping to best suit their budget, tastes, preferences and societal beliefs.
While their impulse purchases have decreased, these buyers are buying a wider variety of products. While fashion remains the leading reason for purchasing, the year 2022 reflects new uses with the noticeable growth of fresh produce and groceries, essential everyday products. Healthcare, beauty and medicine also continue to grow, as do sales between individuals. Finally, delivery in a parcel shop is gaining points, especially in Northern and Eastern Europe, but home delivery remains the preferred option.
Regular e-shoppers in Europe are aged between 18 and 70, order at least one product category online every month and account for the largest share of online shopping activity with 87% of online purchases in Europe. These regular shoppers receive an average of 5.3 packages per month.
Of European consumers

use e-shopping on a regular basis

Of European e-shoppers

buy products on second-hand platforms
Key take-aways of 2022 e-shopper barometer
Groceries and fresh food and beverages continue to thrive : While impulse purchases have decreased, e-shoppers are buying from more categories on average. Fresh food and groceries have notably managed to transform the sudden success they experienced during the pandemic into lasting popularity driven primarily by convenience, while health products and especially medicine are on the rise.

Price consciousness is shaping consumer behavior : E-shoppers are proving to be more price-sensitive than in the past. However, despite this heightened pressure, e-shoppers remain convinced by the time- and money-saving benefits of e-shopping, and are increasingly motivated to use the Internet to find especially good deals.

E-shoppers have higher expectations than ever : Today's e-shoppers are therefore more demanding than ever before; they expect a smooth buying experience, swift and reliable delivery, the ability to track their parcels, and the liberty to decide when and where they will be delivered.

Predictability is key to customer satisfaction : Fewer e-shoppers consider their online purchase and delivery experiences to be as smooth as in the past, especially buyers of white goods and home appliances, but also of fresh food and beverages.

OOH solutions are gaining ground : While home remains the preferred delivery place, more and more regular e-shoppers are opting for the location that is most convenient to them, which often requires an out-of-home (OOH) solution such as parcel shops or parcel lockers.