Published on July 31, 2018
Montpellier mediterranee metropole commits with la poste to a prevention initiative during heatwaves
New services
Lifespiration
Occitanie
Following a pilot initiative carried out in Montpellier in 2017, La Poste and Montpellier Méditerranée Métropole have signed a partnership agreement to expand the "Proxi Vigie" initiative to 31 municipalities in the region. During periods of very hot weather, this monitoring procedure allows each town hall to ask postmen to carry out prevention measures to support the most vulnerable individuals.
Contributing to the independence of isolated, vulnerable and less mobile elderly people and strengthening prevention measures to support the most vulnerable citizens – that is the challenge of "Proxi Vigie", the prevention, monitoring and community alert service provided by the postal workers at the request of municipalities.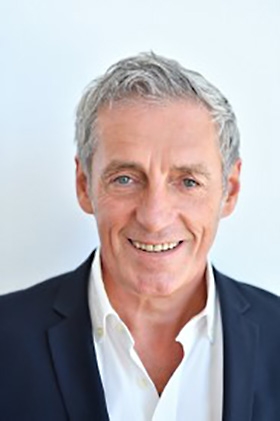 "During the last heatwave, the isolated elderly were the main victims. Due to the traditional role occupied by postal workers and the closeness and trust established with our users, the socially-responsible aspect of their role provides us with an additional tool in our prevention campaign. Through La Poste and postal workers, we are therefore creating an additional link to consolidate the social bond existing in our region. In Montpellier, of course, we are putting it into action. "
Proxi Vigie: a prevention, monitoring and community alert service
By visiting individuals identified in advance, postal workers from the Greater Montpellier Mail platform can become involved in preventive measures, in addition to the Heatwave Plan in force in each municipality of the Metropolis that has chosen to adhere to the agreement. In practice, in hot weather, the postman may be called upon to visit isolated or vulnerable elderly persons previously identified by each municipality. The postman makes sure they are at home, checks that they are well, provides advice and information on communal measures and, if necessary, contacts the emergency services. All of visits are recorded in a report to the Mayor who activated the initiative, who may in turn contact the person's family. The activation of visits may occur at any time from level 1 of the Heatwave Plan. In 2018, the plan was activated from 1 June to 15 September.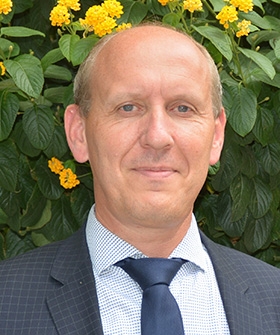 "La Poste listened to its customers and found that, whatever their age, independence is more than ever the main focus of their idea of ageing well.  Our solution is to support communities through a well-known character, popular with throughout the community. The postman is someone to trust, who will look after our elderly citizens on a daily basis. " 
Montpellier Méditerranée Métropole and La Poste: a partnership to promote solidarity, healthy living and healthy ageing
Protecting and reassuring the most vulnerable citizens through regular visits by the postman – Montpellier Méditerranée Métropole is the first metropolis in France to commit with La Poste to providing all municipalities in its area with an innovative mechanism for inter-municipal cooperation to strengthen prevention and information campaigns throughout the summer.
The challenge is to anticipate demographic and climatic changes and provide corresponding support.
Montpellier Méditerranée Métropole and the city of Montpellier are part of this dynamic with numerous projects involving digital inclusion, future health and the social innovation lab.
La Poste is also involved in this process on several levels, including the fight against the digital divide, tailored financial services, e-health solutions being developed via La Poste's digital hub and... new local services.
In the metropolitan area :
90,580 people aged 60+, i.e. 20% of the population.
54,250 people aged over 60, i.e. 19% of the population, including 20,410 people aged 75+.

8,980 +75 year olds, i.e. 44% of the age group, live at home alone.

The number of people aged 75+ by 2030 is estimated at over 30,640, representing a 50% increase in that age group.
The postman, as someone to be trusted, is becoming involved in new local services.
Facilitating exchanges, promoting regional development, contributing to the social bond – these roles, central to the identity of postal workers, are now among their new activities.
Faced with a reduction in the amount of mail being sent – an average of 6% less each year and an expected 50% decrease in volumes between 2008 and 2020 – La Poste is developing new services, promoting the values ​​and expertise of its postal workers, in line with La Poste's fundamental responsibilities.
The history of La Poste, its place in society and its socially-responsible role, put it in a position to become the country's "first human proximity company", according to Philippe Wahl, the Group's Chairman and Chief Executive Officer.
The postman has always been someone to trust, a favourite character among the French. The new services are therefore all related to the postman's proximity with his or her customers, whether individuals or professionals.