Published on July 4, 2018
Le Groupe La Poste opens its first city logistics centre in Bordeaux
Logistic
Lifespiration
Nouvelle Aquitaine
On 6 April, Philippe Wahl, CEO of Le Groupe La Poste, and Alain Juppé, Mayor of Bordeaux and President of Bordeaux Métropole, officially opened the Group's first city logistics centre. They also signed an agreement setting out the objectives of and the conditions for developing the city's future logistics plan.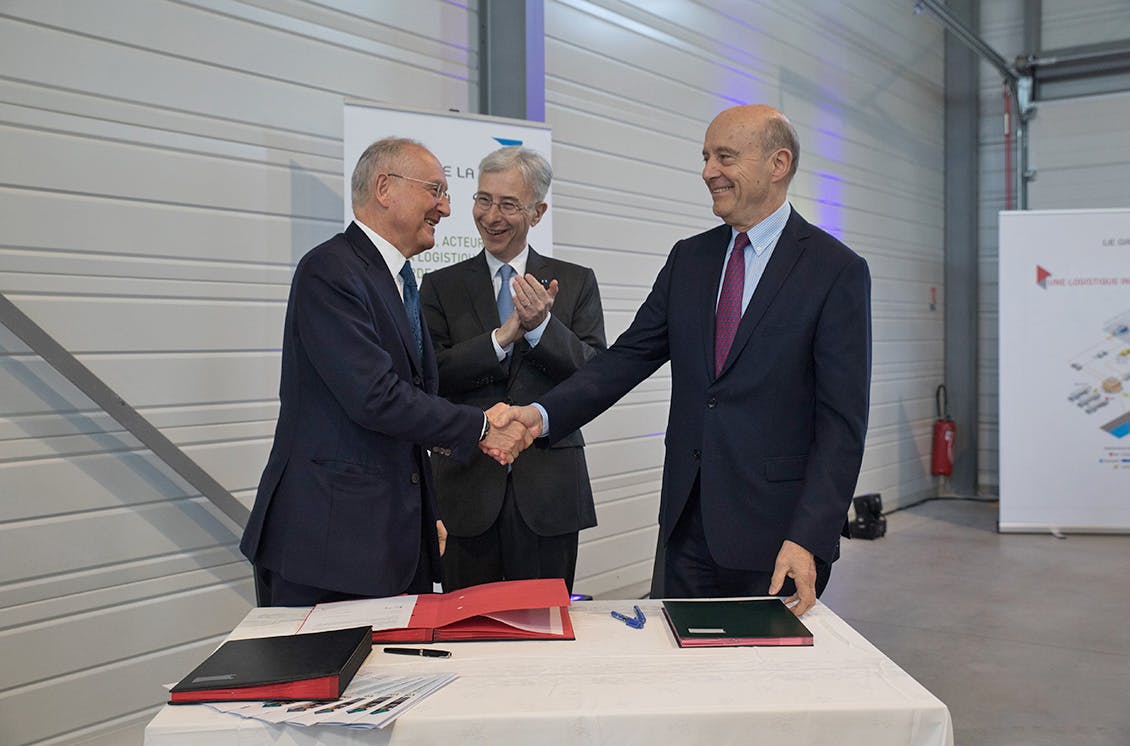 In his speech at the opening, Mr Juppé clearly outlined the issues to be addressed, saying: "I want to see fewer and fewer large lorries on the streets of Bordeaux, because they cause congestion and they emit harmful gases. It is absolutely essential that we develop other delivery methods, with smaller vehicles that have non-polluting engines. This city logistics centre is a first step in the right direction. The agreement that we are signing today with Le Groupe La Poste lays the foundations for a genuine metropolitan logistics plan, which reaches beyond the city of Bordeaux".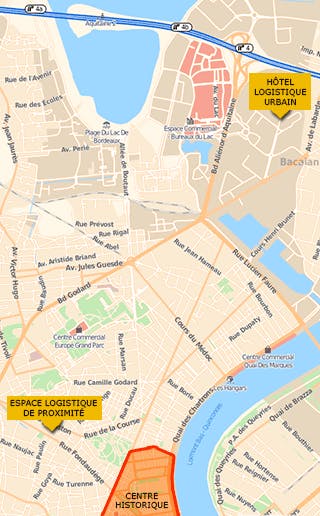 The boom in e-commerce is having a positive impact on the economy, but the traffic that comes with deliveries can also make urban centres inhospitable, through increased road congestion, pollution and environmental noise. Without proactive measures being taken, residents leave, businesses close, shop traffic dwindles and the heart of the city dies. Faced with this risk, large urban areas, which are the most exposed, have rolled out strategies to limit or even ban the use of cars in city centres. At the same time, they have offered their citizens new ways to travel, including public transport (electric buses and trams), public bicycle systems, pedestrian streets, and more. They have also worked together with Le Groupe La Poste, the leading player in city-centre delivery services, to study how logistics activities can be carried out in a way that protects the urban environment.
La Poste and Bordeaux: a long-standing partnership
Discussions with the city of Bordeaux around this issue began back in 2014, and they wasted no time in finding solutions to reduce traffic in the city centre. These include installing Pickup lockers in busy thoroughfares (so people can collect their parcels without going out of their way), creating on-foot delivery routes and opening local storage and sorting facilities (see the infographic at the end of this article, as well as the article on the experiment in Paris). La Poste even chose Bordeaux to launch one of the first local logistics sites: a facility set up in the city centre to alleviate traffic problems caused by work on Tram Line D and to make sure retailers and businesses can receive their deliveries and ship their parcels without delay (see article). Thanks to these local logistics spaces, parcels are centralised, sorted and distributed using processes that are much more environmentally friendly. We also see the same principle with the city logistics centre, albeit at an earlier stage in the logistics chain.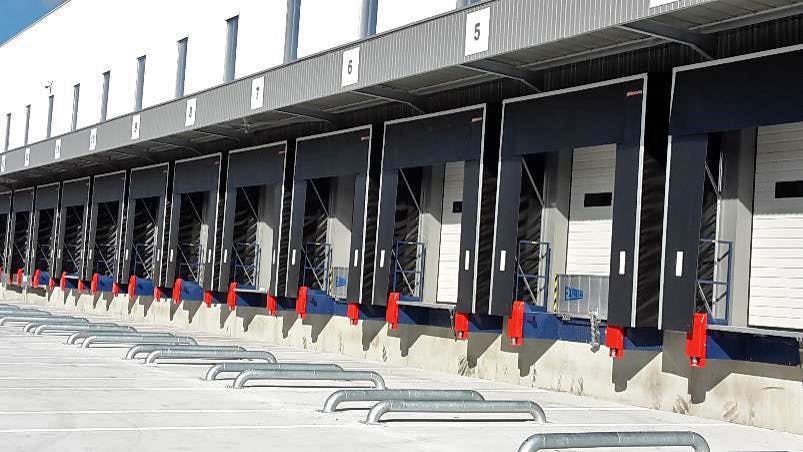 The Bordeaux city logistics centre, a building spanning 4,700 m2, is located on the outskirts of the city centre, close to major roads. Three of Le Groupe La Poste's entities (Colissimo, Chronopost and DPD France) share the site at different times of the day. Their heavy goods vehicles, which come from all over France and even from abroad, stop at the centre. They draw up alongside one of the hub's 17 loading bays, where their contents are unloaded, sorted and loaded onto a fleet of 72 vehicles (70% of which are electric), which handle their route into the city centre. Most of them deliver direct to the customers, while some drop off the parcels at the local logistics centre for neighbourhood distribution on foot or by cargo bike, and thus with zero carbon emissions.
A first that sets an example for the future
Consequently, the city logistics centre is the first link in a comprehensive system helping to reduce the impact of ever-increasing volumes of parcels on the urban environment. It is a solution for the future, as highlighted by Philippe Wahl as he concluded, "The issue of city logistics is crucial, both for major cities and for Le Groupe La Poste. In 2014, we began talks about the matter with Bordeaux city council. We later met with elected officials from other cities. This first city logistics centre is an example of a project that has been carried out to perfection, and we will be promoting it all over the country."