Published on July 29, 2021
Le Groupe La Poste 2021 first half results
Financial informations
France
The Group has launched its new strategic plan "La Poste 2030, committed for you" and presents results that mark the beginning of a recovery
Group performance
Revenue (1)

i.e. +16.3% and +14.5% at constant scope and exchange rates

Operating profit (2)

i.e. +€1,425 million excluding the effects of the initial recognition of CNP Assurances shares (3) and at constant scope and exchange rates

Net profit Group share

i.e. +€1,801 million excluding the effects of the initial recognition of CNP Assurances shares (3) and at constant scope and exchange
Free cash flow (4)

(vs -€659 million at end June 2020)

Net debt (4)

(vs €8.8 billion at end December 2020)

Net debt / equity ratio

(vs 48.2% at end December 2020)
Highlights of the first half-year 2021
A macroeconomic context still marked by the effects of the health crisis
The parcels and express businesses continue to see a strong acceleration in volumes (+25.4%) (5) compared to the first half of 2020, driven by the dynamic trend in e-commerce and building on robust logistics,

The mail business remains in deficit due to the slowdown in the economy and society's accelerated digitisation,

La Banque Postale, whose strategic equity alliance with CNP Assurances is a success, is experiencing dynamic commercial activity in an unfavourable context of low interest rates;
Strengthening of the Group's growth drivers and businesses that will drive future growth
In e-commerce, acquisition by Asendia (6) of 49.9% of eShopWorld, a facilitator of cross-border e-commerce, bringing its stake to 100%,

In the express business, increased stake in Speedy AD (69.8%), a leading player in Bulgaria and also present in Romania,

In insurance, signature by CNP Assurances (7) of an agreement with the Aviva Group for the acquisition of life insurance activities in Italy (51% of Aviva and 100% of Aviva Life and Aviva Italia Servizi),

In the digital business, strengthening of digital expertise, through the acquisition of Openvalue (80%), data and AI consulting, and Boxtal (96%), a comparator of online parcel delivery solutions;
The European Commission has authorized a financial compensation for La Banque Postale to pursue its banking accessibility public service mission from 2021 to 2026;
Creation of the Retail Customers and Digital Services (8) business unit from 1 July 2021 as part of the new strategic plan and integrating the power of digital technology with La Poste's retail outlet network, placing quality of service to customers at the heart of the Group's transformation;
After having adopted a purpose developed in consultation with its stakeholders in early 2021, La Poste has become an "entreprise à mission" (9) and thus reinforces its positioning as a positive impact company, serving society as a whole.
After meeting today under the chairmanship of Philippe Wahl, the Board of Directors of La Poste approved the Group's consolidated financial statements for the first half of 2021.
The first half of 2021 was marked by the launch of the new Strategic Plan « La Poste 2030, committed for you », with the aim of being a profitable growth company that succeeds in its transformation to a sustainable model.During the first half of 2021, La Poste strengthened the foundation of its activities, accelerated the development of its growth engines, while remaining fully committed to its four public service missions. In support of its strategic plan, La Poste has signed a new national employee agreement "La Poste, committed to employees", an indicator of a proactive social policy making it possible to support employees in their professional development by excluding any forced departure measures.During the first half of the year, La Poste adopted the status of a company with a mission, thus committing to contribute to the common good of society as a whole. The results presented today mark the beginning of a turnaround made possible by the continued commitment of employees.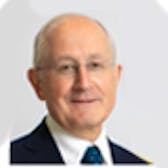 Philippe Wahl
Chairman and Chief Executive Officer of Groupe La Poste
(1): In the present press release, the term "Operating revenue" refers to all of the Group's operating revenue, including revenue from industrial and commercial activities and La Banque Postale's net banking income which itself comprises the net insurance income from CNP Assurances.
(2): After share of the net profit of the jointly controlled entities.
(3): As of 30 June 2020, the positive impact of the initial recognition of the CNP Assurances shares amounted to €3,007 million on the operating profit and €3,600 million on the net profit Group share.
(4): Definitions presented in the paragraph "Alternative performance measures" in the notes to the press release.
(5): Cumulative growth in parcels and express volumes
(6): Asendia, majority shareholder of eShopWorld (eSW) since 2017, is 60% held by Le Groupe La Poste and 40% held by La Poste Suisse.
(7): Subsidiary 62.84% owned by La Banque Postale
(8): The organisational changes in line with the new strategic plan "La Poste, committed for you" (i.e. the creation of the Retail Customer and Digital Services business unit and the incorporation of Asendia into the GeoPost business unit) came into effect on 1 July 2021.
(9): ie whose social and environmental objectives are aligned with its purpose and set out in its Articles of association. On 8 June 2021, the Extraordinary General Meeting of Le Groupe La Poste adopted the status of the company's mission statement.
Download the press release
pdf - 1.1MB