Published on July 19, 2018
La Poste supports the Maison Energie Habitat Climat in Aix-en-Provence
Ecological transitions
On Trend
The Maison Energie Habitat Climat in Aix has just signed a contract with La Poste in an effort to accelerate eco-renovations in the area. In the weeks ahead, the community's postmen and women will be visiting 2,500 homes to gather information on eco-renovation needs.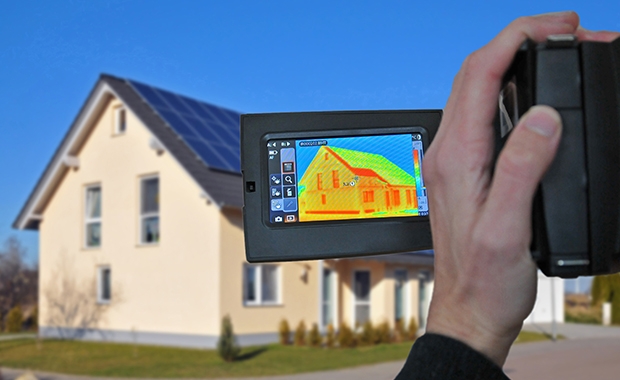 A service yet to become widespread among the public
The Maison Energie Habitat Climat in Aix offers private individuals a free service to design their project to improve the environmental quality of their home. Experts can suggest solutions for better insulation around windows and in the roof or for improving heating systems, for example. Working closely with local certified tradespeople, they guide householders to design a high-quality project at the best price. The Maison Energie Habitat Climat also offers guidance and information for the public on the subsidies available for this type of work. "The service we offer is still fairly unknown, but we can provide valuable help and reduce costs by drawing on all the national and regional financial aid schemes. In Aix, out of 400,000 inhabitants, we only have 1,000 contacts per year!" explained Olivier Giovannangeli, Manager of the Maison Energie Habitat Climat in Aix.
The French Housing Eco-Renovation Plan sets the annual number of homes to be renovated at 500,000 – a highly ambitious target that is still far from being achieved. In Aix, this means 3,600 homes should be being renovated each year.
Postmen and women : an invaluable resource for identifying homes
In order to meet the eco-renovation targets for existing buildings, the main driving force is to get the word out about the services of the Maisons Energie Habitat Climat. To that end, La Poste is offering local authorities a service : Action Habitat, which helps them scout for priority homes and raise awareness among householders about the issues surrounding eco-renovation via a document handed out by the postman or woman. "In Aix, we have chosen to carry out an initial test with 2,500 homes. So, in the next few weeks, after first being informed by post, the homes identified will get a visit from their postman or woman. The aim of this visit is to raise their awareness about eco-renovation and to offer to put them in touch with our departments to perform an energy audit of their home," Mr Giovannangeli added.
Le Groupe La Poste, whose managed assets include 12,000 buildings, has drawn on its experience to develop facilitation solutions to support local authorities in the implementation of energy efficiency policies regarding home renovations. It is leveraging its regional coverage and relying on its local network of 73,000 postmen and women, present all over France six days a week, to contribute to the regional initiative on home eco-renovation.