Published on December 4, 2018
La Poste supports local authorities in developing e-education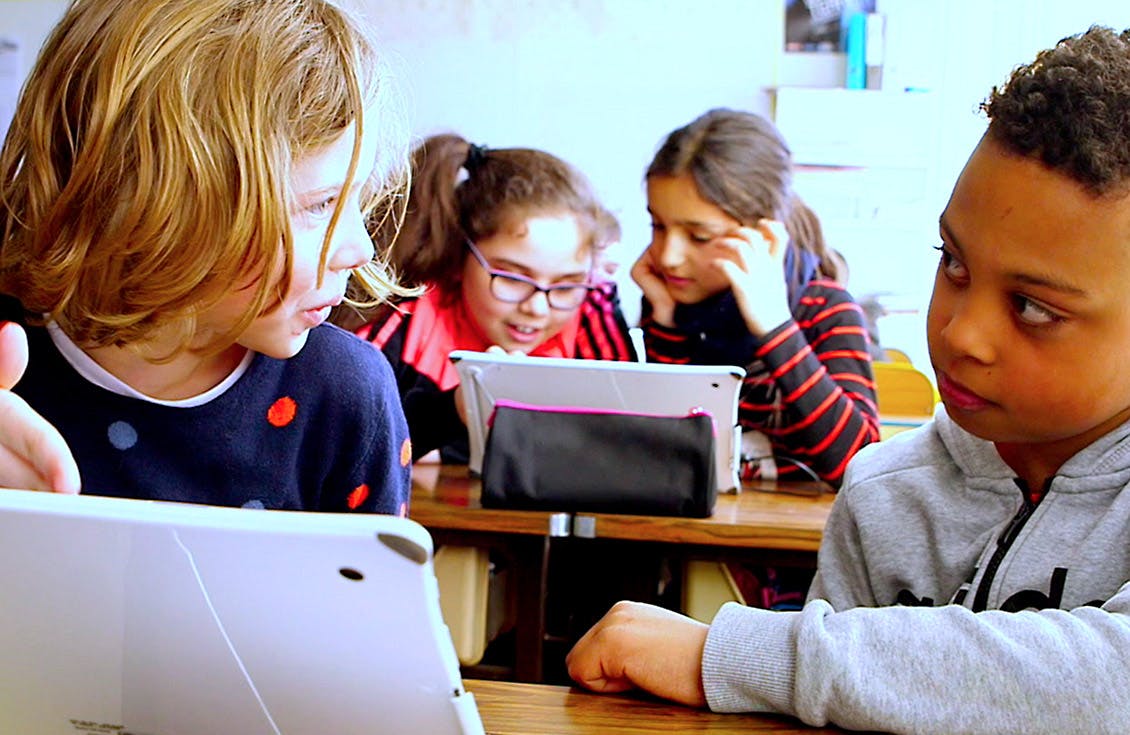 Following the launch of France's "digital plan for education" in 2015, a growing number of schools have been making tablets available to both students and teachers. La Poste is part of the movement: in 2017, it made the SQOOL solution available to local authorities.
Not so long ago, teachers would take their students to the "IT room" for a generally rudimentary overview of a word processing tool, a drawing software package or a basic programming environment. Students would sit in front of the computers in groups of three or four to carry out a series of exercises. A screen, a mouse, a keyboard, an ailing PC, sometimes a low-speed internet connection.... Prehistoric times.
Launched in 2015, the "digital plan for education" makes government aid available to local authorities that equip their schools with connected tablets to take them – at last – into the 21st century! This digital plan is light years away from the educational experiences of the past. Each student has his or her own impact- and splash-resistant tablet, with an attractive digital environment and WiFi connection, offering access to a wide variety of online content.
Tablets: for active learning
The teacher remains at the core of the approach. He/she has a computer from which they can "see" each tablet and oversee the activities of students, transferring content as required (educational scripting), and taking action from a distance (information, help), as part of an individual learning process... To prepare lessons, teachers have access to an online base of educational resources: manuals, exercises, media (audio, photo, video), applications, etc.
What are the benefits of digital tools? With digital tools, students learn in a different way. The approach is more varied, encouraging them to be more independent, more active and more creative. It is also more in phase with the digital environment that is already part of their lives, and that they will need to control rather than to endure, in the future.

Increasingly easy to use
From the standpoint of comfort, major progress has been made since the launch of the "digital plan for education". Today, the tablets are stored in a case that also serves as a charger and hotspot. The software provided by the platform publisher is used to manage the tablets and plan allocation, for easier sharing between classes. Last, no technical skills are necessary. The tablets are already set-up and ready for use. Students simply enter their user names and they're ready to go!
La Poste and SQOOL, an all-in-one service offering
This is the case of the SQOOL solution made available by La Poste to local authorities. A more precise description can be found here. The fact sheet setting out the "Mobile classroom" service, with prices, can be downloaded here. For schools that wish to adopt a different software solution, La Poste has set up partnerships with manufacturers (including HP and Lenovo) to offer a made-to-measure response that covers, in the same way as for SQOOL, installation, training and after-sales.