Published on September 4, 2018
La Poste presents La Fête de l'Humanité with a collectors' event
Partnership
Agenda
Île-de-France
La Fête de l'Humanité is coming to the Georges Valbon Country Park in La Courneuve (93) from 14 to 16 September. For three days, electric guitars will cover up the usual chirping of birds... La Poste will have a stand at the event and will be offering visitors a new "Pif the Dog" collectors' event range.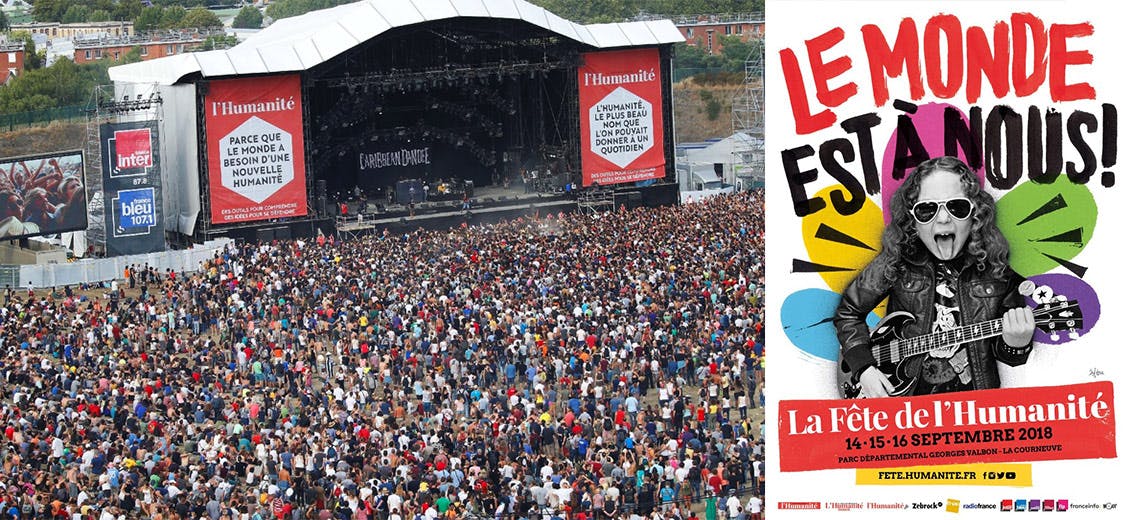 With over half a million annual visitors, La Fête de l'Humanité is one of the biggest festivals in France.
The unmatched entrance fee gives you access to a jam-packed programme of debates, encounters, films, shows, and...concerts, of course! Around 60 groups and singers will be performing at this year's Fête de l'Humanité, including NTM, Franz Ferdinand, Bigflo & Oli, Bernard Lavilliers, Julien Clerc and Grand Corps Malade - and these are just the headline acts!
Stamp souvenirs and photo booth
As in previous years, La Poste will be at the event with a stand in the Léo Ferré hall. Five stamp-collecting products will be available to buy: the "French Red Cross 2018" book of stamps and collectors' items "Simone Veil: an exceptional woman", "Remembering Heroes", "Thanks, Team" and the exclusive "Pif the Dog": four stamps depicting covers of French comic Pif Poche from the 60s and 70s. The ten silver €10 "Mickey & France" coins will also be on sale.
Two La Poste employees will man the stand and show interested visitors the Ardoiz (a digital tablet for seniors) as well as how they can pass their driving theory test with La Poste. A photo booth will be set up so visitors can take photos of themselves, print the photos out straight away and/or email and/or share them on social media. And of course, there will be a mailbox !