Published on October 25, 2018
La Poste, leading supporter of referees
Territorial development
Agenda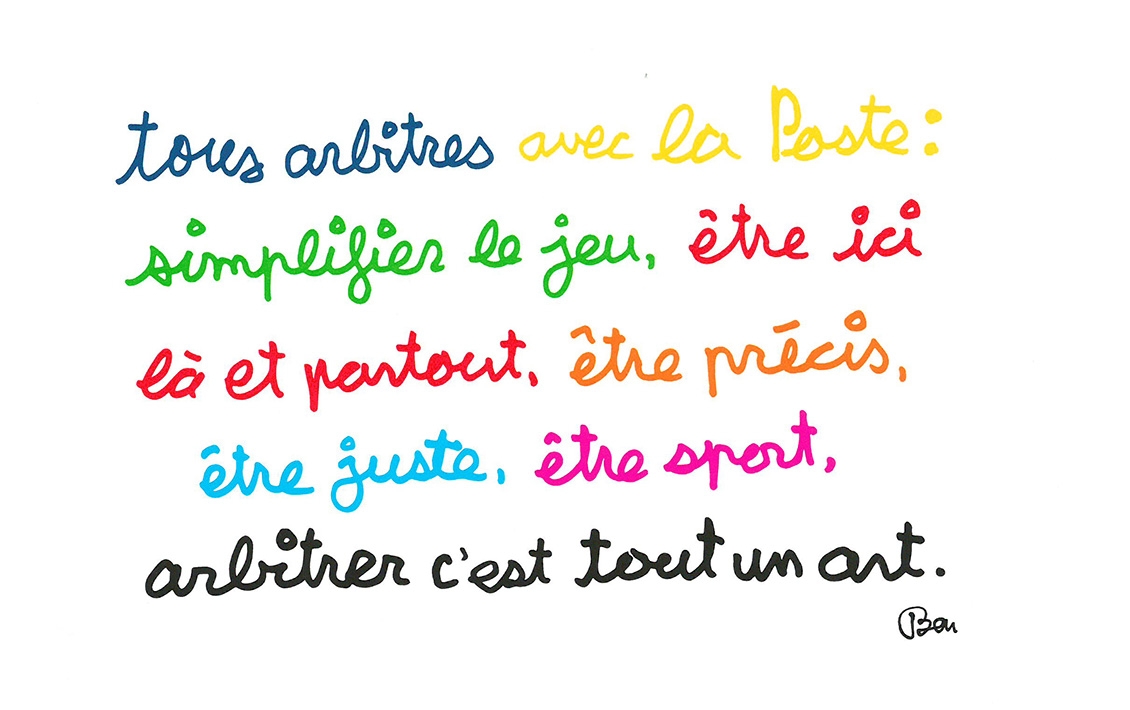 This year's refereeing days will take place from 17 to 31 October 2018. La Poste has been an active participant in the event since 2007 in partnership with the federations and professional leagues of the four most practised team sports in France. The objective is to change the public's view of refereeing and to stimulate careers.
Refereeing conveys the sport's values. Furthermore, it makes it possible. By guaranteeing respect of the rules, equally, for all players. By doing their job discreetly, humbly, honestly and impartially. La Poste identifies with this key figure of sport. It champions this important role and encourages young people to take it up.
The four team sports involved in the refereeing days are football (24,651 official referees in France), rugby (2,922 referees), handball (32,000 referees) and basketball (8,204 referees).
The sponsors of the 2018 edition: Laure Boulleau (former professional footballer, now a consultant for Canal+), Frédéric Michalak (former international rugby player), Siraba Dembélé (handball player, captain of the world championship winning France team in 2017), Sami Ameziane (humourist, former international basketball player).
This year's theme is 'the future of refereeing': La Poste supports the use of video assistance, which makes the practice of refereeing fairer without affecting the fundamentals, and encourages the development of women's refereeing as it does in sectors of the future where women do not have enough of a presence, such as digital for example.
A survey conducted for La Poste by the agency Kantar TNS shows that these two developments have the support of a large majority in France.
Actions devoted to honouring the role of the referee will be organised throughout the week at all men's and women's professional matches.