Published on March 1, 2022
La Banque Postale continues its transformation by becoming a mission-led company
Banking and insurance
France
Following the announcement of its company purpose in June 2021, La Banque Postale enters a new phase of its transformation by becoming a mission-led company. This decision was endorsed during the bank's General Shareholders' Meeting held on February 23, 2022. It confirms La Banque Postale's commitment to ensure a "just transition" by including social and environmental targets at the heart of its governance.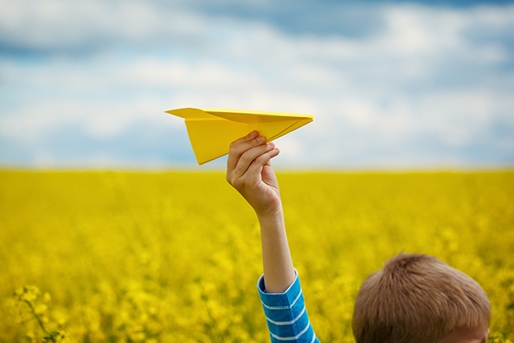 This approach is in line with La Poste Group's commitment, as it also became a missionled company last June. Becoming a mission-led company has been made possible thanks to the French PACTE law since May 2019. For a company, this entails setting out the contribution it is willing to make to society, in addition to its economic contribution.
It allows a company to include its company purpose in its statutes, coupled with the environmental, social and governance objectives which it is committed to pursuing as part of its activity. This act formally binds executives and shareholders to allocate the necessary resources (financial, human, logistical) to carry on this mission. Its implementation is monitored by a dedicated steering committee, in charge of ensuring that actions introduced by the company are in line with this mission. Moreover, the achievement of these objectives is audited by an independent third party.
In June 2021, during the Citizens' Economy Dialogue, La Banque Postale revealed its company purpose to all its stakeholders with a view to becoming a mission-led company.
La Banque Postale group's company purpose
Because it was created with the purpose of serving the public, La Banque Postale believes there can be no long-lasting value creation without redistribution, no economic growth without local prosperity and no sustainable development without respect for planet boundaries. By offering quality and accessible services, our purpose is to enable everyone to fulfil their potential and to contribute, through their investment, savings, insurance and consumption choices, to building a society that is more attentive to the planet and all who live on it. As a committed banker and insurer, it is our desire to work towards this just transition alongside our customers and employees.
La Banque Postale wants to make community engagement a key driver of its performance. It has therefore made a long-term commitment to achieve this goal by adopting the status of mission-led company. This new governance model, in support of a just transition, binds us to this commitment. Our aim is to transform our model as a European bancassurer through impact finance, thereby contributing to the overall advancement of the highest international standards in this field.
During the Extraordinary General Meeting held on February 23, 2022, La Banque Postale ratified its new status as a mission-led company and set up a dedicated steering committee which will reinforce its current governance.
By becoming a mission-led company, La Banque Postale has chosen to include clear and structuring social and environmental objectives in its statutes (see Appendix 1 of the press release), which apply to the foundation of its banking model, and to which strict and ambitious performance indicators will be assigned.