Published on July 20, 2018
Interview with Pierre Creuzet, Director of the Centre-Ville en Mouvement association
Logistic
People
Centre-Val de Loire
The 12th Centre-Ville en Mouvement conference is being held on 29 and 30 June in Orléans. This is an opportunity to catch up with Pierre Creuzet, the association's founding director, about the city centre regeneration project.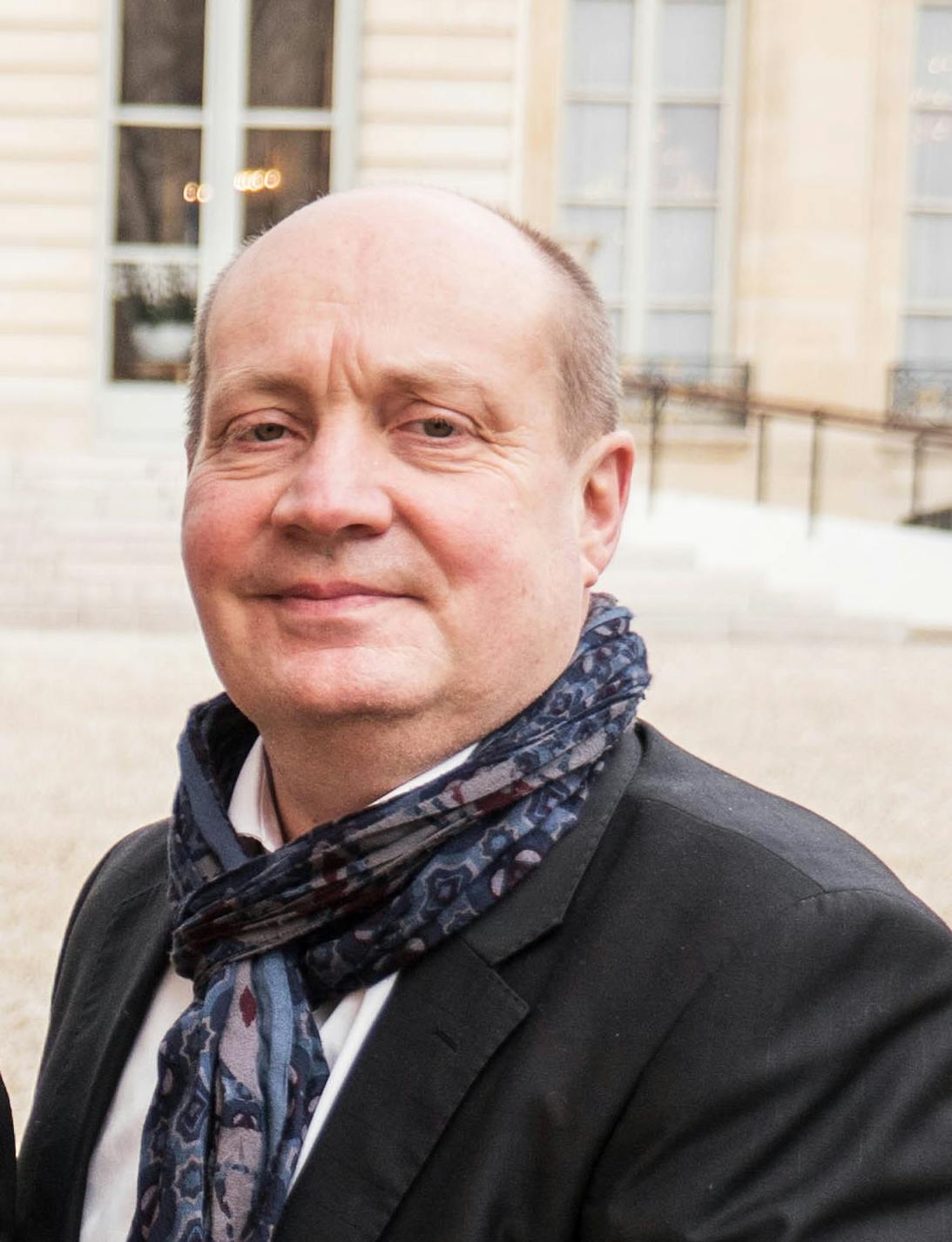 Postéo : Can you tell us about Centre-Ville en Mouvement? What are the associations' priorities and its plan?
Pierre Creuzet : Centre-Ville en Mouvement was established 15 years ago. I am the founding director of the association. Our objective is to work across all sectors in relation to the future of city centres. Why? Because city centres are undergoing a process of regeneration. They are being completely redeveloped, just like La Poste. This is due to developments in trade (among large out-of-town retailers and local city-centre shops, which should not be opposed), and to digital development, particularly in relation to shopping, or new issues surrounding mobility for example. We recently published a survey with CSA on city centres and shopping, which highlights the considerable importance that French people place on city centres. For example, 74% of young people choose to do their shopping in the city centre and 63% of online shoppers stated that they no longer visit out-of-town retailers as they prefer local shops for human interaction. It is therefore extremely important that we devise innovative solutions that will benefit city centres and local shops. Incidentally, whilst our first conference was attended by nearly 400 people, there were over 1,100 attendees in Rennes last year. At Centre-Ville en Mouvement, we have made the decision to work across all sectors. The association consists of representative bodies of city centre stakeholders: legislators, mayors, chief executives, retail associations, senior state employees, researchers, etc. This means that we are able to combine all of this expertise in support of collective intelligence.
Postéo : How does this work in practice? How do you support and get involved with members?
P.C. : To begin with, we have set up three national observatories which inform our discussions and debates, at our annual conference, for example. These observatories address the following topics:
Quality of life and the environment, with items related to the integration of water in urban planning or night life, the balance between entertainment and respecting the lives of residents, for example.

Trade and the craft industry, with the key issue of land management, particularly in cities. We discuss solutions to encourage businesses to choose a city centre location, creating a diverse range of retail options.

Energy and mobility, which includes issues surrounding last mile delivery, energy-efficient vehicles, or parking, for example. La Poste also participates in this observatory.
Although trade and the craft industry remain priorities for the association, we must also take a broader view and consider the ways in which we inhabit or travel to cities. In addition to these observatories, our members discuss issues on a dedicated platform where they can also share ideas, plans or documents. With over 400 visits per day, this platform can be deemed a success. We also organise a monthly regional visit to present new store concepts, based on a benchmark that we wish to deploy worldwide. We also pay regular visits to city centres, which we "dissect". These visits fuel discussions regarding the management of city centres and help us to identify ideas to be implemented. Our ultimate objective is to always promote the sharing of experiences.
Postéo : This is also the purpose behind the conference that begins today in Orléans. Can you tell us what the 12th conference will involve?
P.C. : It's all in the title: "Place à la métamorphose" [Space for transformation]! With the multiple meanings of the word "space" in relation to a city, we want to support elected officials with the transformation of their city centres. This conference started with a city centre "dating" event, at which elected officials could meet national representatives from various retail chains. By expressing their needs, such as brands that appeal to young people, they were therefore able to establish useful contacts. Today, we are opening the "Centre-Ville Expo", a trade show based on innovation, with numerous exhibitors, including La Poste. The two-day conference will include several debates: on regional balance and the definition of the best level to work on developing trade, land management, new business models and patterns, a debate involving an expert from La Poste: youth at the heart of connected city centres, as well as debates on culture, water and mobility in city centres.
Postéo : Why did you choose Orléans this year?
P.C. : For practical reasons, due to political representation! The main reason we chose Orléans is that the city has successfully revitalised its city centre in recent years, thanks to innovative structural projects. For example, the pedestrianisation of the city centre, the opening of the city to the Loire, the night life, the improvement of access to certain districts, and the issue of mobility, thanks to the tram system.
Postéo : Le Groupe La Poste is a long-standing partner of the association. How does the group contribute to your discussions and actions? What is the purpose of this partnership?
P.C. : To begin with, Le Groupe La Poste is one of the founding members of the association. In practical terms, the group participates in the observatories and plays a proactive role within the association, which we view as a laboratory for new ideas. The major advantage of Le Groupe La Poste is its strong presence in city centres. It is therefore an essential stakeholder for an association such as ours, which aims to work towards city centre regeneration. By involving all stakeholders affected by this issue, we want to offer viable and relevant solutions. In this respect, Le Groupe La Poste is a natural partner for our association.