Published on June 16, 2020
How La Poste calculates its carbon footprint
An effective carbon-neutral policy starts with measuring emissions with regular external assessments, certification, and so on. Here is a closer look at the Group's approach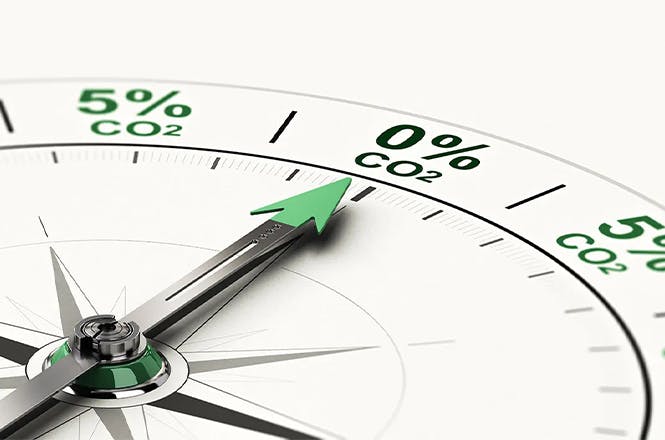 Three points to remember:
La Poste measures 100% of its business-related emissions.

The Group's CSR policy is evaluated by external agencies and experts.  

La Poste's CO2 emission reduction path has been approved by Science Based Targets.
The Group measures 100% of these emissions across all of its business activities, corresponding to its consolidated annual sales (of 24.7 billion).  This work is carried out via a reporting system to the business units and subsidiaries (for 94%) and by extrapolation of turnover for subsidiaries that are not subject to reporting by the business units (6%).  This measurement system is certified by an independent third-party body (KPMG).
A requirement for transparency
La Poste thus acts with complete transparency.  Its carbon policy is evaluated by the CDP (formerly the Carbon Disclosure Project), which awarded the Group an A- rating in 2019 for its commitment to a truly sustainable economy.  In addition, the CSR policy as a whole is evaluated by several social and environmental rating firms such as Vigeo Eiris, ISS-oekom, Sustainalytics and an agency specialising in supply chain management (Ecovadis).
75/100 is the highest rating ever awarded, all business sectors and all countries combined, by Vigeo Eiris.
A plan approved by the SBT
La Poste's CO2 emission reduction plan was approved by Science Based Targets (SBTi) in 2019.  A joint initiative of the CDP, the United Nations Global Compact, the World Resources Institute (WRI) and the WWF, the SBTi helps companies to define CO2 emission reduction targets based on scientific data.  This support enables companies to be part of the momentum of the Paris agreement to limit the rise in temperature to 2°C.
As of 28 May 2019, 879 companies worldwide were involved in the SBT approach.  La Poste is one of the 63 French companies and 377 companies worldwide recognised by the 4 international NGOs for their action to combat climate change.