Published on June 16, 2020
Fostering our customers' energy and ecological transition
Drawing on its experience in reducing its own emissions, the Group contributes to a more general sustainable momentum by supporting the energy and ecological transition of all its customers. This is important because 44% of French people consider themselves poorly aware of possible energy savings.
Three points to remember:
With a real estate portfolio of 7 million square metres, Le Groupe La Poste has acquired a wealth of expertise in eco-efficiency.

The Group relies on the local ties of its 70,000 mail carriers to provide services and advice to all its customers.

The acquisition of Economie d'Energie Group makes Le Groupe La Poste a leader in energy efficiency in Europe.
The Group has designed a whole range of solutions to support the entire ecosystem in the ecological transition, citizens, local authorities and businesses.
Renovating homes is one of the key areas for reducing energy consumption and GHG emissions.  As well as the control of energy consumption in service-sector buildings and sustainable mobility.
Facilitating the implementation of housing renovation projects
With the Action Habitat solution, the Group offers local authorities the opportunity to leverage its network of 70,000 mail carriers for the benefit of their public environmental policy.  The aim is to use the mail carriers' local ties to make households aware of the challenges and benefits of energy renovation and encourage them to undertake work on their homes.  This is an opportunity to offer comprehensive support, including taking care of the administrative procedures for obtaining financial assistance and advancing the amount of aid obtained.
The acquisition of EDE (Société Economie d'Energie) in 2019 should enable us to go even further by leveraging its digital platforms, which simplify the customer journey.  Its solutions facilitate the administrative and financial engineering of projects, in particular by harnessing the energy savings certificate system.  They put private individuals in contact with building professionals (200,000 projects supported in 2019).
Financing the energy transition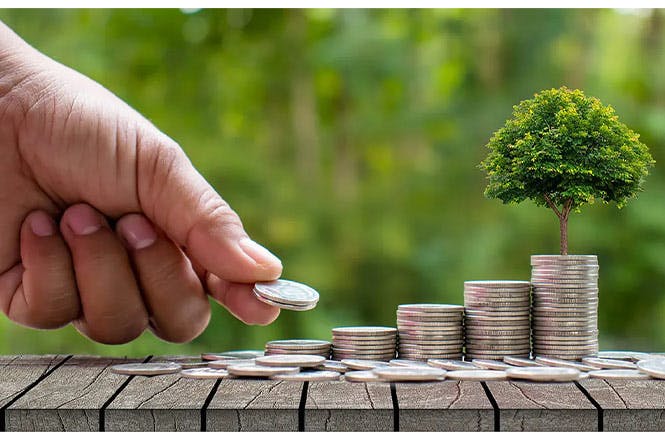 To carry out the necessary work, La Banque Postale has launched a green range of loans to individual customers.  It includes a new zero-interest eco-loan for the most modest households, a "green works" loan, and "green" loans for the purchase of electric or hybrid vehicles.
La Banque Postale is the leading financer of local authorities and also offers specific green loans for local authorities.  Reaching a total of €300 million in 2019, they make it possible to finance energy transition projects such as: new construction, renovation of public buildings, rehabilitation work on social housing stock and clean transport. La Banque Postale supports "renewable energy" projects and assets in France and Europe.  It has already made 1.3 gigawatts of renewable energy possible.  Since November 2014, its subsidiary Lendopolis has collected €60 million for the benefit of alternative energy production project owners.
La Banque Postale has also successfully issued its first €750 million "green" bond.  La Banque Postale Asset Management (LBPAM) has also committed to the 100% socially responsible investment objective for crowdfunding through KissKissBankBank. Lendopolis and Goodeed are also used to support solar or wind energy project.
Helping companies to reduce their energy consumption
Through its subsidiary Poste Immo, the Group has also joined forces with Caisse des Dépôts and Egis, a design and engineering office, a subsidiary of Caisse des Dépôts Group, to create a joint venture to assist with the energy transition of commercial buildings:  Sobre Energie. It offers companies, local authorities and all building owners a range of services from consulting to the implementation of solutions for smart energy use in buildings.
Promoting sustainable mobility with electric bikes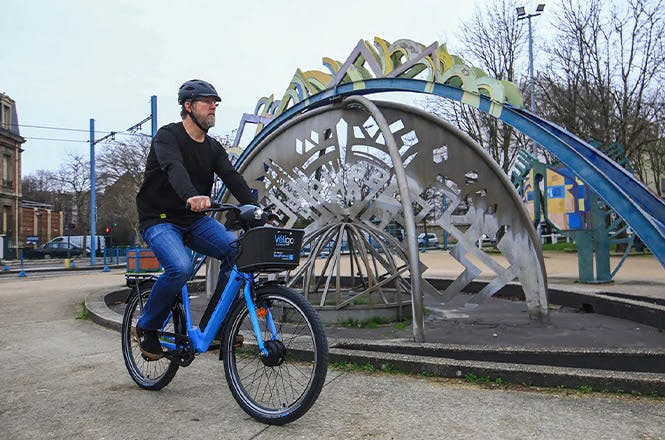 Modes of transport also play a key role in the ecological transition which is why  La Poste is also developing soft mobility solutions, such as Veligo Location, a service provided by Ile de France Mobilités for which La Poste is the operator.  With this service, residents of Ile-de-France can rent electric bikes for a long period (six months or more). An application supplements the scheme to promote better mobility practices and provide advice on routes and bike maintenance.
Encouraging responsible recycling for businesses and local authorities
Recycling plays a key role in carbon neutrality.  It limits unnecessary production and reduces some of the transport of goods linked to carbon production.  La Poste teamed up with Suez to set up the Recygo service.  The Recygo service provides companies with solutions for collecting and sorting office waste,  of which only 20% is currently recycled.  Recygo enables them to be collected, sorted, recovered and transported without any emissions being generated.  Recygo enabled 117,780 tonnes of waste to be processed in 2019.
Contributing to air quality in cities

Air pollution constitutes an environmental emergency.  By combining its extensive postal network with sensor-based solutions and environmental quality monitoring, Le Groupe La Poste contributes to a better quality of life in cities.  Following on from Lisbon, Madrid and Paris, Géopost has now extended the measurement of air quality to 20 European cities via its delivery network or facilities.  Geoptis, which specialises in local authority heritage and road audits, also offers a range of services relating to air quality.  Lastly, Atmotrack provides air quality and noise level data to local municipalities.