Published on July 20, 2018
'Exploring the future' : the pledge from The Camp, the new campus in the Aix-Marseille-Provence Metropolitan Area
The Camp, the international campus dedicated to emerging technologies and new uses, opened its doors at the end of September in Aix-en-Provence. Le Groupe La Poste, involved in this project since July 2016, is one of its founding partners.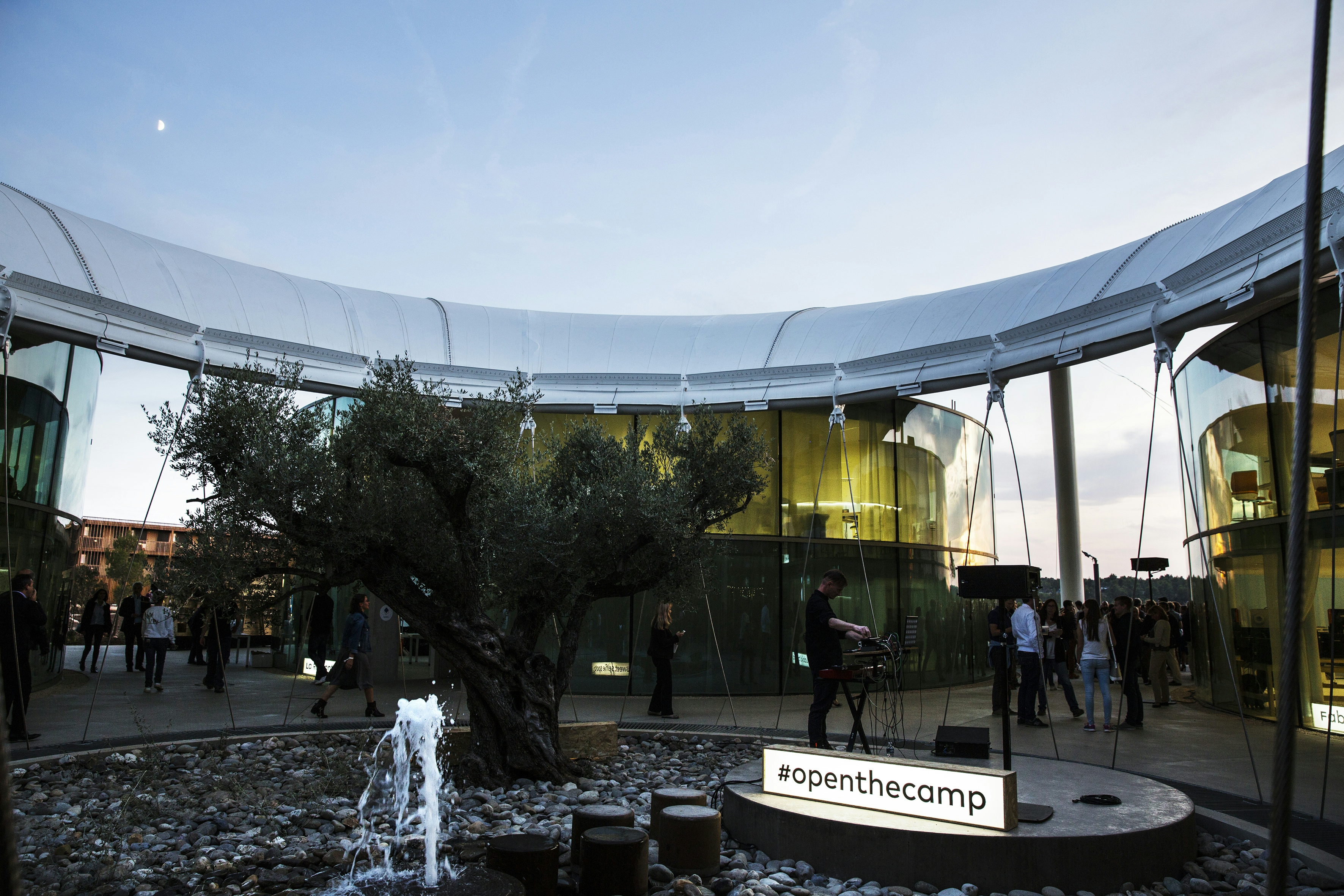 "The Camp is a unique space," explains Jean-Paul Bailly, its Chairman and Honorary Chairman of Le Groupe La Poste. Set in the Arbois hillside, near Aix-en-Provence, the campus inspired by American universities and other think tanks was inaugurated on 28 September. It combines a fab lab, a lecture theatre, a start-up incubator, halls of residence for young talent, work spaces, 150 bedrooms and two restaurants.
Around 60 researchers from a wide variety of backgrounds meet there every day to invent the future.
They are professionals from major partner companies, entrepreneurs in incubation programmes, innovation groups, executives, creative people, researchers and students, to name but a few.
It is the first campus in Europe dedicated to emerging technologies and new uses. "A 'true base camp for exploring the future', according to its founder, Frédéric Chevalier, who wanted, in an optimistic effort, to bring together all the public and private players, experts, entrepreneurs and students to create a space for thought and discussion on how to build this better world. It really is a humanist project," Jean-Paul Bailly recalls.
An architectural and environmental triumph
At the heart of the Aix scrubland, bordering a vast pine forest, the futuristic building was designed by architect Corinne Vezzoni. With a built area of 10,000 m2, The Camp is a complex capable of hosting around 500 people by day and 170 by night.  Environmental concerns have been extensively incorporated, with such technological feats as rainwater harvesting in the skylights, thermal insulation of the curved glass and energy independence of each building.
This environmental aspect fits in perfectly with certain postal activities like energy transition, which is one of the Group's strategic areas of focus. In this respect, The Camp looks like the ideal laboratory for experimenting with new ideas. To be continued!