Published on July 31, 2018
Enghien-les-Bains: opening of a Nomade space
New services
Services
Île-de-France
A Nomadic space opened its doors in March above the post office in Enghien-les-Bains (Val-d'Oise).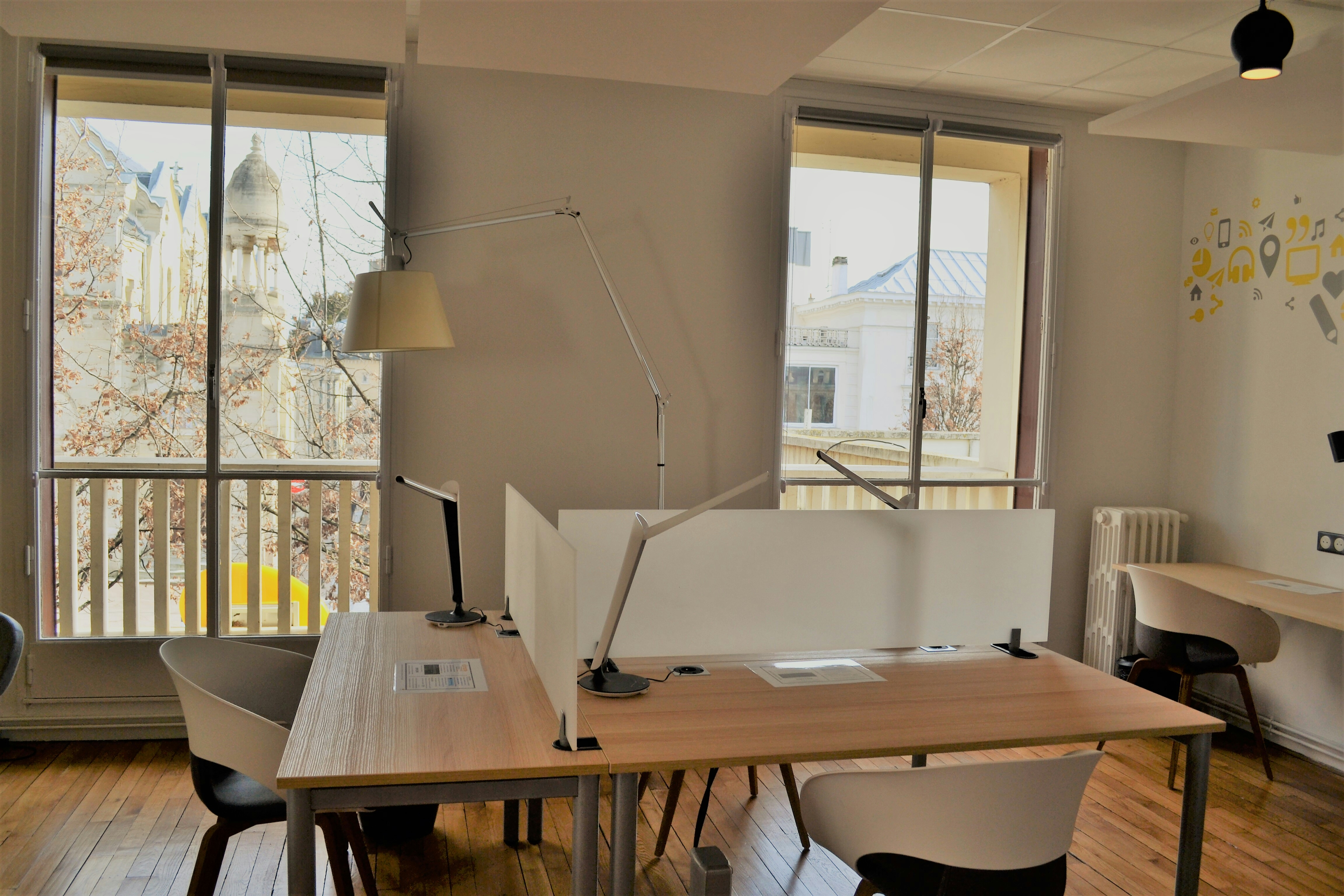 In March, a Nomad space opened in Enghien-les-Bains. The space has individual workstations for rent, as well as bubbles for two or four people. "Co-worker" customers can access it freely after being assigned a code when they book via the dedicated website: nomade.laposte.fr. At the time of booking, an SMS is sent to the customer to download the application enabling them to open the door in the booking slot.
"One month after its opening, besides the occasional customers, two regular customers have already adopted these premises," reports Hervé Bardoux, manager of the commercial space at the post office in Enghien-les-Bains, located on the building's ground floor. "The first booked it for a month, the other for one day a week." A good start, which is now just needs to be confirmed. "The municipality of Enghien-les-Bains is favourable to the digital economy," continues Hervé Bardoux. "And the opening of this Nomad space above the post office was recently the subject of an article in the local newspaper."
La Poste's Nomad solution covers the wide-ranging needs of mobility professionals. Its users are offered a turnkey service, including office furniture, TV screen, printer, coffee machine, locker with key and secure broadband Wi-Fi connection. For La Poste and La Banque Postale, they are also a source of synergy with professional customers whose services are available at the post office.
Nomad workspaces are most often former mail delivery platforms, vacant advisors' offices or former employee housing located near post offices. By reusing its available spaces, La Poste is revitalising urban neighbourhoods and thereby providing further proof of its commitment to promoting economic vitality in rural areas.
The Enghien-les-Bains Nomad space is part of an ambitious programme that aims to open 20 nomad sites in the region by 2020. The Greater Paris region accounts for 38% of national co-working spaces. But 56% of those workspaces are located in inner-city Paris – a disparity that the Greater Paris region wants to reduce. La Poste is a major regional player and will contribute by continuing to create workspaces in the outer suburbs around Paris.