Published on July 18, 2018
Employees on the lookout in Tourcoing
New services
Lifespiration
Hauts-de-France
The agreement to introduce Proxi Vigie Urbaine, a new La Poste service, was signed in September. The city of Tourcoing has asked mail carriers to use their Factéos and the Vitaville application to photograph anything that reduces quality of life: unauthorised dumps, holes in the road, etc. Since September, no fewer than 350 helpful alerts have been made to the city's technical services.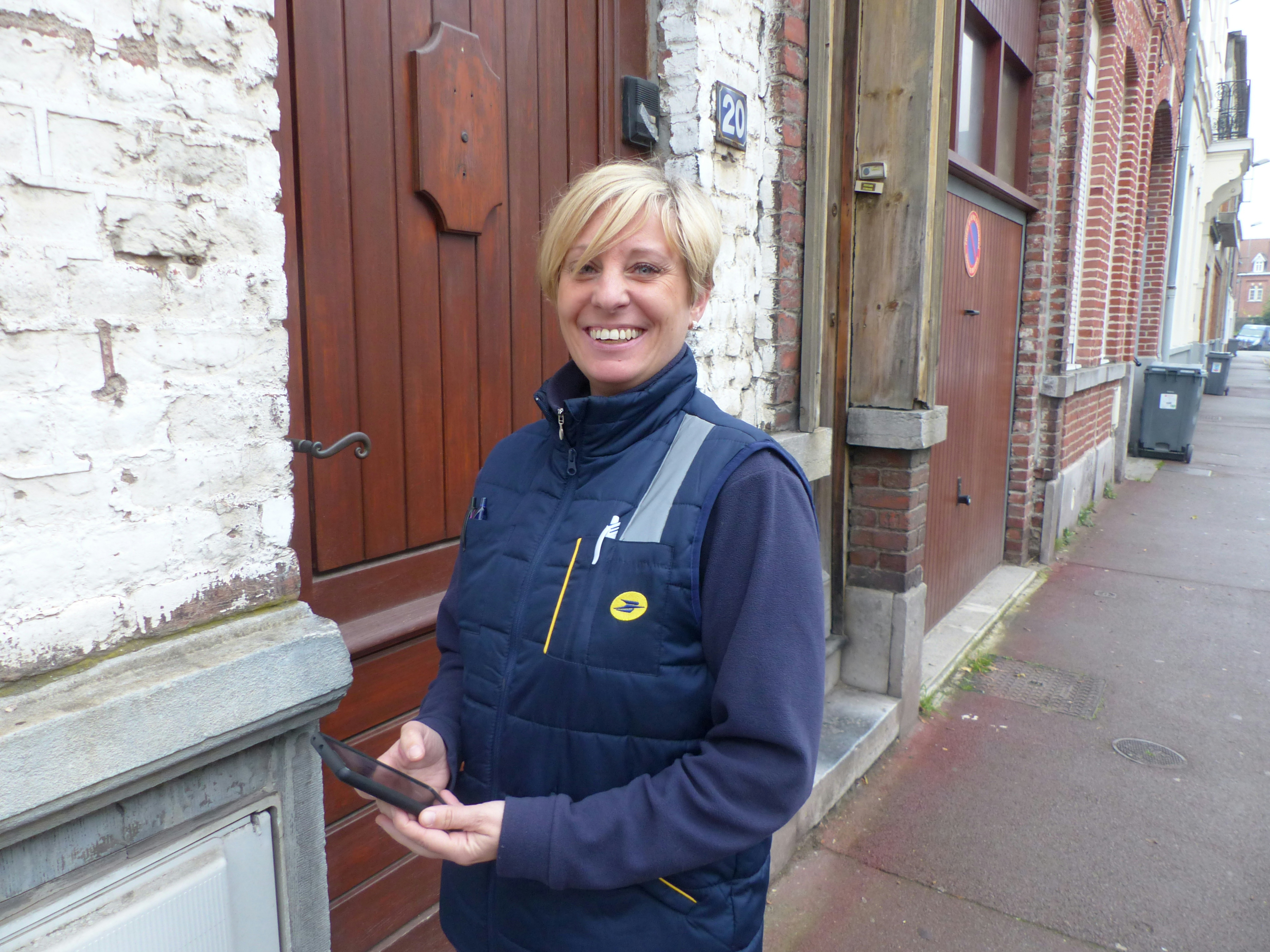 "We work in synergy with representatives from the city hall, with whom we meet twice per month. This lets us keep making our alerts more helpful. Moreover, every week the city hall sends us a list of alerts made by our mail carriers, and, in particular, what was done in response. So, it's clear that the action we're taking is very helpful", explains Hocine Chouita, Sales Activities Coordinator for the Tourcoing Mail Delivery Centre.
And what do the mail carriers think? Florence Jouen, postwoman in the Ma Campagne neighbourhood, was immediately on board with the initiative: "I feel very motivated to take photos, because I can help improve quality of life, and I find that very fulfilling. Occasionally I've had to explain to customers why I'm taking a photo; they thought it was a good idea and told me to keep it up. That's very encouraging! The city hall sends us the results of the photos we take. I quite often notice how things have gotten better in the field a day or two after my alert. It's kind of an action/reaction effect!
To gain even more efficiency, the direction of the PDC Tourcoing imagined an accompaniment for factors having difficulties to use the application Vitaville and a visit of the town hall to exchange.