Published on June 29, 2021
DPD France has inaugurated the largest sorting hub in its network in the Paris region in order to support its growth
Mail and parcels
Agenda
France
DPD France, a specialist in the delivery of parcels weighing less than 30 kg, is opening a new 22,000m2 facility in Le Coudray-Montceaux (91), France. Replacing the old site located a just few metres away, this new sorting hub will be the largest and most modern operated by DPDgroup's French subsidiary and will be able to process up to 20,000 parcels an hour.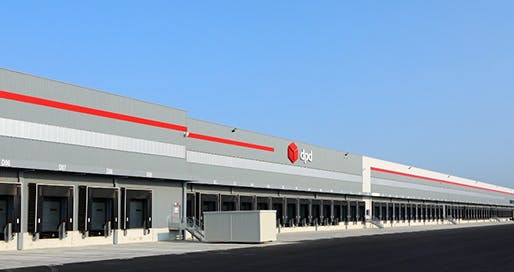 With this in mind, DPD France had already announced a recruitment plan in June, with several permanent positions available. The acquisition of this new building will support the company's growth by meeting its development challenges.
A high-tech sorting hub
The hub is equipped with new state-of-the-art technology to facilitate the work of the depots. For example, it uses autonomous robots that optimise the processing of non-transportable* items, in order to reduce the arduous tasks for operators. The facility also includes a sorting system for small parcels to ensure they are processed smoothly. In addition, DPD France is also acquiring a new warehouse control system (WCS) and a high-performance cross-belt system to optimise parcel sorting. Finally, the sorting hub is equipped with a video tracking system that ensures parcel traceability.
Social responsibility at the heart of our commitments
DPD France is aware of the challenges of sustainable development and, with the opening of its new site, is pursuing its pro-active environmental policy. Indeed, this sorting hub integrates environmentally friendly solutions such as a low-energy cross belt sorting chain, the deployment of electric tricycles that teams can use to move around the site, the installation of beehives (as on most sites) to contribute to the protection of bees and biodiversity and the implementation of a rainwater-recovery system for washing swap bodies. The site will soon be equipped with DPD France traction lines running on natural gas to reduce its environmental footprint.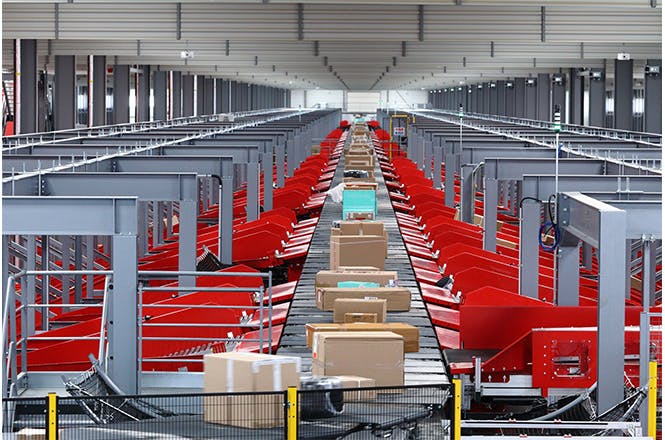 Located in a strategic geographical area, this innovative building will significantly improve delivery times for domestic and European parcels. Thanks to an ultra-modern space, the 120 employees currently on site will be able to comfortably manage the ever-increasing flow of parcels and respond to increased parcel traffic due to the growth of e-commerce and during particularly intense periods such as sales, Black Friday, the "French days", Christmas or various promotional campaigns.
"We are really proud to be opening this new sorting hub, which will contribute to achieving our transformation and development plan. Located in the Paris region, this site is a key link in our network and will improve the quality of parcel processing in order to satisfy our customers, in line with our objectives. Beyond the technical aspects, it will contribute substantially to supporting our growth, the efficiency of our network and the high quality of service we wish to offer our customers."
Samuel Gangnant
General Manager - IS, Development and Customer Relations Department of DPD France
Reliability, speed, time saving
All the equipment in the new site will optimise parcel sorting to help improve the management of parcel processing in depots as well as transport plans, in order to guarantee the smooth flow of parcels within the network.
 In addition, the facilities have been designed with the well-being of the employees in mind. The machines are less noisy and the use of PPE has been reinforced. The site also has numerous social rooms, showers and dining rooms.
Characteristics of the DPD France sorting hub
Address of the DPD France Facility:
175 Rue du Bois de l'Ecu 91830 LE COUDRAY-MONTCEAUX
Nature of the operation: Property
Technical aspects:
- number of docks: 97
-  number of ramps: 152
Including:
- 20 double ramps
- 68 high ramps
- 64 low ramps
Number of telescopic conveyors: 179
Number of truck doors: 190
Including Departure: 76
Surface area: Sorting hall - 21,657m²/Offices/social premises - 3,574m²