Published on July 11, 2018
Customised big data for strategic customers
Digital
The talks
Auvergne-Rhône-Alpes
La Poste is adding artificial intelligence to its new services aimed at businesses. Last June in Lyon, La Poste Solution Business brought together around 15 of its strategic customers for a conference and debate on "Customer traffic patterns of tomorrow are being written today".
Demanding customers, Internet users overloaded with advertising formats and a restrictive GDPR* on the protection of personal data, are leading us to rethink and optimise marketing targeting. It is no longer about inundating customers with communications, but delivering the right message at the right time by offering them relevant products and services in line with their genuine needs.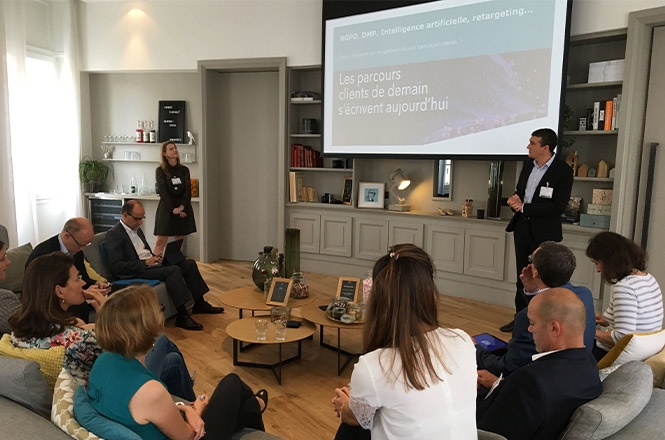 Manuela Pacaud, chief executive at Mediapost Communication, Didier Lopes, Board Director at Mediapost Communication, and Jean-Michel Lefevre, chief executive at ProbaYes, explained in concrete terms the issues that artificial intelligence represents for managing the customer relationship.
MEDIAPOST COMMUNICATION
• Subsidiary of Le Groupe La Poste• Multi-channel expert in relationship marketing• 400 employees (in France and abroad)• Missions: to support local, national and international advertisers at each stage of their acquisition strategy and building customer loyalty.
Combining creativity and new technologies
Manuela Pacaud highlighted as an example a campaign aimed at the island of Réunion. Mediapost Communication targeted Internet users who had carried out advanced searches on the island's site and sent them a fresh pineapple in the following days. Result: a record number of visitors with 500,000 tourists. ''This campaign is a success. It illustrates the combination of creativity and new technologies linked to data: it's interesting and it's effective. Everybody wins: the consumer and the advertiser''.
To support strategic customers in preparing highly personalised marketing campaigns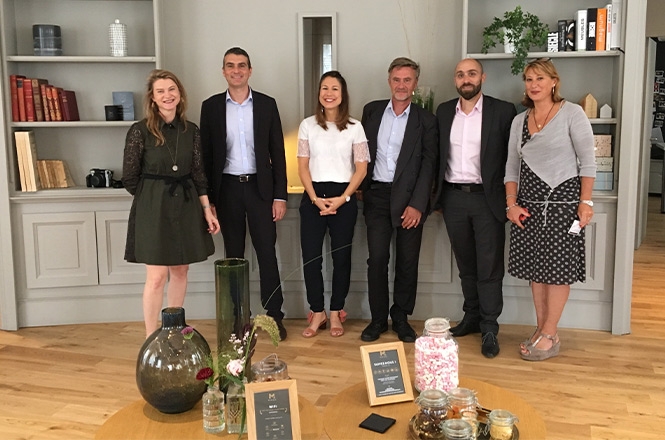 This marketing campaign called "phygital" combines the customer's initial contact via the website and the physical receipt of a product at home delivered by La Poste.
Thanks to ProbaYes, an artificial intelligence research centre acquired by Le Groupe La Poste, and the expertise of Mediapost Communication, it is now possible to support strategic customers in preparing highly-personalised marketing campaigns with very high value added.
PROBAYES
• Subsidiary of La Poste• An artificial intelligence research centre based in Grenoble acquired by La Poste• Around 35 data scientists collaborate closely with research and innovation• Missions: to combine creativity and cutting-edge technology, by consolidating, via complex algorithms, traditional data, web-browsing data, open data, etc., with applications both in industry and in the field of relationship marketing.
*GDPR General Data Protection Regulation is the new framework for data protection at a European level.