Published on July 30, 2018
Concarneau inspects its roads
Territorial development
Lifespiration
Bretagne
Geoptis, a subsidiary of Groupe La Poste, is to survey 196 km of roads on behalf of Concarneau town hall's technical departments.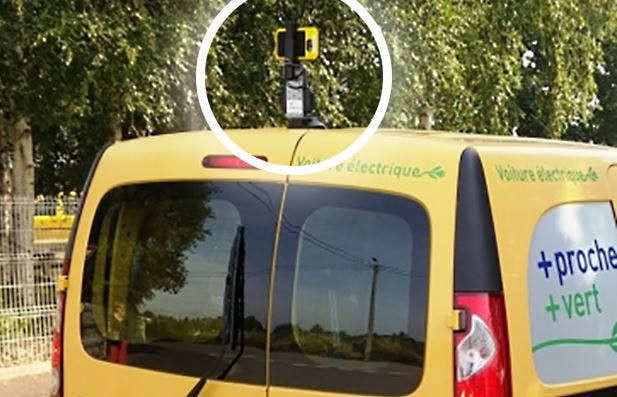 A first for Finistère
To carry out this road inspection in various areas of the municipality, Geoptis is drawing on the logistics capacity of Groupe La Poste's Services-Mail-Parcels business unit. Since 23 May 2018, the Concarneau postal distribution platform has fitted a camera to one of its mail delivery vehicles. During the inspection, this will travel around the various sections of road to be examined so that the camera can capture their condition.
Image capture and data analysis
While the La Poste vehicle is travelling along the roads in question, the rear-facing camera photographs the road image by image. The survey is carried out under normal traffic conditions, without slowing down and therefore without any inconvenience for other road users. Once completed, the survey images are then analysed by a video-coding unit in Le Mans. The unit identifies and categorises damage to the road using special software, based on a method developed by the LCPC (Central Laboratory of Bridges and Roads). This provides a precise and detailed condition report on the road network and equipment surveyed.
Support for the municipality's decisions
Once analysed, Geoptis will transmit the data to the relevant authorities in Concarneau, accompanied by recommendations and priorities for the maintenance work required. This survey and these recommendations will facilitate decision-making by the elected officials and managers. They will also optimise the budget allocated to roads.