Published on July 31, 2018
Chronopostfood at the "Passenger Foods" conference
Paul Wagner, Development Director of Chronopostfood, was invited to participate in the "Passenger Foods" conference organised on 2 February 2018 by Nicolas Bricas, holder of the Unesco Chair of World Food Systems at SupAgro, the national institute of higher agricultural studies in Montpellier.
He spoke at the "Distribution, Trade and Deliveries" round table, on the specific theme "Challenges for the food industry of the last mile of delivery". We find out more...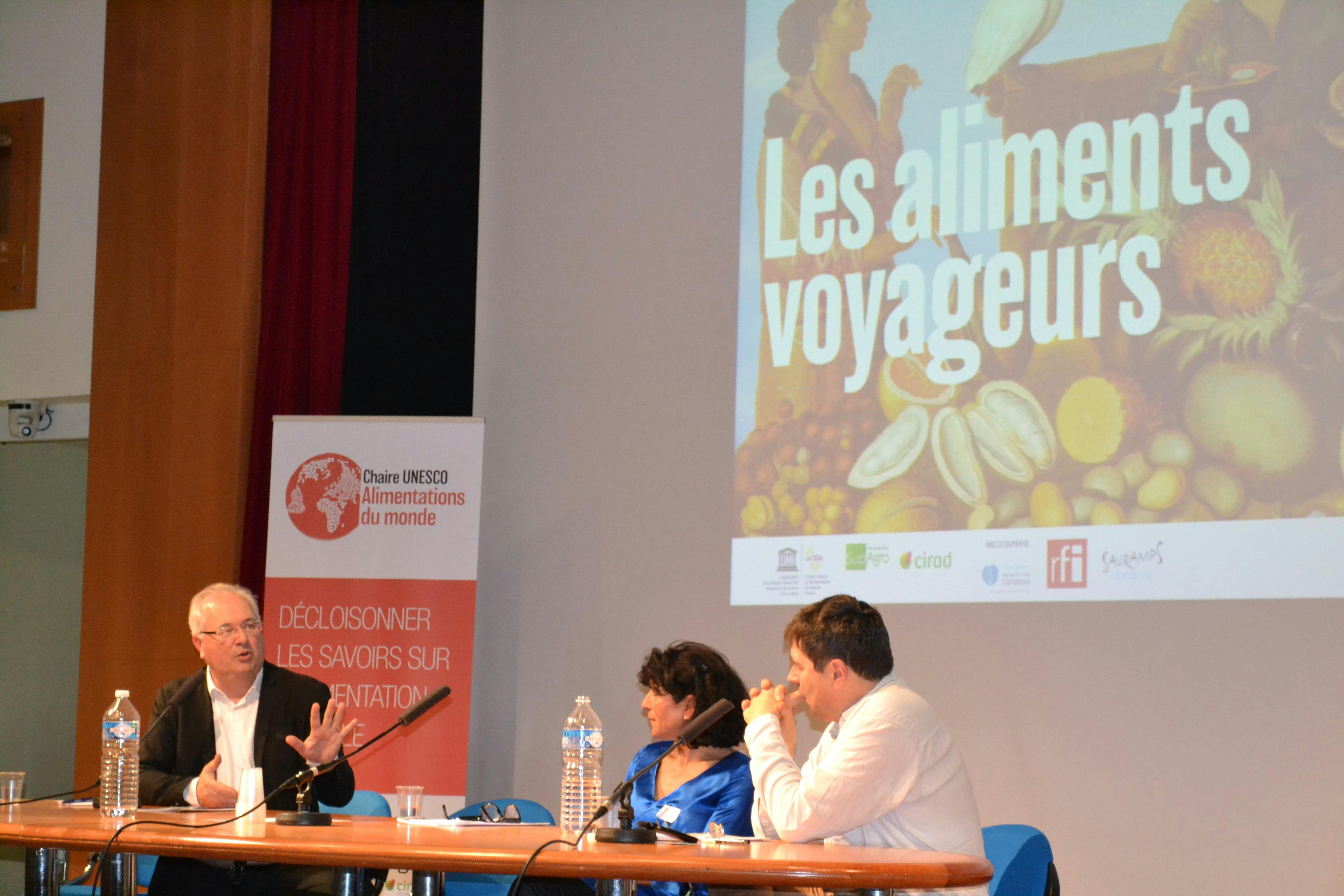 Why participate in this conference?
Up until now, discussions in the field of agri-food logistics have all been B-to-B (business to business) involving producers, industrial distributors and online sellers. A change is now taking place, as the market extends to incorporate delivery to individuals. In May 2015, Chronopostfood launched Chronofresh®, an express transport solution to deliver dry, fresh and frozen products to both professional and private customers.  I came to talk about short circuits, food e-commerce and the last mile challenge, which concerns food safety. Since the products are fragile, we guarantee respect for the cold chain. Traders, wholesalers and small producers who want to deliver directly to individuals have welcomed the service. Chronofresh® also meets the "soft mode" delivery requirements in French cities, mainly drawing on the existing Chronopost network of 5,000 rounds.
Who are Chronofresh® customers?
They are sellers or producers of cheese, caviare, salmon, truffles of course – anything that has a high market value. They also include B-to-C items, i.e. deliveries to consumers, for example pre-prepared meals. In the coming years, they may include large-scale distributors, delivering orders placed online, or pure players such as Amazon, which are starting to sell fresh produce and looking for a logistics solution for their sellers.
Chronofresh® is an express transport solution for deliver dry, fresh and frozen products (excluding minced meat, fish on ice or hot products) the next day before 1pm. Delivery on-site or at home:
fresh products between 0°C and 4°C

frozen products at temperatures below -18°C

groceries at room temperature.
Chronofresh® tracks parcels and their transportation temperature. For individual customers, Predict notifies them in advance of the delivery date and time slot and allows them to reschedule their delivery if necessary. Chronofresh® has a target of 30,000 parcels a day and €100 million of annual revenue by 2020.