Published on July 19, 2018
Chartres Métropole and La Poste: together for DEPAR
Ecological transitions
The talks
Centre-Val de Loire
The first of its kind at the national level, Chartres Métropole and La Poste have joined forces in an original programme for eco-renovation: DEPAR. What does that involve?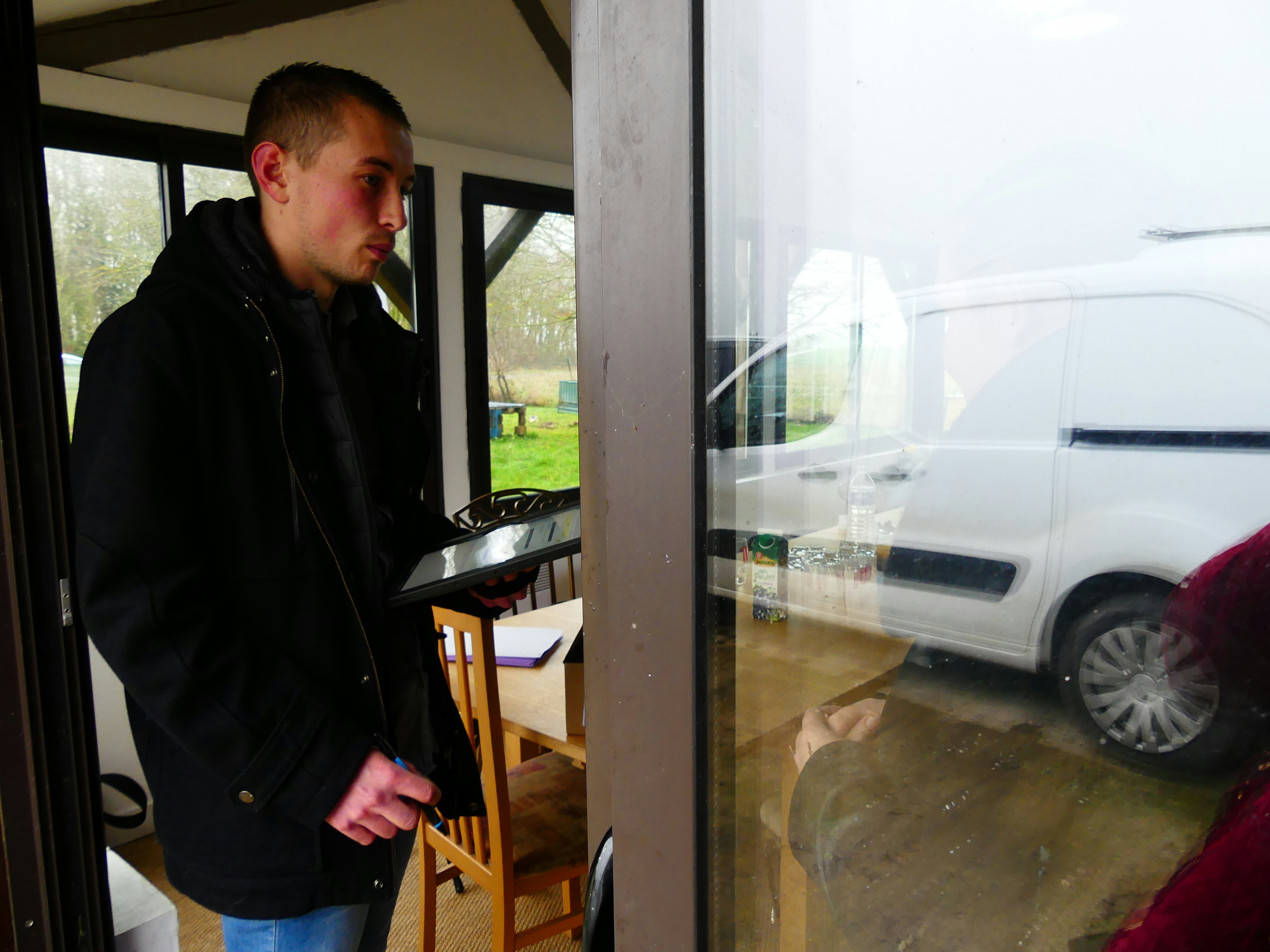 The law on energy transition for green growth strives to renovate 500,000 homes in France per year, including 380,000 detached houses. La Poste offers to support local authorities in their actions with householders and thus accelerate the energy transition of the different regions. "Because it nurtures a culture of innovation," Serge Berthet, Corporate Sales Director at La Poste in Centre-Val de Loire, tells us, "Chartres Métropole has joined forces with La Poste in a unique partnership that is the first of its kind at the national level." It is a programme developed by La Poste. Its name is DEPAR (Energy Assessments to Help Renovation).
What exactly does it involve?
This partnership between Chartres Métropole and La Poste aims to promote energy transition. How? By performing a home energy assessment in the suburban area of Chartres Métropole and by educating owners about the existing financial aid for home upgrade work.
One system, three players
Under this partnership, on their rounds, postmen and women invite customers to answer ten or so questions. The goal of this questionnaire is to confirm that the householder and home's profiles match the criteria for Opah beneficiaries (Opah: Scheduled Home Improvement Operation). "And who knows the customers on their rounds better than the postman?" Serge Berthet pointed out.
Then, a technician from SOliHA, the leading community player in the French housing sector and dually appointed by La Poste and Chartres Métropole, takes it from there. They perform the energy assessment using perféo, a tool developed by La Poste, and handle follow-up and advice with the householder for their eco-renovation work. "DEPAR is an incentive-based scheme. Performing the assessment comes with no commitment. It simply helps to better guide householders in their choices and inform them of the subsidies they are eligible for. SOliHA remains neutral in the choice of tradespeople. We are here to assist with project management. The project owner remains the householder," explains Sandra Niro, Manager of the SOliHA Eure-et-Loir branch in Luisant (28).
Why partner with La Poste?
"The challenge is being able to reach householders who live far away from the urban area and who will not come by the one-stop-shop," explains Rémi Trocmé, Head of the Housing Department for Chartres Métropole. In France, who other than La Poste walks past each and every home? "It's also a trusted partner," Rémi added.
This is confirmed by Caroline and Arnaud*, residents of one of the 10 towns in the Chartres urban area concerned by the programme. They were reassured as they opened the door to Priscillia Parizy, a postwoman at the mail distribution centre in Gellainville (28): "We get so many cold-callers that, honestly, I would not have opened the door if it wasn't the postwoman, and I would not have contacted SOliHA."
For Priscillia, one thing is sure: "La Poste opens doors. It's truly a sign of trust for customers who are sometimes reluctant to disclose eligibility criteria, which are a private matter."
Drawing on the trust placed in postmen and women, French people's second favourite person after the baker, Chartres Métropole is helping to inform the "41% of householders who refuse the help for which they are eligible due to the lack of awareness surrounding the existing systems and distrust," highlights Rémi Trocmé.
10 towns concerned
Implementation of the DEPAR initiative across the Chartres urban area is planned in: Berchères-les-Pierres, Briconville, Challet, Clévilliers, Corancez, Dammarie, Fresnay-le-Comte, Fresnay-le-Gilmert, La Bourdinière-Saint-Loup and Prunay-le-Gillon.
*For the sake of discretion and respect for privacy, this couple did not want their surname disclosed in the article.