Published on July 30, 2018
Changes to the Palais du Commerce in Rennes: four finalist projects
Poste Immo, the Groupe La Poste property company, has selected four finalists in the framework of the international call for projects for the Palais du Commerce in Rennes.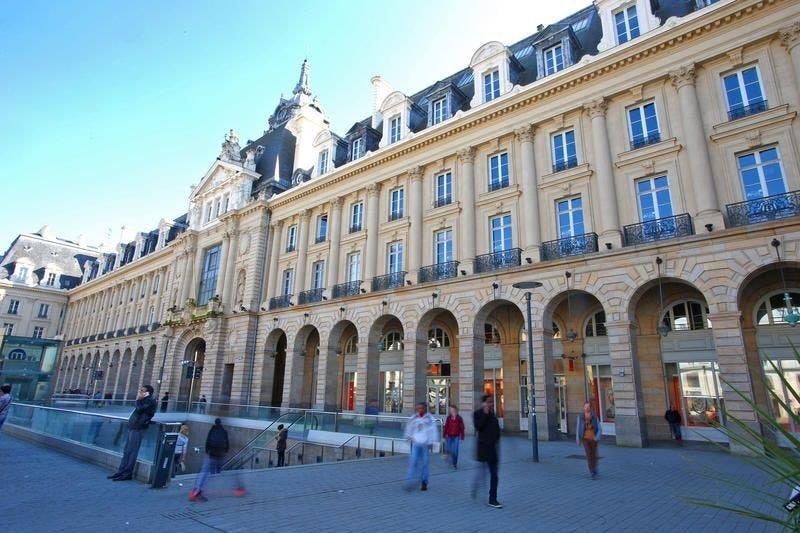 The call for projects
The aim of this call for projects was to imagine and reflect on the future of the Palais du Commerce in Rennes, in its immediate environment, while adhering to Groupe La Poste's values and the city's urban heritage.  It is also part of the "Rennes 2030" urban development, which includes plans to extend the city centre. The call for projects was sent to multi-disciplinary teams, some with an international portfolio.
12 applicants, four finalist projects
As the first tangible step in the Postal History on the Move programme, which aims to take a completely fresh approach to postal real estate, the call for projects launched on 1 March 2018 by Poste Immo, in association with the City of Rennes, regarding future development of the Palais du Commerce, was a great success. Candidates had until 18 May 2018 to imagine the future of the building and formalise their intentions.  The judges met on 29 June 2018, at the end of this first phase of the call for projects, to decide between the 12 high-quality applications and shortlist the four finalist projects: 
the Frey teams with MVRDV and Bernard Desmoulin;

Altarea Cogedim with François Chatillon and Snohetta;

De Vinci Real Estate with OMA and ALL Architects;

La Compagnie de Phalsbourg with Perrot & Richard;
More news in autumn 2018
The finalist teams will be interviewed separately by Poste Immo, the City of Rennes and Rennes Métropole over the course of the summer. They will be able to speak informally with all the parties, to obtain answers to their questions and learn about the key areas for improvement identified in their respective projects.  The four finalist teams will then have until October 2018 to clarify their intentions and submit a fully completed proposal.