Published on April 1, 2021
Asendia acquires full ownership of Eshopworld
Financial informations
Europe
Today, Asendia, the joint venture between La Poste Group and Swiss Post, announced the acquisition of eShopWorld (ESW), the cross-border e-commerce enabler. Asendia isthe majority shareholder of ESW since 2017.
Dublin-based ESW will remain a stand-alone entity, with the current management remaining. This investment will allow the ESW team to continue expanding the businessand further build on its capabilities for premium global brands. It will also ensure it can increase turnover and grow jobs, enhancing its services in 200 international markets.
Employing over 500 staff globally, ESW is the cross-border end-to-end e-commerce leader, empowering the world's best-loved brands and retailers to make global shopping better, safer, simpler and faster. ESW's powerful combination of the latest technology and human ingenuity covers the entire shopper journey across 200 markets.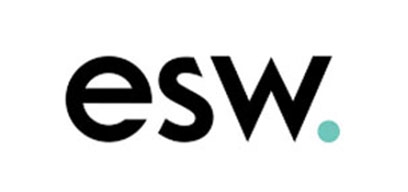 Acquiring full ownership of ESW is the latest step in Asendia's strategy to make cross-border commerce easy and reliable, supporting retailers to grow their e-commerce business internationally.
"eShopWorldare experts in making it easy for global brands to have a local presence. Additionally, its focus on making e-commerce frictionless,regardless of location, made it a coherent, strategic choice to make eShopWorld part of the Asendia family. The move dovetails with our overarching aim to make worldwide e-commerce simple and reliable, and is a significant step in making this vision a reality."
Marc Pontet, CEO, Asendia
Tommy Kelly, Founder and CEO of ESW
"This is a significant endorsement of eShopWorld's growth, sustainability and success in embracing the structural shift in favour of online shopping. The recently concluded transaction marks a deepening commitment by Asendia who havebeen a highly supportive partnerand provider of complementary e-commerce services".
Progress & Outlook :
Structural trends in favour of online shopping have accelerated post COVID 19 and ESW now expects to double its €1 billion turnover over the coming years. Last Octoberit announced annualised revenues of approximately €1 billion as it accelerated 160 new hires, taking employment at ESW to over 480 staff by year end 2020, a number that now exceeds 500. This already surpasses previously announced plans to reach 450 staffby year end 2021, and annualised revenues of €1 billion over the coming years.