Published on July 31, 2018
All you need to know about local government funding
Banking and insurance
Agenda
Grand Est
On 29 March 2018, more than 50 elected officials and decision-makers from Vosges took part in an information session about the latest developments in local government funding.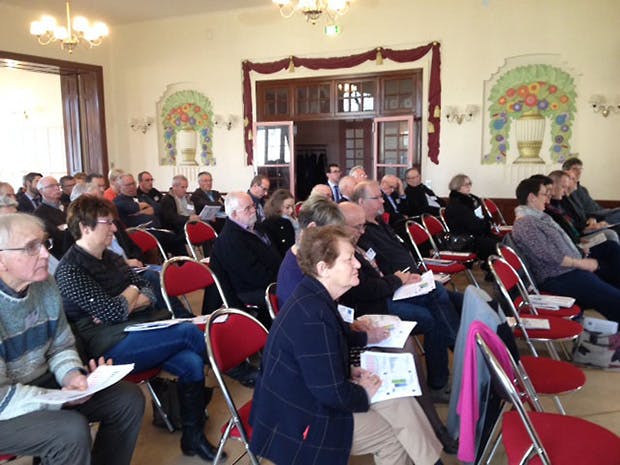 Organised by La Banque Postale and the Vosges Mayoral Association, the session was a chance for mayors and their representatives to better understand the framework of the government's new funding laws, and the best way to prepare for them.
As the leading funder for local authorities and hospitals for the third year running, La Banque Postale used the session to present its "Memo on local government funding", which explains the general financial balances of 2017 for all local authorities, broken down into levels (regions, departments, communes, and groupings with own-source tax revenue). The particularities of Eastern France, home to more than 12,300 local authority accounts, were also covered: expenditure, investment and operating income, local authority debt, and more.
Talking about debt
The event brought different kinds of local authorities together: the Conseil Départemental des Vosges, the Fire and Rescue Service, intercommunity authorities, and towns of all sizes, both rural and urban. The result was a wealth of discussion, especially about debt, and gave La Banque Postale an opportunity to introduce itself to the smallest towns, and highlight its extensive expertise in debt consolidation.
For Dominique Peduzzi, President of the Vosges Mayoral Association: "Everyone really enjoyed this morning spent meeting with local officials. For those present, it was an opportunity to better understand the services available to them. This kind of event is perfectly suited to the needs of local authorities. Part of the philosophy of AMV88, the Vosges Mayoral Association, is to make useful contacts for our elected officials, which is exactly what happened in this lively and rewarding information session".