Published on July 31, 2018
"All Partners" in Aveyron
Territorial development
Agenda
Occitanie
On 5 June, mayors in Aveyron with a post office in their municipality were invited to an "All Partners" meeting, where they were able to chat to Le Groupe La Poste representatives.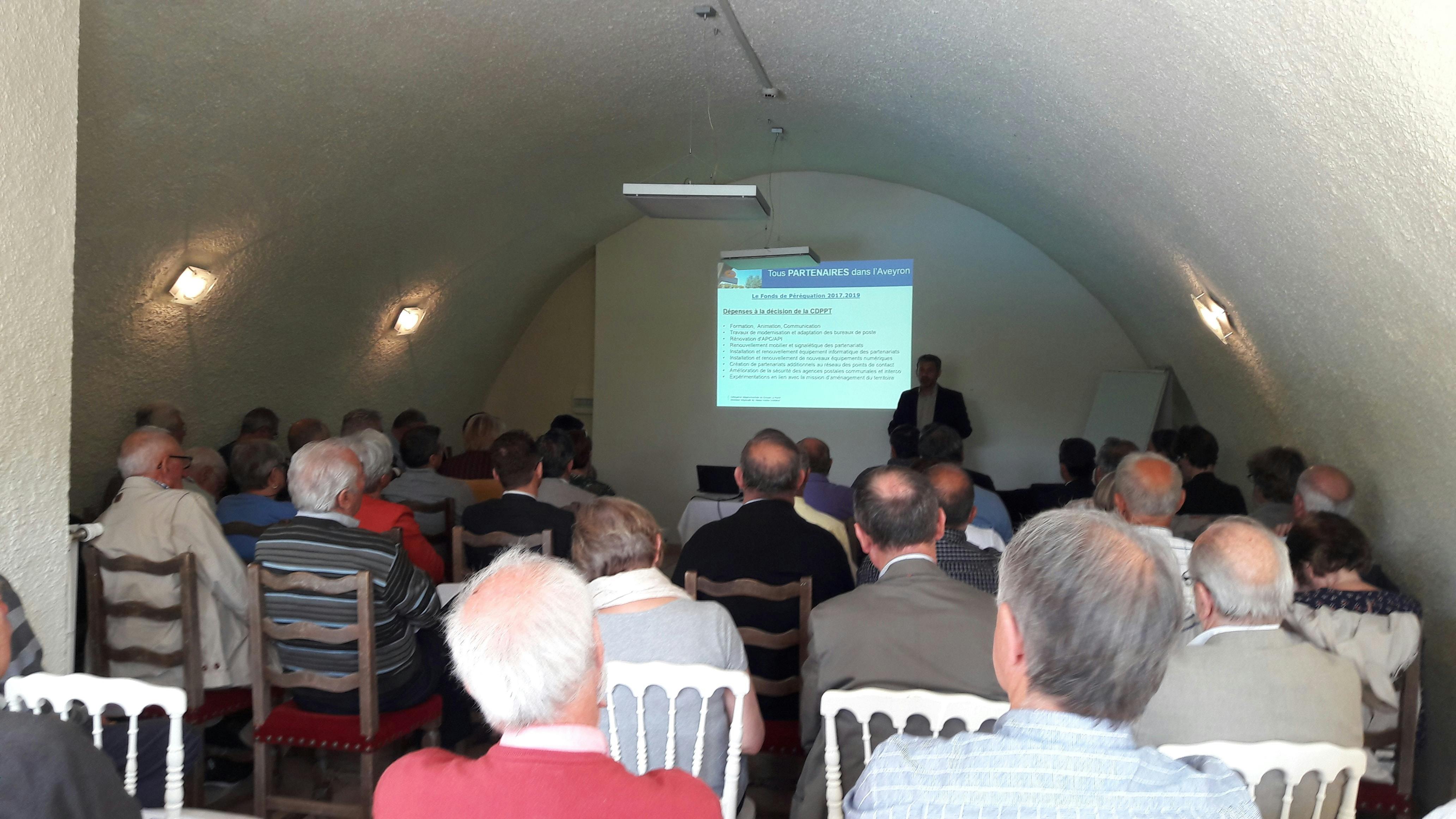 Departmental committees meet on average three times a year to discuss sites benefiting from the equalisation fund with La Poste representatives and to ensure that the local postal coverage corresponds to local needs. Mayors with a post office in their municipality are also invited to "All Partners" (Tous Partenaires) meetings, the culmination of a partnership relationship which, in some cases, began more than 10 years ago. On 5 June, 36 mayors and deputy mayors from Aveyron came together for one of these meetings.
Welcomed by Evelyne Estripeau, Regional Relations Officer for Le Groupe La Poste, in the presence of Mr Pantanella, president of the Aveyron Departmental Commission on Local Postal Coverage, the officials were presented with the results of the partnership survey, which showed high recognition, satisfaction and recommendation levels for their sites. Other topics were also discussed, including Group news, support for pooled services, new digital equipment, and the day-to-day management of agencies.