Published on August 21, 2018
A conference for local authorities
Territorial development
Agenda
Occitanie
"La Poste, here to help develop your region". This was the title of a conference held principally for elected officials of local authorities on 1 June 2018 in Carcassonne.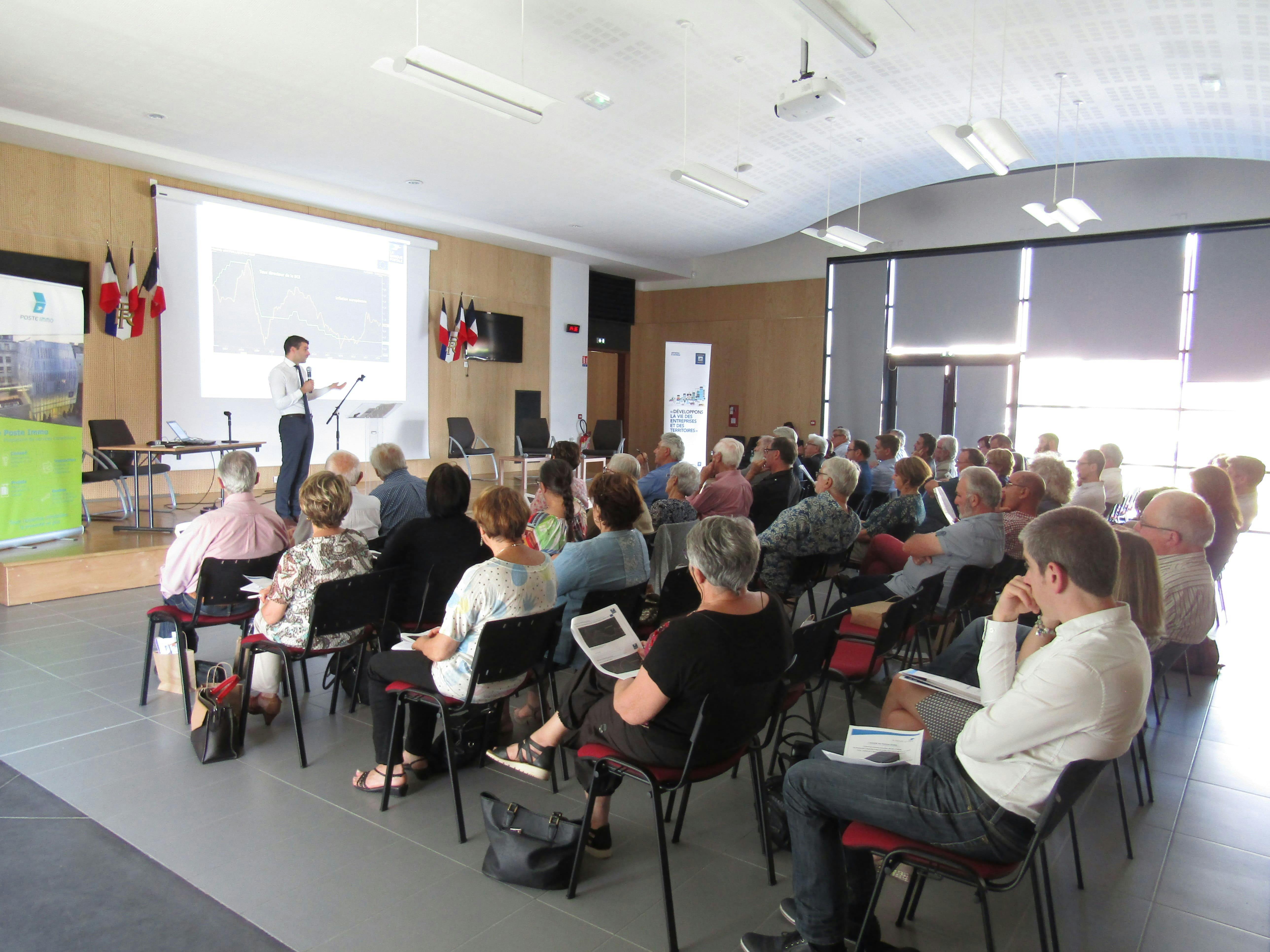 Roger Adivèze, Mayor of Alairac and Vice-President of the Aude Mayors' Association, opened the conference. Jorge Bras, Director of Financing for Local Authorities at La Banque Postale; Claire Pénaud, Director of Business Sales at Services-Mail-Parcels; and Franck Tosello-Pace, Director of Business Development at Poste Immo all shared their expertise with a rapt audience.
General managers of the departments and general secretaries who were interested were also invited. The Regional Offices of the Group in Occitanie, which held the event, took the opportunity to position La Poste as a services company bringing economic growth to the region.
Isabelle Ambry
Regional relations officer in the Aude
Among the topics addressed: local financial situations, thoughts about the future of housing tax, services developed in the Aude to respond to the concerns of local residents, and real estate as a lever for performance and the best use of local authorities' assets.
The festivities that followed were a chance to make business contacts and plan meetings.