Published on August 3, 2018
A reward for the Clermont-Ferrand ColiPoste agency
New services
Lifespiration
Auvergne-Rhône-Alpes
La Poste is pursuing an active social policy, particularly with respect to the recruitment of disabled people. Reflecting this, the ColiPoste agency in Clermont-Ferrand, central France, recently won the "Handicap et Entreprise" (disability and business) award.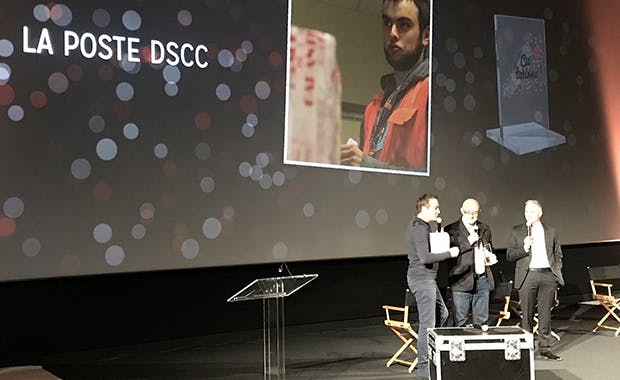 As part of La Poste's active CSR policy, which places particular emphasis on the disabled, the ColiPoste branch in Clermont-Ferrand recently won the "Handicap et Entreprise" award from the AGEFIPH (an entity promoting the employment of disabled people) for the Auvergne Rhône Alps region. An extraordinary story lies behind this recognition by an external organisation: the story of Niels Chambre, a 19-year old autistic man, who is part of the ColiPoste team in Clermont-Ferrand. Niels began with a two-year apprenticeship contract before signing a subsidised employment contract in November 2017.
His integration was posssible thanks to the mobilization of a team and because of Niels'sheer will
Through the efforts of the staff, and his own determination, Niels has become part of the team. The whole team proved able to address day-to-day difficulties and to overcome their prejudices. Today, Niels scans parcels held at the post office and is also able to look after customers coming in to the ColiPoste agency to pick up their parcels. All the participants at the AGEFIPH evening were impressed by his ability to meet this challenge.