Published on March 1, 2022
2021 Results : GeoPost/DPDgroup accelerates its growth
Financial informations
The talks
France
GeoPost/DPDgroup today announces record annual results, with a 14.8% increase in revenue, more than 2 billion parcels delivered worldwide and an operating profit above 1 billion euros for the first time in its history.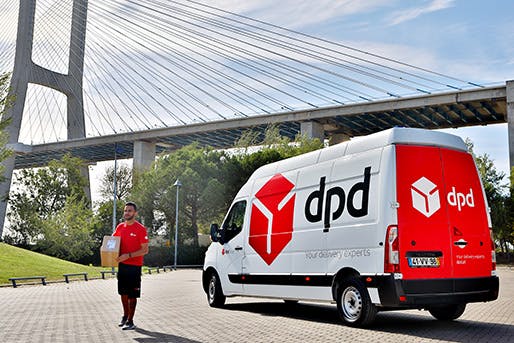 The year 2021 by Yves Delmas, CEO and COO Europe of GeoPost/DPDgroup
"The results achieved in 2021 are impressive and consolidate GeoPost/DPDgroup's powerful growth momentum: in the span of two years, revenues have increased by more than 60% and the company's operating profit has more than doubled. This remarkable performance was made possible by the daily commitment of each and every member of our team. These results are a testament to the exceptional work of Boris Winkelmann, Chairman and CEO of GeoPost/DPDgroup, whose tragic death last December deeply moved us all."
Copyright Eric Huyn
2021 Annual Results
Operating revenue
up 14.8% since 2020
Operating profit
up 25% since 2020
Discover all of the 2021 financial results
pdf - 711.9kB
In an environment still impacted by the global health crisis, which contributed to the strong growth dynamics of e-commerce, GeoPost/DPDgroup played its part to support the rebound of economy activity across the world.
The company launched its "Together & Beyond" strategic plan, with the aim to make GeoPost/DPDgroup the international reference in sustainable delivery and a leading enabler of the e-commerce acceleration,

GeoPost/DPDgroup has built on the momentum of 2020 and delivered strong operational and financial performance. The company consolidated its development in key segments, while pursuing its international expansion,

GeoPost/DPDgroup broke its daily volume record with 12.2 million parcels handled in Europe on Cyber Monday in November 2021,

Strengthening of the company's position in Europe and internationally, with the takeover of Speedy AD in Bulgaria and DPD Romania and the acquisition of TIPSA in Spain, with the increase in its equity stake in Ninja Van (Southeast Asia) and with an equity investment in Aramex (Middle East),

Development of out-of-home delivery with the acquisition of 25% of PUDO24, a network of lockers in Spain and Portugal, and the deployment up to 70,000 Pickup points (lockers and parcel shops) in 31 countries,

Acceleration of growth in specific market segments such as healthcare and food services, through organic growth and acquisitions such as Epicery (majority stake) in France and BK Pharma Logistics in the Netherlands.
A trailblazer in sustainable delivery
A true pioneer in this field, GeoPost/DPDgroup, announced in 2020 its commitment to cover 225 of European cities cities (more than 50,000 people) with low-emission delivery solutions by 2025. Given the faster than expected deployment of these solutions, GeoPost/DPDgroup announced in 2022 that it would raise its ambition and increase the number of European cities covered to 350 by 2025. By then, the company will have deployed more than 15,000 alternative vehicles, 6,700 charging points, and 250 urban depots. This will enable GeoPost/DPDgroup to drastically reduce its last-mile carbon footprint in the targeted cities, cutting annual greenhouse gas emissions by 83% and pollutants by 95% compared to 2020. GeoPost/DPDgroup remains fundamentally committed to sustainability, and all its subsidiaries are fully mobilized towards the company's objectives. In addition, since the end of 2019, GeoPost/DPDgroup has been deploying an air quality monitoring programme in partnership with local communities. Through sensors installed on its delivery fleet as well as in urban depots and pickup points, air pollution levels (such as fine particles PM2.5) are measured in real time. This programme is currently deployed in 15 European cities, including Lisbon, Paris and Madrid and more recently Prague, Bologna, Dublin and Warsaw. 1,151 mobile sensors and 175 fixed sensors have been deployed to date. GeoPost/DPDgroup intends to extend this data collection programme, to reach more than 20 European cities in 2022.
(1): Copyright images GeoPost/DPDgroup