Published on July 13, 2018
La Banque Postale aims to meet every need with its activities including retail banking, insurance and asset management. We serve families, young people, the elderly, high net worth customers, businesses, regional authorities and more... We also look after the needs of the most vulnerable members of our society. This mission is part of the values of trust, accessibility and local presence inherited from the bank's shareholder, La Poste. The banking accessibility mission was recognised by the French law to modernise the economy adopted in 2008.
La Banque Postale, the bank for all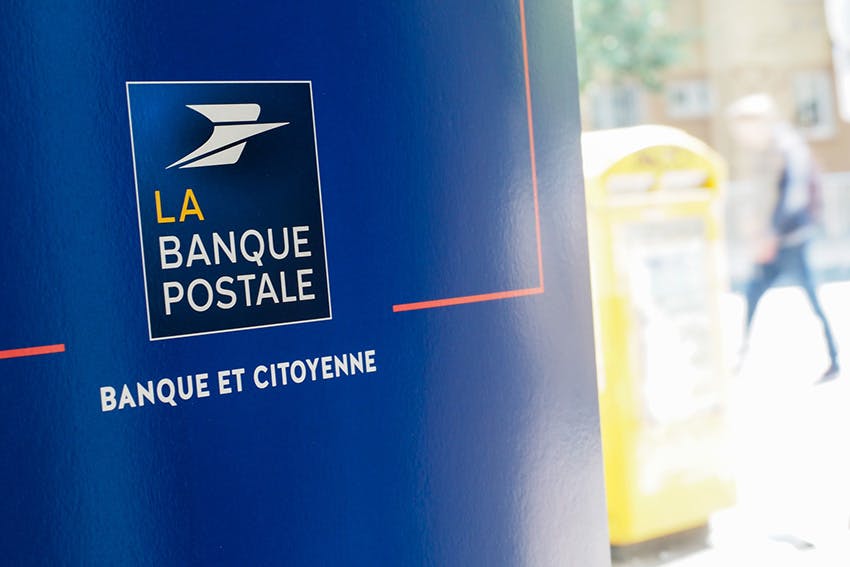 In concrete terms, banking accessibility means that La Banque Postale is obliged to open a Livret A passbook savings account for anyone who requests one. This is the primary condition of its universal provision, that it is accessible to all. With a minimum initial deposit of €1.50, the account provides free access to key bank transactions such as cash deposits and withdrawals from €1.50 upwards, social security payments, and direct debits relating to taxes and to water, gas and electricity bills. This introductory banking offering is unique in France.
In addition to its mission of banking accessibility and financial inclusion, La Banque Postale supports customers recognised as being "financially vulnerable". La Banque Postale offers them banking services, a range of products and a support system, all tailored to their needs. Appui, its platform for assistance, information and support with financial and banking issues, has already helped more than 130,000 customers since its creation in 2013.
La Banque Postale's advisers are also able to direct any customers struggling with excessive debt towards debt restructuring or repurchasing solutions. Those who have been refused consumer credit due to their poor credit record may be able to benefit from personal microloans, as 2,114 people did in 2017.
Financial inclusion and banking accessibility are at the core of La Banque Postale's concerns.
A civic-minded bank
[VIDEO] Customers interviewed at the post office say how La Banque Postale is not like the other banks. Listening, close, modern, not expensive ... the same words spoken by everyone.
Being accessible to all also means being capable of addressing all audiences, in all regions. This interaction may take place online, via mail, telephone, instant messaging services, videoconferencing or in one of our 8,400 post offices. This multichannel presence is inspired by the desire to help each customer select the method of interaction that best suits them.
This is what we bear in mind when diversifying our offering for our active customer base of over 10 million people: tariff advantages designed for families, a special account aimed at young people, overseas health insurance, prepaid bank cards, personal loan offers, additional healthcare cover, and savings and investment solutions.
The leading lender to the local public sector since 2015
More than 400,000 legal entities have already placed their trust in La Banque Postale. These include major companies, small businesses, self-employed entrepreneurs, organisations and numerous local authorities. La Banque Postale has been the leading lender to the local public sector (local authorities, social housing associations, hospitals, etc.) since 2015.
A responsible asset manager and insurer
La Banque Postale also assumes an ethical and responsible stance in the fields of insurance and asset management.
The bank now offers a wide range of insurance products and services: life insurance, pensions, contingency, additional healthcare cover, property insurance and civil liability insurance. All of these products are tailored to different circumstances and accessible to as many people as possible.
In the field of asset management, we aim to be the leading 100% socially responsible generalist manager by 2020
Being a civic-minded bank, we also make responsible investments: La Banque Postale has made a formal commitment to manage all of its assets responsibly, irrespective of whether these are traditional savings and investment products or fall into other asset classes.
La Banque Postale Asset Management, which manages the majority of funds available to individual and high net worth customers of La Banque Postale, has gone even further. It is committed to changing all of its outstandings to socially responsible investments (SRIs) by 2020. In other words, and because we are convinced that finance can have a positive and long-lasting impact, our aim is to become the first fully SRI-compliant manager by 2020.
A bank focused on the future
Because the Group views its banking component as a driver for social change, La Banque Postale positions itself to help create the sustainable, responsible world of the future.
It has reduced the environmental impact of its activities throughout its operations (Head Office, Financial Centres, IT back-offices, etc.) and, by the end of 2018, was one of the very first banks in the world to announce that it was carbon neutral. Its stance is fully in line with the Group dynamic towards energy transition.
La Banque Postale plans to help French households reduce their energy bills
Much more than a strategic direction, this is a comprehensive social project, in which La Banque Postale supports its customers to ensure that their finance plans are consistent with citizenship commitments. This is the purpose of the green range (vehicles, upgrading the energy efficiency of housing, and more), which La Banque Postale explains in more detail on its page devoted to financing green projects.
To further access to, and understanding and implementation of, these renovation products, La Banque Postale now offers a dedicated digital platform and telephone service. This platform enables any user to assess the energy efficiency of their housing very easily, to access financial assistance and solutions, and to locate local construction professionals who are RGE qualified for energy efficiency work. These innovative solutions provide further evidence of La Banque Postale's investment in shaping the world of the future. Greener. More responsible. And accessible to all.