Published on February 9, 2021
Six values have always been part of La Poste's DNA. They inform the Group's strategic choices as its environment changes, guide its activities, shape its commitments and inform its ethical approach.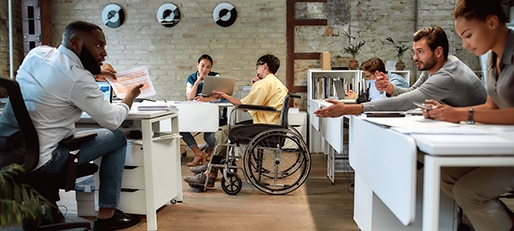 Take a fresh look at the company, be constantly attentive to its stakeholders in order to understand their changes and offer them solutions that are always adapted.
Treat customers and employees with the care and respect they expect.
Adapt to the diversity of situations and requests, and respond with equal attention and efficiency.
Be there where and when customers need La Poste's services, by adapting our delivery methods to new uses via multi-channel delivery (offices, post office outlets, automatic machines, telephone, Internet, etc.). Offer simple and affordable solutions. Facilitate access to La Poste services for people with reduced mobility or in precarious situations.
Listen, dialogue, be available for all customers and be kind to everyone.
Put the customer first, a culture supported by a mode of organization, i.e. placing the customer at the heart of procedures, offers and contact points. Finally, it is a way of relating to the customer, based on listening and professionalism, which extends to relations between colleagues, between hierarchical levels, between professions and functions and with all stakeholders.
These values seal the trust that drives postal workers